Hot rod Harriet is gone from Country 105.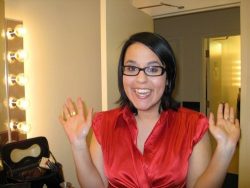 Hot Rod Harriet has been in radio and television in Calgary for almost 20 years, spending 15 of them on Country 105. Her resume also includes time as a Reporter and a Weather Anchor. Harriet loves to travel and spend quality time with her family and friends. Happy Travels Harriet!
Roger moved from morning to drive and Josie and Greg start a new morning show the 7th.
Jose was at Virgin Calgary. Her last day was Friday. At this time, we have No idea where Greg is from.