Matt goes solo this week with some ideas for the Great Radio Reset. With the pandemic coming to an end and radio stations looking to the future, we've assembled a list of things to think about. Some are some old ideas that should come to fruition, while others where born in the pandemic. As always your feedback is welcome. Here are the links that I promised to list in the episode:
Pat Holiday's 2015 blog on live and local being overrated.
Seth Resler's Hash Tag Scavenger Hunt.
A transcription of the episode is in development and posted on the episode page.
Thanks also to the people who make this show possible every week including:
Justin Dove at Core Image Studios
…
…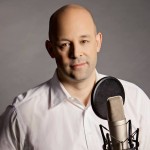 Matt Cundill
Matt Cundill works with radio groups on digital strategies and talent coaching. He recently started the Sound Off Podcast: The Podcast about Broadcast"
E-mail Matt: [email protected]
Twitter: @mattcundill
" The Sound Off Podcast is committed to helping broadcasters find their way through the digital revolution. "