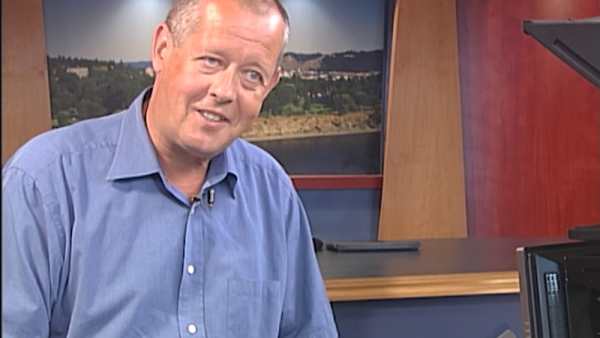 by Greg Fry
May 19, 2021
PRINCE GEORGE — The Pattison Media family experienced a loss with the death of long-time news director Mike Woodworth last week.
Woodworth, or 'Woody' to those who knew him, arrived in Prince George from New Brunswick in the early 1980s to take on the role of CKPG news director, a role he held for 26 years.
Prior to his retirement in 2008 after close to four decades in broadcasting, Woodworth said two of the more memorable stories he covered were the opening of UNBC in 1994 and the healthcare rally that inspired the Northern Medical Program in 2000.
Elaine Meisner, retired journalist and co-founder of 250News, told CKPG Today that Mike "was a dear friend and great newsperson."
She added "Mike had an incredible wit and brought laughter to many a social gathering."
In a Facebook post, former colleague and former CKPG general manager Gord Leighton, said "he was passionate about news and doing it right; a Bruins fan, and a regular at Prince George's BX Pub. Mike was awarded a Lifetime Achievement Award by the Radio-television News Directors Association in 2010."
Mike was slowed down significantly after suffering a stroke in 2009. He passed away last week following complications from a heart attack in April.
Mike is survived by his wife Cheryl and his son Brent. He was 63 years old.