Skye Pillsbury: Podcast Purist
Long before I even knew that Skye was friends with my super close cousin Kingman, I wanted to have her on the show. She was a guest with Sound Off Alum Jim Harold shortly after we all convened on Orlando for Podcast Movement int the before times of 2019. Somehow, I failed to meet Skye. I later received an intro through Kingman to connect and that was more than enough of a sign to do this episode.
In this episode, you will hear about Skye's podcast journey which goes all the way back to Bay area radio in 1982 when the music scene exploded and stations like KQAK FM 99 would emit eclectic sounds in an MTV era. Skye as reminisces about listening to the radio in the car and hearing the production value that went into NPR programming. It wasn't until 2015 when she connected to audio through podcast; shows like Serial and Gimlet productions had her, and many Americans… hooked. You'll hear about her time in college, through Silicon Valley, her time as a publicist, and her podcast experiences on all sides of the microphone.
Skye currently writes a newsletter for Hot Pod which you can subscribe to here.
There is so much more about this episode on our website.
Thanks also to the people who make this show possible every week including:
Justin Dove at Core Image Studios
…
…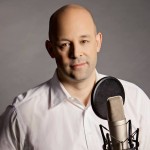 Matt Cundill
Matt Cundill works with radio groups on digital strategies and talent coaching. He recently started the Sound Off Podcast: The Podcast about Broadcast"
E-mail Matt: [email protected]
Twitter: @mattcundill
" The Sound Off Podcast is committed to helping broadcasters find their way through the digital revolution. "