Tech Survey has been an annual study by Jacobs Media since 2005. But 2021 will be one for the ages. Completed during a pandemic, Tech Survey 2021 tells the radio story of what happened to our radio listeners when Work from home, Zoom, masks, no travel, and a politically charged internet took hold. Originally, this was going to be a discussion about radio one year into the pandemic but how much better is that discussion with data?
In this episode, you'll learn how P1 radio listeners' habits changed in the pandemic, what in car listening looks like, and how the Consumer Electronic Show transpired online.
Please take the moment to register for the Tech Survey Webinar coming up on Thursday May 6. It is FREE.
We also talked about the challenges of writing a daily blog in the pandemic, and feel free to register for the daily blog when you register for the webinar.
There's also a lot more to check out on the episode page!
Thanks also to the people who make this show possible every week including:
Justin Dove at Core Image Studios
…
…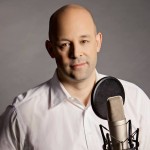 Matt Cundill
Matt Cundill works with radio groups on digital strategies and talent coaching. He recently started the Sound Off Podcast: The Podcast about Broadcast"
E-mail Matt: [email protected]
Twitter: @mattcundill
" The Sound Off Podcast is committed to helping broadcasters find their way through the digital revolution. "