Dani Stover: 'Sunshine in the Shade' on the 'Sound Off' Podcast with Matt Cundil
Dani Stover has a wonderful studio with a beautiful sounding microphone and produces content for radio, and podcast. She's not the first unemployed creator to grace the podcast. Given the state of Canadian radio which is awaiting new regulations while dealing with the remnants of a pandemic economy, Dani is patiently testing the waters to rekindle her relationship with radio.
I particular love this episode because Dani and I talk about the love affair we have with radio. Sometimes it's a mistress, sometimes it's a lover, sometimes it's your spouse… but now Dani is looking for a Sugar Daddy. You'll hear how one of her first job's in radio was working with the Dean Blundell show at the height of its popularity, what it was like on the show, and her time in Peterborough working with TJ Connors and Fred Patterson – both podcast alumni. We also talked about those Diva moments we all have; if you don't think you had any, it's because Dani has recognized hers.
Dani also spoke about the limited roles in Canada right now for women, and what her future holds whether she stays in Toronto or moves to Los Angeles. We also spoke about her efforts with BlogTO and what it takes to create a daily podcast. (It takes an awful lot) and her time at Indie 88. If you are looking for someone to complete the role of on air personality and content creator for your station – you can reach Dani here. [email protected]
We also talked extensively about The Period Purse
Please support our sponsors who make this show possible every week:
Thanks also to the people who make this show possible every week including:
Justin Dove at Core Image Studios
…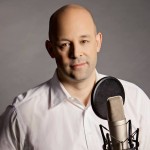 Matt Cundill
Matt Cundill works with radio groups on digital strategies and talent coaching. He recently started the Sound Off Podcast: The Podcast about Broadcast"
E-mail Matt: [email protected]
Twitter: @mattcundill
" The Sound Off Podcast is committed to helping broadcasters find their way through the digital revolution. "

Published on April 30, 2021 at 11:52 pm by Voice Over
---