For Immediate Release CALGARY, April 29, 2021 –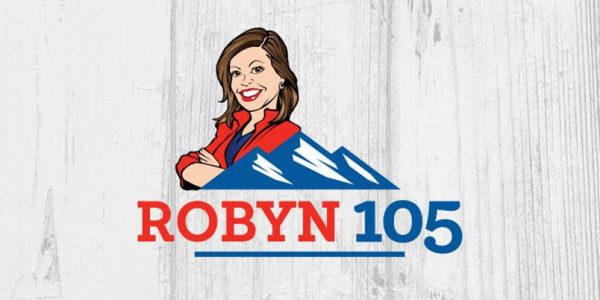 Country 105 announced today the station's rebrand to Robyn 105 to coincide with legendary morning show personality Robyn Adair's last day on-air. Retiring on Friday, April 30, Robyn has been a co-host on Country 105's award-winning morning show since 1989.  Joining Robyn and Roger on-air today, Mayor Naheed Nenshi announced this morning that April 30 will see Country 105 renamed to Robyn 105 to celebrate the legendary career of Robyn Adair. Listeners can tune in tomorrow from 5:30 a.m. to 9 a.m. MT to enjoy the final show with special guests calling in throughout the morning.
In Adair's thirty-plus years waking up with Calgarians on Country 105, the station and morning show team have earned numerous recognitions and awards, including several titles from the Canadian Country Music Association for Personality and Station of the Year. Internationally, Adair has been nominated several times for Personality of the Year by both the Country Music Association (CMA) in Nashville and the Academy of Country Music.
Throughout her career, Adair has interviewed countless country music icons, including Garth Brooks, Keith Urban, Tim McGraw, Carrie Underwood, Rascal Flatts, Thomas Rhett, Dallas Smith and many more.
"These past 32 years at Country 105 have been a dream come true for me. It's been a ridiculous amount of fun and I have had the chance to do things in this career that I couldn't have imagined when I was starting out," said Robyn Adair. "It's long been my dream to be able to retire early and while I have absolutely no doubt that I won't miss waking up at 3:30 a.m., I will certainly miss Roger, my friends at the station and all the listeners who have welcomed me into their lives.  It has been an absolute pleasure and an honour." "Robyn is amazing talent and has been a key contributor to the station over the last three decades," said Ronnie Stanton, Western Regional Program Director. "Country 105 and Calgary mornings simply won't be the same without her."
Originally from Saskatchewan, Adair started her radio career in 1985 with stints across Alberta including Canmore, Red Deer and Edmonton. She is a graduate of the broadcasting program at Western Academy Broadcasting College (WABC).
Adair has been an active member of the community since joining the station. The Caring for Kids radiothon, an annual fundraising event on behalf of Alberta Children's hospital, has raised $38 million over the last 18 years.
– 30 –