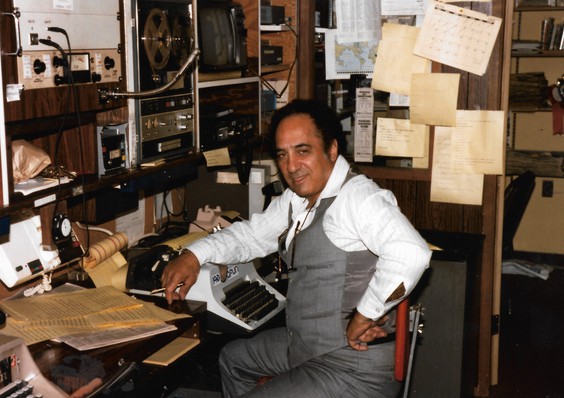 The donation in memory of legendary broadcaster J.J. Richards will help those in need
by Gail Johnson
April 16, 2021
James Joseph (J.J.) Richards was best known for his deep, captivating voice. The late news reporter and media personality pioneered a career in broadcasting that spanned 50 years, some of which were spent on air at various B.C. radio stations.
His daughter, Tania, recalls him talking about JFK's assassination and the coup d'état in Greece as some of the more dramatic stories he covered. She remembers his years spent interviewing football players on the sidelines at BC Lions games. She also remembers how he devoted time to Variety – the Children's Charity for more than two decades.
Variety steps in where health care ends, providing direct help to children with special needs throughout the province.
"He was a long-time advocate and supporter of Variety," Richards says. "I remember when Variety held a huge event at the Commodore Ballroom where they brought in 900 kids with special needs to meet Santa. He was asked to attend that, and he came home a changed person. As a father himself, it really came back to him wanting to help those kids."
Read More HERE