Joel Denver is the owner, publisher and president of All Access.com. If you work in radio, broadcasting and now podcasting, you likely have visited the All Access dot com website for industry news. Way back once computers began to take up room on the desk at and internet speeds hit 56k, you might have gone searching for radio industry news and found mainstays like R&R behind a paywall and Billboard Online just recently launched. All Access has always been free, always online and stays connected with it's users with a free job board, music access and more. In short, it is worth parting with your contact information for All Access.
In this episode, you will hear how Joel found his way to the intersection of radio, music and technology. We also spoke about the good and bad about pre-pandemic radio, and what it is going to take to get us all back together in the same room for a fun convention. I also mentioned that Joel is a fun Twitter follow – so give him a follow.
In the meantime, there is the All Access Audio Summit coming up April 20 and 21. No planes, no Ubers, No Hotel Bill. $150 USD gets you two days of audio talk about radio, talent, podcasting, production and voiceover. If you are out of work, Joel and his team have made arrangements for a price break. A number of the moderators and panelists have been on this podcast before including Steve Reynolds, Fred Jacobs, Steve Goldstein and Perry Michael Simon. Thanks also to Corey Dylan from B100 in San Diego for supplying a question.
Thanks also to the people who make this show possible every week including:
Justin Dove at Core Image Studios
Megatraxhttps://art19.com/shows/sound-off-podcast-series/episodes/acf3c119-853d-423e-860f-c1a795448b87
…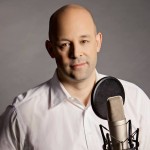 Matt Cundill
Matt Cundill works with radio groups on digital strategies and talent coaching. He recently started the Sound Off Podcast: The Podcast about Broadcast"
E-mail Matt: [email protected]
Twitter: @mattcundill
" The Sound Off Podcast is committed to helping broadcasters find their way through the digital revolution. "