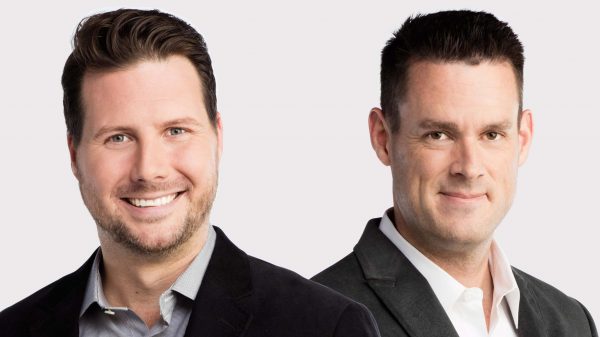 Press Release from Sportsnet 650
– Local fan-favourites Mike Halford and Jason Brough sign on to anchor SN650 morning drive show –
– Radio veteran Karen Surman to co-host midday timeslot alongside Scott Rintoul for both Vancouver and Calgary stations –

– Don Taylor to join SN650 as regular contributor to the afternoon drive show with new co-hosts Satiar Shah, Dan Riccio and Randip Janda –
March 25, 2021 – Set your radio dials, Vancouver! Starting Monday, Vancouver's all-sports radio station Sportsnet 650 is hitting the airwaves with a new weekday lineup. Featuring familiar names and new voices, the refreshed roster of talent and shows is set to deliver the sports headlines and insights that matter most to Vancouver's sports fans.
"Since its inception, Sportsnet 650 has always strived to provide listeners with a front-row seat to the news, interviews and commentary from around the world of sports, but with a distinctly Vancouver flavour," said Craig MacEwen, Program Director, Sportsnet 650. "By refreshing our lineup with a combination of familiar voices and long-time fan-favourites, we look forward to serving up the entertaining content listeners have come to expect of Sportsnet 650, while also celebrating what makes Vancouver a truly unique sports market."
The new weekday lineup on Sportsnet 650 is as follows:
6 a.m. to 9 a.m. – Halford & Brough in the Morning | Mike Halford and Jason Brough
Long-time staples in Vancouver radio, Halford and Brough are set to make their return to the radio airwaves on Sportsnet 650. Boasting in-depth sports knowledge, entertaining on-air chemistry and a rolodex of sports' biggest names, Halford & Brough in the Morning is ready to jumpstart the morning drive across Vancouver.
Mike Halford & Jason Brough – As names synonymous with hockey in Vancouver, Halford and Brough have been mainstays in sports media for the past 14 years. Starting out as bloggers affiliated with the Vancouver Province, Halford and Brough have built a fanbase throughout their experiences on local radio, roles at NBC Sports and most recently morning drive co-hosts.
9 a.m. to 1 p.m. – Rintoul & Surman | Scott Rintoul and Karen Surman
Bringing a wealth of experience and knowledge to the radio booth, Rintoul and Surman tackle the biggest news of the day for two of Canada's most passionate sports markets, delivering in-depth interviews and up-to-the-minute analysis for listeners in Vancouver and Calgary.
The entire Rintoul and Surman show will air as a simulcast on Sportsnet 960 The FAN in Calgary. As a result, The Big Show in Calgary will now run from 2 p.m. to 6 p.m. MT daily.
Karen Surman – An experienced radio expert, Surman has contributed to radio stations in major hubs across Canada, including Victoria, Edmonton and Grand Prairie, before making a name for herself in sports radio in Vancouver.
1 p.m. to 3 p.m. – Bik & The Boss / Canucks Central | Bik Nizzar and Craig MacEwen
Producer-turned-broadcaster Nizzar and radio veteran MacEwen anchor the afternoon timeslot with in-depth Canucks chatter, breaking news analysis and entertaining guests.
Bik Nizzar – Boasting over 13 years in sports radio, Nizzar is officially stepping into the co-host chair for Bik & The Boss this Monday. Born and raised in Coquitlam, Nizzar signed on with Sportsnet in 2017 where he previously contributed to Canucks Central and produced the afternoon drive show on Sportsnet 650.
3 p.m. to 7 p.m. – The People's Show with Satiar Shah, Dan Riccio and Randip Janda
Evolving beyond your regular afternoon drive show, The People's Show will touch on the topics that live at the crossroads of sports and culture. Anchored by SN650 regulars Shah, Riccio and Janda, The People's Show will tackle the headlines that impact the diverse communities across Vancouver. PLUS, celebrated radio personality Don Taylor is slated to contribute to the afternoon drive show a couple times each week.
The refreshed Sportsnet 650 lineup is set to hit airwaves on Monday, March 29 beginning at 6 a.m. PT.
"In making these changes, we have made the difficult decision to part ways with some talented and dedicated broadcasters," said MacEwen. "We want to sincerely thank James Cybulski, Perry Solkowski and Andrew Walker for their passion and unwavering commitment to helping build Sportsnet 650 into the station it is today. We wish them all the very best in their next chapter."