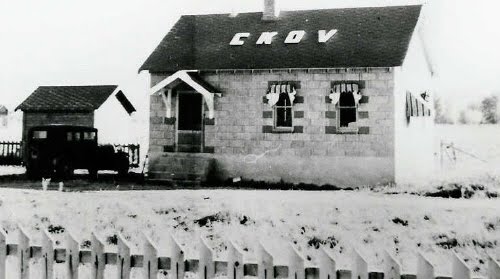 HERITAGE CKOV CALL LETTERS RETURN TO KELOWNA
Courtesy of Dan Sys
March 19, 2021
When Paul Larsen brings 103.9 in Kelowna back to life this Spring it will have a familiar set of call letters. The latest ISEDC database update reveals that CKOO 103.9 has taken on the CKOV calls.
A Golden West station in Strathmore, Alberta on 104.5 (More Country) had used the CKOV calls since 2018, that station is now known as CKMR.The CKOV (Okanagan Valley) calls first appeared in Kelowna on 1230 AM in 1931, later on 1210, and finally on 630 in 1934 which lasted until 2007 when the station flipped to 103.1 FM. CKOV FM changed calls to its current CKQQ in 2010.
Vista Radio signed 103.9 in Kelowna on the air as CJUI (Juice FM) in 2008. The station was sold to Castanet in 2017 changing calls to CKOO (Okanagan Oldies). In March 2020 the station signed off the air due to financial issues.
Paul Larsen purchased the remnants of the station this past Fall and committed to returning it to the air in Spring 2021 with a local AC and Information format, and now with those heritage CKOV calls..