It's a great pleasure welcoming veteran broadcaster Chuck McCoy to the pages of Puget Sound Radio, each and every Monday, Enjoy...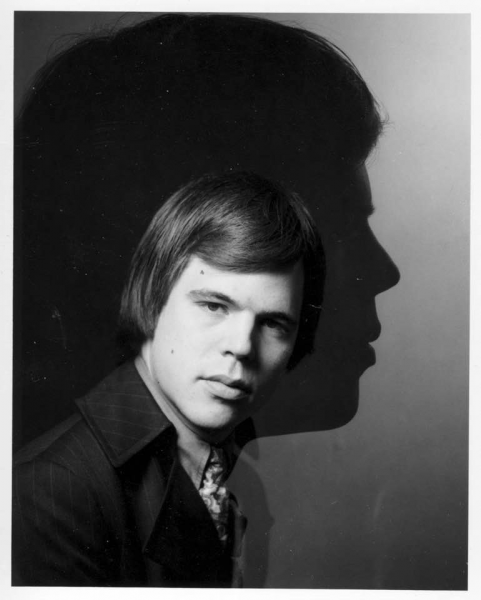 Elton John was Reginald Dwight, Big John Wayne was Marion Morrison.  Stage Names; in my case I was born with the label "Mervyn Vidler" (Still my legal name).  I never really cared for the name growing up, and I knew to be a "cool DJ", Mervyn Vidler just wouldn't cut it.  I was OK with the name Merv but by putting Merv Vidler together, you got back to back "V's" and it sounded like one name and not a particularly memorable one. At CKY, my first on-air job, I went with Merv Clark.  "Clark" worked for Dick but "Merv Clark" never really popped.  I decided to wait until my next job when I would come up with something better.  
That chance came when CJME, in Regina offered me a job doing PM drive replacing Terry David Mulligan who had crossed the street to CKCK.  At CKY I was blessed to work with some great on-air talent. They were all good but I worshipped Chuck Dann, a big guy who had come from KOMA, Oklahoma City, had great pipes and a delivery that literally made you melt.  Half the job was done, my first name would be "Chuck" and I could use variations thereof; "Chuckles," "The Chucker" etc.   But I had no clue as to what my last name would be.  I wanted two syllables and something that sticks in your mind when you hear it.  Friends, family and colleagues offered up many; Baxter, Morgan, Mason and on and on.  Nothing really caught my ear but I kept thinking about it, off and on.  My new employers were getting antsy.  I was to start work in two weeks and I hadn't told them the name of the person they had just hired.
One afternoon I took the elevator up to the big music library where CKY Music Director, George Johns sat behind a big desk covered with stacks of 45's and Music Trade magazines.  George had always been helpful to me, as a rookie jock so I asked, "George I need a name to go with Chuck.  They want to promote me in the paper with my picture and…my NAME."  George offered up a couple of suggestions and as we talked a young lady from reception exploded into the room and said, "Merv, CJME is on the phone and they have to talk to you…NOW".  
Yikes, I better take that call. I grabbed the phone to hear my new boss say, "The Regina Leader Post advertising deadline is 10 minutes from now, what name are we promoting?"   I put the phone in my left hand, covering the mouthpiece with my right and said "George they'll cut me loose if I don't come up with a name."  A few more names were quickly tossed around but they were waiting on the other end and the seconds were ticking away.  On a whim I called out, "George, you're looking at the Billboard Hot 100, what's the number one song?"    George quickly responded, "Number one this week….Hang on Sloopy by the McCoys."  Even I knew "Chuck Sloopy" was ridiculous.  I hauled the phone up to my ear and bellowed down the line to my new Regina boss, "It's Chuck McCoy".  He replied, "Alright man, we'll run with that." 
It never really dawned on me how lasting this decision really was, even though it was one that was made in haste.  "What the hell, I'll probably change it when I get my next gig."  Didn't happen.  Nearly 60 years later… it's still Chuck McCoy.
…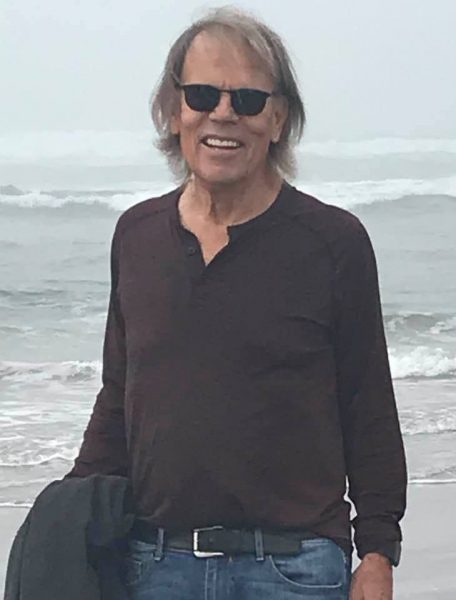 Chuck McCoy's long and legendary career in Broadcasting has spanned more than 55 years.
From 1965 to 1974 Chuck was a highly rated Canadian on-air personality. Chuck got his initial start in 1965 as a "DJ" on 50,000 Watt CKY, Winnipeg.  Then working as a DJ across Canada, his love affair with radio culminated with seven remarkable years as a prime time on-air personality at the one and only 1050CHUM, Toronto.
Chuck went on to become Program Director of CFUN Vancouver in the early 70s.  As PD at CFUN he helped propel this station from the bottom of the pile to the # 1 position in the market.   Chuck continued his radio career in 1980 spending 6 years as National PD for Moffat Communications. Then with partner Pat Bohn, the Broadcast Consulting team of McCoy /Bohn was formed and became a very successful venture as the two of them worked with programmers at radio stations all across North America.  In 1989 Chuck signed on with Rogers, first as station Manager in Vancouver then as National PD for the entire radio chain.  His last position with Rogers was his appointment to EVP/GM of Canada's biggest radio cluster, providing Rogers with managerial oversight for radio stations CHFI, 680News, THE FAN and KISS 92.5. This was a role he held for 13 years before stepping down from Rogers in 2012. 
Chuck was inducted into the Canadian Music Week Hall of Fame in 2008 and in 2015 he was further honored with an induction into the Ontario Association of Broadcasters Hall of Fame. 
Chuck is now located in the beautiful state of Oregon and is having no difficulty enjoying his well-earned retirement in Portland with his lovely wife Kim
Chuck can be contacted at: 
contact Chuck by email: [email protected]