Howard Kroeger was there in 2002 when a new radio format was launched in Winnipeg. The program director of Hot AC Q94.3 was apart of the programming team that had recently acquired AC Magic 99.9 from Standard Radio. It was obvious that Magic would no longer be an AC station, but what would it become in Winnipeg's competitive radio market? This is when BOB was born.
Classic Hits is now in its 20th year as a radio format; straddling the divide between Boomer and Generation X – the original station is still on the air doing what it has always done with similar imaging and presentation to the original product – with some musical and presentational updates naturally. In this episode we speak to Howard about how the format came together, why Winnipeg was the place to make it happen, and how the format began to spread across North America. We also asked Howard about the other formats he has created including Duke and Hank.
By the way, I also pulled out some recent audio from my conversation with "Bad Pete" Marier who was Bob's first morning host in 2002. Hear his story here.
There's also a bunch more about the other stuff on our episode page, including the CTV report from 2005 about how the format grew across the continent.
Thanks also to the people who make this show possible every week including:
Justin Dove at Core Image Studios
…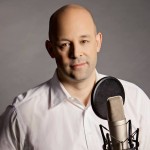 Matt Cundill
Matt Cundill works with radio groups on digital strategies and talent coaching. He recently started the Sound Off Podcast: The Podcast about Broadcast"
E-mail Matt: [email protected]
Twitter: @mattcundill
" The Sound Off Podcast is committed to helping broadcasters find their way through the digital revolution. "