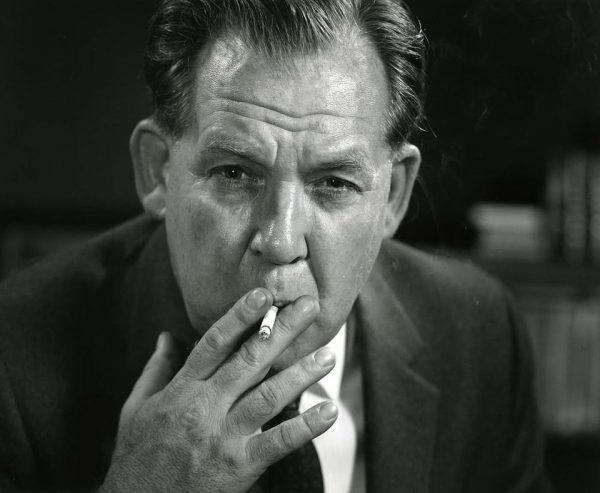 Thanks to Red Robinson for sharing this story about Jack Webster
.
Jack Webster was one of the great influences on my career. Jack started at CJOR about the time I began to spin records in 1954. He had been one of The Vancouver Sun's finest reporters and he had made a name for himself during a most controversial time in Vancouver history.
.
A full-scale investigation was launched into graft and corruption in the Vancouver Police Department. The judge wouldn't allow sound recording, so Jack would go to the hearings with his notebook and take down the testimony in shorthand. He would come back to the station and read from his notes into a tape recorder. It was one of my first jobs at CJOR to tape these every day. Jack suggested I learn how to type if I wanted to get ahead. Lucky for me, CJOR program director Vic Waters' brother taught typing at King Edward High.
.
A couple of weeks later, Webster asked me how it was going. I said "I'm a little uncomfortable… I'm the only guy in the class!" Webster took his glasses off, glared at me, and in his finest Scottish brogue, roared "And what's wrong with that???"Working with Webster taught me a little about the journalism side of broadcasting and that you must be dedicated in this end of the business to succeed.
.
Jack Webster was one of Canada's finest investigative reporters. My work with him on the police probe during those early days in my career gave me an understanding of the total picture of radio broadcasting and how important it was not only to entertain but to inform listeners.
.
Fred Schiffer photo