https://art19.com/shows/sound-off-podcast-series/episodes/733bee5a-a1f2-4d04-83f3-5756f423cb41
For Dahlia, it's more than broadcasting – it is now a mission. She is a social good advocate, talk show host, writer, producer, actress, polyglot, certified personal trainer, and even a professional ping-pong player. She is a woman of many talents. She has recently mainly works as a radio talk show host and has interviewed many famous people such as Oscar winners, Famous Comedians, and Nobel Peace Prize Winners.
In this episode, you'll hear Dahlia talk about her experience in getting laid off from Bell Media. She shares the stories about how her show created social change, and the times it didn't. One of the biggest takeaways is how broadcasters fail to recognize the difference between local and locale. Dahlia discusses how she uses different social networks being Facebook and Twitter, and the politician's role in conducting change and how her show is a true fit for Terrestrial Radio.
There's more about this episode on our show page!
Thanks also to the people who make this show possible every week including:
Justin Dove at Core Image Studios
…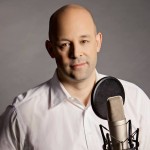 Matt Cundill
Matt Cundill works with radio groups on digital strategies and talent coaching. He recently started the Sound Off Podcast: The Podcast about Broadcast"
E-mail Matt: [email protected]
Twitter: @mattcundill
" The Sound Off Podcast is committed to helping broadcasters find their way through the digital revolution. "