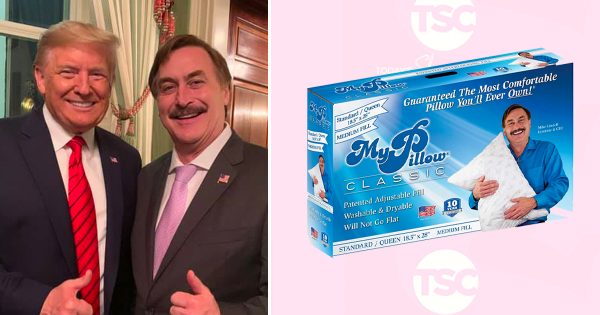 February 12, 2021
The Canadian home shopping network Today's Shopping Choice (TSC) has yanked MyPillow products from its catalogue, according to company CEO Mike Lindell.
In an interview on True North's The Andrew Lawton Show, Lindell said he has always had a "great relationship" with the network, formerly called The Shopping Channel, but accused it of succumbing to "cancel culture" by severing ties with his Minnesota-based pillow company.
TSC has joined what Lindell says is a "laundry list" of retail brands no longer carrying his products, which include pillows, mattress toppers, towels and bedsheets.
"We lost probably fourteen box stores, (Today's Shopping Choice) in Canada, which I've got a really great relationship with," Lindell said. "They did that. I mean, I couldn't believe it. I'm going, 'They're not even in the United States.'"
A search for "MyPillow" on TSC's website yields only results for competitor products, and pages for MyPillow products still listed in Google's search results direct users to empty pages.
Read More and Watch Video HERE