https://art19.com/shows/sound-off-podcast-series/episodes/b7133e1c-feb2-4a70-829f-24a098342f58
It's been over three years since we had Steve Goldstein from Amplifi Media on the show. He has an excellent feel for audio and how it is consumed, whether that is podcast, radio, streaming, voice or smart speakers. In particular, I have been fascinated with the advent of the smart speaker. Is it really a device that will save radio? Can it access those 1.8 million podcasts? How much of a game changer is it?
In this episode, you'll hear how smart speakers have evolved since the sales explosion of Alexa and Google Home in 2017. You'll find out why podcasts have not found their way onto smart speakers, and how radio has made out with them in the pandemic. We also discuss the difficulties of starting a podcast that doesn't have a point of differentiation.
It is always a joy to have Steve on the show to discuss the evolution of audio.
There's always more on the episode page including the link to sign up for Steve's awesome Blogstein newsletter.
Thanks also to the people who make this show possible every week including:
Justin Dove at Core Image Studios
…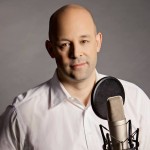 Matt Cundill
Matt Cundill works with radio groups on digital strategies and talent coaching. He recently started the Sound Off Podcast: The Podcast about Broadcast"
E-mail Matt: [email protected]
Twitter: @mattcundill
" The Sound Off Podcast is committed to helping broadcasters find their way through the digital revolution. "