ON THIS DAY in 1909
English actor Robert Coote was born in London. Besides a number of TV guest roles on this side of the Atlantic he was cast as a regular in the series 'The Rogues' & 'Nero Wolfe.' He died Nov 26 1982 at age 73.
On this day in 1917,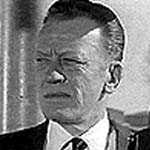 actor William Talman was born in Detroit. He is best remembered as the DA Perry Mason defeated every week in the TV courtroom, Hamilton Berger. He died from lung cancer Aug 30, 1968 at age 51.
On this day in 1918, actress/director Ida Lupino was born in London. She guest starred on US radio & early TV, and then developed quite a reputation as director on such TV shows as Alfred Hitchcock Presents, The Twilight Zone, The Donna Reed Show, Gilligan's Island, 77 Sunset Strip, The Ghost and Mrs. Muir, The Rifleman, Bonanza, The Untouchables, The Fugitive, and Bewitched.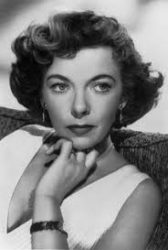 She died Aug 3, 1995 at age 77, from a stroke while undergoing treatment for colon cancer.
On this day in 1920, actress Janet Waldo was born in Yakima Washington. She was the quintessential voice of the teenage girl throughout her long radio career, starring in Meet Corliss Archer, and with a featured role in The Adventures of Ozzie and Harriet. Three decades later she was still acting for the Sears Radio Theatre. Janet is best known in TV animation for voicing Judy Jetson, Nancy in Shazzan, Penelope Pitstop, and Josie in Josie and the Pussycats. She died Jun 12 2016 at age 96, five years after being diagnosed with a benign but inoperable brain tumor.
On this day in 1927, radio station KGA Spokane began broadcasting.
On this day in 1935, the CBS Radio Network first aired "Mrs. Wiggs of the Cabbage Patch", one of the many soap operas written by Frank & Anne Hummert. It moved to NBC that September but was cancelled 27 months later.
On this day in 1937, Glen Gray and his Casa Loma Orchestra recorded 'A Study in Brown,' on Decca Records.
On this day in 1944, vocalist Norma Locke joined Mart Kenney & his Western Gentlemen, Canada's best-known big band. She became Mrs. Mart Kenney in 1952.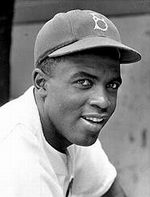 On this day in 1952, baseball great Jackie Robinson signed a contract with New York's WNBC and WNBT (TV) to serve as Director of Community Activities, thus becoming the first black broadcast executive.
On this day in 1954, The Drifters recorded their version of "White Christmas", the first of their 34 singles to chart on the Billboard Hot 100.
On this day in 1956, James Brown and the Famous Flames recorded "Please Please Please" at the King Studios in Cincinnati. It became their first million-seller.
Also this day in 1956, for the second week in a row Elvis Presley appeared on CBS-TV's "Dorsey Brothers Stage Show", performing "Baby, Let's Play House" and "Tutti Frutti."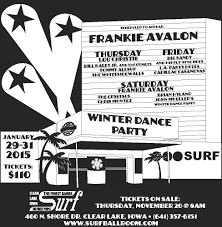 On this day in 1959, Frankie Avalon and Jimmy Clanton took over headlining the Winter Dance Party after the deaths of Buddy Holly, Ritchie Valens and the Big Bopper in a plane crash the previous day.
On this day in 1961, singer Johnny Burnette underwent an emergency appendectomy in Los Angeles and was forced to cancel a British tour. He's best known for the hit "You're Sixteen," which was on the Top 40 charts at the time.
On this day in 1966, Regina's first FM station CFMQ-FM signed on to 102.1 MHz with 5900 watts. Call letters have since been changed to CHMX-FM, branded as MY 92.1, playing 'Your Perfect Playlist.'
On this day in 1969, in response to the other Beatles hiring Allen Klein as manager the day before, Paul McCartney hired his father-in-law's firm, Eastman & Eastman of New York, as general legal counsel for Apple Corps.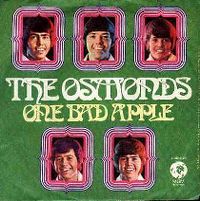 On this day in 1971, The Osmonds were awarded their first Gold Record, for "One Bad Apple."
Also this day in 1971, singer Diana Ross played the role of an arrogant entertainer on an episode of the Danny Thomas' sitcom "Make Room For Granddaddy" on ABC-TV.
Still this day in 1971, John Denver recorded his first hit, and the song that would become a Gold Record and his signature song, "Take Me Home Country Roads."

On this day in 1974, John Lennon and Yoko Ono mutually agreed to a trial separation, which effectively kicked off John's infamous eighteen-month "lost weekend." During this period, Lennon consumed huge amounts of drugs and alcohol, caroused on the town with singer/songwriter/friend Harry Nilsson, and, in a move orchestrated by Ono, took up with Yoko's personal assistant May Pang.
Also this day in 1974, Elton John's next best-selling single "Bennie and the Jets" was released.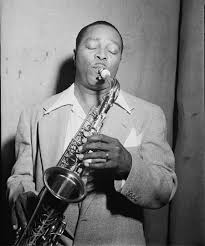 On this day in 1975, vocalist/saxophonist Louis Jordan suffered a fatal heart attack at age 66. He was the record holder of most weeks at No. 1 on Billboard's R&B charts with 113. Of his 18 chart-topping hits, four stayed at No. 1 for more than 10 weeks. His biggest pop hit was the 1944 No. 1 song "G.I. Jive."
On this day in 1976, Elvis Presley recorded "Moody Blue," his second-to-last hit to chart during his lifetime.
On this day in 1977, the 25th anniversary show of ABC TV's "American Bandstand" starring Dick Clark aired in prime time.
Also this day in 1977, Fleetwood Mac's 11th album "Rumours" was released. The LP became their second to top Billboard's album chart, staying #1 for 31 weeks. More than 17 million copies have been sold in the U.S.
On this day in 1978, the song "Stayin' Alive" by the Bee Gees (below)topped the charts and remained there for 4 weeks.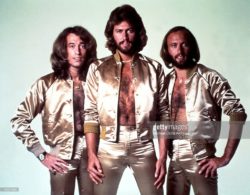 Also this day in 1978, Dr. Bergen Evans, the English professor who served as the ultimate authority on the quiz show $64,000 Question, died at age 73.
On this day in 1979, the TV comedy "Co-Ed Fever" debuted on CBS TV ..and was cancelled after the one disastrous outing.
On this day in 1983, radio announcer & actor Jim Ameche succumbed to lung cancer at age 68. He was radio's first "Jack Armstrong, the All-American Boy," and announcer for many network programs out of Chicago. The younger brother of Don Ameche later was director for the filmed TV series Julia.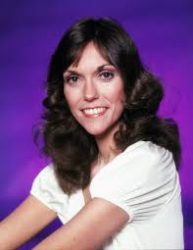 Also this day in 1983, singer Karen Carpenter died at her parents' home in Los Angeles of heart failure caused by chronic anorexia nervosa. Her death, at the age of 32, brought about more public awareness of the disease, characterized by a loss of appetite brought on by mental illness.
On this day in 1987, the show-biz world was saddened when Liberace died of AIDS at his Palm Springs estate. He was 67 and had been gravely ill for weeks. Lee, as he was known, was the master of Las Vegas. Hundreds of thousands flock to his museum there (operated by his brother, George) to see Liberace's garish suits, trademark candelabra, and learn of the myths behind this hugely successful star of television, stage and concerts the world over.
On this day in 1989, "When I'm with You" by Sheriff topped the charts.. but only for a week.
Also this day in 1989, Kenneth "Jethro" Burns, the surviving half of the satirical country music duo Homer & Jethro, died of prostate cancer at age 69.
On this day in 1991, a music/variety special taped in Las Vegas "Cher at the Mirage" aired on CBS-TV.
On this day in 1992,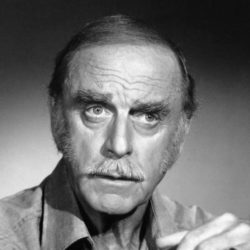 veteran actor John Dehner died from emphysema & diabetes at age 76. On radio he had played a succession of bad guys on Gunsmoke, Escape & other dramas, and was the star of two 1950's westerns, Frontier Gentleman and Have Gun Will Travel. On television he had recurring roles on The Doris Day Show, Gunsmoke, The Don Knotts Show, The Virginian, The Colbys, Baileys of Balboa, Rawhide, Tales of Wells Fargo, The Winds of War &c.
On this day in 1994, the 10th Soap Opera Digest Awards gave top honors to Days of Our Lives.
On this day in 1995, Celine Dion started a seven-week run at No.1 on the UK singles chart with 'Think Twice'. The song peaked at No.95 in North America.
On this day in 1999, in what was considered a daring move, Rykodisc became the first music label to give its stamp of approval to MP3, the controversial Internet-based music distribution format that struck fear into the hearts of many music industry executives.
Also in 1999, Gary Coleman was handed a $400 fine, a suspended 90-day jail sentence, and was ordered to attend 52 anger-management classes. It stemmed from his assault on an autograph seeker the previous summer.

Still this day in 1999, Freddy Fender received a star on the Hollywood Walk of Fame. It was the 2,129th star to be dedicated.
On this day in 2000, singer Doris Kenner-Jackson, an original member of The Shirelles, succumbed to breast cancer at age 58.
Also in 2000, Bjorn Ulvaeus confirmed that he and the other three members of ABBA had turned down a $1 billion offer from a US/UK consortium to get back together. "It's an insane amount of money to say no to, but we decided it wasn't for us," band member Benny Andersson told a Swedish reporter.
On this day in 2002, in Detroit, on the 89th birthday of civil-rights activist Rosa Parks', Stevie Wonder sang his song "Happy Birthday" to her when they attended the premiere of the made-for-TV movie "Ride to Freedom: The Rosa Parks Story."
On this day in 2003, Courtney Love was arrested at London's Heathrow airport for 'endangering an aircraft' on a transatlantic flight. The singer was said to have hurled abuse at the cabin crew after her nurse in economy was barred access to sit with Love in the first class cabin.

On this day in 2005, actor Ossie Davis died at age 87. He is probably best remembered from the Burt Reynolds' early '90's sitcom Evening Shade, but since then had been effective in recurring TV roles on The L Word, Promised Land, The Client, Touched by an Angel and Third Watch.
On this day in 2007, Barbara McNair, singer (Bobby, You're Gonna Love My Baby) and actress (General Hospital, The Lonely Profession, Hollywood Squares), died of throat cancer at age 72. She hosted syndicated TV's Barbara McNair Show, produced at CFTO Toronto, from 1969-'72.
Also this day in 2007, in Miami, Billy Joel sang the U.S. National Anthem and Prince performed in pouring rain during the halftime show at Super Bowl XLI.
On this day in 2008, in San Francisco, guitarist Bob Weir, bassist Phil Lesh and percussionist Mickey Hart, ex-members of the Grateful Dead, played a benefit show for Democratic presidential hopeful Barack Obama. The rally was dubbed "Dead Heads for Obama."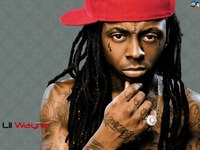 On this day in 2009, Katie Couric's "All Access Grammy Special" aired on CBS-TV, featuring interviews with nominees Lil' Wayne (pictured above), Justin Timberlake, Katy Perry and Taylor Swift.
Also in 2009, Bruce Springsteen's "Working On A Dream" was the #1 album on the Billboard 200, after moving 224,000 copies in its first week of release. The CD was Springsteen's ninth #1 album.
On this day in 2013, the retired lead singer with the UK group The Troggs, Reg Presley, died after a year-long battle with lung cancer (and a series of strokes) at age 71.
Also in 2013, Toronto-based Rush (below) were named winners of the 2013 Ultimate Classic Rock Bowl, an online polling tournament, beating out the likes of the Rolling Stones, Led Zeppelin, The Beatles, Aerosmith, Van Halen and Guns N' Roses.

Still in 2013, Dave Grohl (Foo Fighters/Nirvana) began a week-long guest host stint on E! television's Chelsea Lately program, filling in for the vacationing Chelsea Handler. The first show featured an interview with Rick Springfield.
On this day in 2014, Maria Alyokhina and Nadezhda Tolokonnikova, two members of Pussy Riot, the Punk act that was jailed by the Russian government in '12 on trumped up charges, appeared on Comedy Central's Colbert Report. When host Stephen Colbert asked why they were arrested, Alyokhina replied, "We sang a fun songs in a church." And why they were eventually released, Tolokonnikova, off-handedly stated, with great comic timing, "They got fed up with us."
On this day in 2016, Joe Dowell, a singer briefly popular in the early 1960s who had a No. 1 hit with the ballad "Wooden Heart," died a few days after a heart attack at age 76.
On this day in 2017, Montreal-born bassist Steve Lang, who helped anchor the April Wine during its most commercially successful period, died at the age of 67. Lang came on board in time for the band's fifth studio album in 1976 and stayed until the Wine split up in 1985.
On this day in 2018,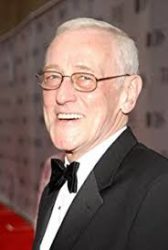 UK-born actor John Mahoney, best known for playing the blue-collar patriarch Martin Crane in the NBC sitcom Frasier (1993-2004), died of complications from throat cancer at age 77.
Also in 2018, Aerosmith's Steven Tyler appeared in a Super Bowl ad titled "Fueled by Youth" for the Kia Stinger. He threw the car in reverse and went back in time (when he looked like a Rock star) as the band's "Dream On" played.
On this day in 2019, ratings for Sunday's National Football League championship were released, showing the CBS telecast averaged 100.7 million viewers, making it the least-watched Super Bowl since 2009.
Also in 2019,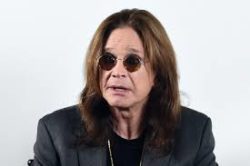 Ozzy Osbourne was admitted to hospital in L.A. due to complications from the flu. The same day his debut solo album, 1980's "Blizzard Of Ozz," was certified quintuple platinum (five million units sold) in the U.S.
Today's Birthdays
Former CBS/NBC/CNN newsman Bernard Kalb (CNN's Reliable Sources) is 99.
Actor Dave Ketchum (Camp Runamuck, I'm Dickens He's Fenster, Union Oil ads) is 93.
Actor Jerry Adler (Transparent, The Good Wife, Rescue Me, The Sopranos) is 92.
Actor Gil Rogers (Guiding Light, All My Children) is 87.
Actor Gary Conway (Burke's Law, Land of the Giants) is 85.
Actor John Schuck (Law & Order:SVU, The Munsters Today, McMillan & Wife) is 81.
Drummer John Steel of The Animals is 80.
Actress Marie Masters (As the World Turns, One Life to Live, Another World) is 80.
Actress Cheryl Miller (Daktari, Bright Promise) is 78.
Singer Florence LaRue of the Fifth Dimension is 77.
Singer Alice Cooper is 73.
Actor Michael Beck (Houston Knights, Celebrity) is 72.
Actress Lisa Eichhorn (King of the Hill, All My Children) is 69.
Actress Stephanie Williams (Young & Restless, One Life to Live, General Hospital) is 64.
Singer Tim Booth of James is 61.
Rock musician Henry Bogdan is 61.
Actor Jim O'Heir (Parks and Recreation, Strip Mall) is 59.
Country singer Clint Black is 59.
Guitarist Noodles of The Offspring is 58.
Actress/voicist Julianne Buescher (The Muppets, Sid the Science Kid, Dinosaurs) is 56.
Actress Katy Selverstone (The Drew Carey Show, As The World Turns) is 55.
Country bassist Dave Buchanan of Yankee Grey is 55.
Actress Brandy Ledford (Baywatch, Fast Track, Andromeda) is 52.
Actress Gabrielle Anwar (The Tudors, Burn Notice) is 51.
Actor/writer/former "Daily Show" correspondent Rob Corddry (The Unicorn, Ballers, Children's Hospital) is 50.
Actor Trent Dawson (Homeland, As the World Turns) is 50.
Singer David Garza is 50.
Actor Michael A. Goorjian (Party of Five, Life Goes On) is 50.
TV political host Nicolle Wallace (MSNBC, The View) is 49.
Toronto-raised actor Vincent Walsh (Lost Girl, Played, Mystic Knights of Tir Na Nog) is 49.
Basist Rick Burch of Jimmy Eat World is 46.
Singer/songwriter Natalie Imbruglia is 46.
Bassist/rapper Cam'ron is 45.
Singer Gavin DeGraw is 44.
Rock singer Zoe Manville is 37.
Actor Ashley Thomas (Salvation, Ice, 24: Legacy) is 36.
Actress/comedienne Cecily Strong (Sat. Night Live) is 36.
Olympic gold medal gymnast-turned-singer Carly Patterson is 33.
Ontario-born actress/dancer Tabitha Lupien (Salem Witch Trials, Critical Choices, The Deliverance of Elaine) is 33.
Actor Charlie Barnett (Arrow, Tales of the City, Valor, Secrets and Lies, Chicago Fire) is 33.
Actress Kyla Kenedy (Speechless, The Night Shift, The Walking Death) is 18.
Chart Toppers – Feb. 4
1947
For Sentimental Reasons – Nat King Cole
Ole Buttermilk Sky – The Kay Kyser Orchestra (vocal: Mike Douglas & The Campus Kids)
A Gal in Calico – Johnny Mercer
Rainbow at Midnight – Ernest Tubb
1956
Rock and Roll Waltz – Kay Starr
See You Later, Alligator – Bill Haley & His Comets
No, Not Much! – The Four Lads
Sixteen Tons – Tennessee Ernie Ford
1965
Downtown – Petula Clark
The Name Game – Shirley Ellis
Hold What You've Got – Joe Tex
You're the Only World I Know – Sonny James
1974
The Way We Were – Barbra Streisand
Love's Theme – Love Unlimited Orchestra
The Americans – Byron MacGregor
Jolene – Dolly Parton
1983
Down Under – Men at Work
Africa – Toto
Sexual Healing – Marvin Gaye
Talk to Me – Mickey Gilley
1992
Don't Let the Sun Go Down on Me – George Michael/Elton John
I Love Your Smile – Shanice
Diamonds and Pearls – Prince & The N.P.G.
A Jukebox with a Country Song – Doug Stone
2001
Love Don't Cost a Thing – Jennifer Lopez
Don't Tell Me – Madonna
It Wasn't Me – Shaggy featuring Ricardo 'Rikrok' Ducent
Tell Her – Lonestar
2010
TiK ToK – Ke$ha
Bad Romance – Lady Gaga
Empire State of Mind – Jay-Z + Alicia Keys
Southern Voice – Tim McGraw
Today in Broadcast History compiled by Ron Robinson