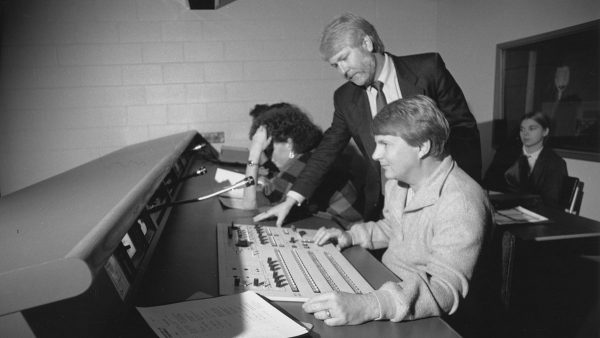 by Amy Chen
January 30, 2021
Rob Nason has a lot to say about working in the world of television.
After 50 years teaching students at British Columbia Institute of Technology (BCIT), it's clear the straight-talking instructor is still passionate about the craft of storytelling on screen, and the ever-changing medium itself.
"I'm just part of the process," says Rob, speaking by phone after a day working with his second-year students in the BCIT Television and Video Production diploma program.
Like television, a lot has changed in education over five decades as well — from staying on top of technological innovations like high definition to online and editing software — and now, a global pandemic.
Through everything, Rob has kept on being curious and open to innovations.
In his view, this is an important ingredient to longevity and success, and something he shares with students.
"Future-proofing is basically a short form of saying, we have trained students to think strategically, and to think logically, and to always question and research," he says. "You've got to be able to go forward and change constantly."
This ability to adapt has been key during the COVID-19 pandemic, when the program had to quickly shift into a blended model, combining online and in-person learning. Among the many changes, Rob says, they had to construct plexiglass partitioning for students to use while filming together in the same room.
"We were able to evolve and adapt," says Rob. "There was a fair amount of creative thinking involved."
Read More HERE