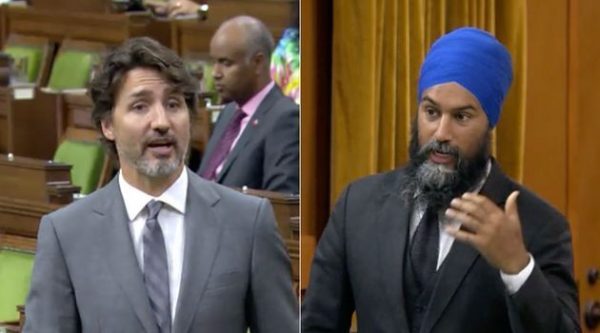 January 20, 2021
Who knew that a donation of $133.00 dollars to a Conservative Party MP would create so much consternation within the realm of Canadian federal politics?
Such is the case regarding MP Derek Sloan, a self-admitted social conservative representing the riding of Hastings—Lennox and Addington, Ontario.
The issue at hand is the identity of the donor. Paul Fromm of Toronto has for years been branded a neo-Nazi by government and media. This article is not about Mr. Fromm.
Rather, we speak of government and media's utilization of the "racist tag" to demonize MP Derek Sloan. Looking into this matter, an element of hypocrisy emerges straight away.
While PM Justin Trudeau praises Conservative Party leader Erin O'Toole on his vigilance regarding MP Sloan, establishment media has overlooked a giant piece of hypocrisy:
Read More HERE