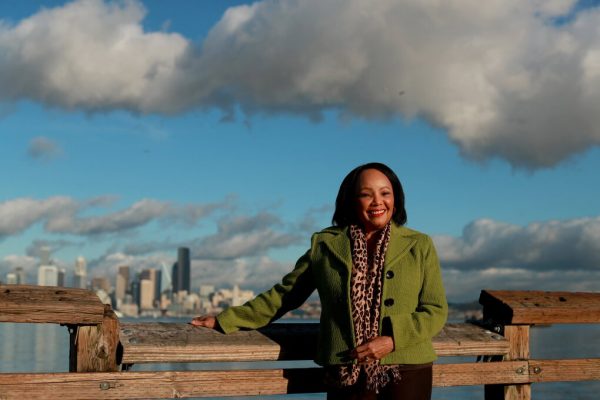 By Chris Talbott Special to The Seattle Times
Seattle Times
December 24, 2020
Connie Thompson thought she'd slip away quietly when she retired last week. Her co-workers had other plans.
They celebrated the longtime KOMO personality and journalistic trailblazer with an outpouring of love and even her own career retrospective.
"I have been so overwhelmed," Thompson said. "I don't know what I was expecting, but it caught me off guard. The half-hour special totally blew me away. And I'm sitting in my living room and it looks like a florist shop at Christmastime. The doorbell rang — I've been expecting a delivery of something that I ordered for Christmas at the 1st of December — and it's more flowers!"
Thompson has earned it. She spent 46 years at KOMO, the last 35 as the station's consumer advocate. Over the years she's helped hundreds of viewers sort out scams, get their money back and avoid dangerous situations, while teaching important lessons to hundreds of thousands of others along the way.
She's had a similarly important impact inside the building at KOMO, where her infectious laugh and keen insight make her welcome in every room — including the editing room, where reporters aren't often appreciated while stories are being spliced and diced. But Joe Wren, the station's longtime video editor, always made sure Thompson was there next to him over the more than four decades they worked together.
"No editor really wants somebody in there working with them, but I never felt that with Connie," Wren said.
Read More HERE