Jeff Vidler: The Canadian Podcast Listener 2020
Jeff Vidler makes his third appearance on the podcast to talk about the Canadian Podcast listener study which does an annual deep dive into the progress and behaviour of podcast listeners in Canada. Over the last year, over 4600 people have contributed their study which brings together advertising insights and podcast listening trends. This is the 4th edition and Jeff has taken the time to tell us about what's new in Canadian Podcast listening.
In this episode, you'll hear why Spotify has become so popular, what the business of podcast advertising looks like these days, and what effect the pandemic has had on podcast listening. If you would like to download a copy of the study, please click here.
Thanks also to the people who make this show possible every week including:
Justin Dove at Core Image Studios
…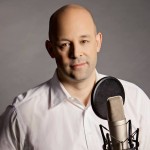 Matt Cundill
Matt Cundill works with radio groups on digital strategies and talent coaching. He recently started the Sound Off Podcast: The Podcast about Broadcast"
E-mail Matt: [email protected]
Twitter: @mattcundill
" The Sound Off Podcast is committed to helping broadcasters find their way through the digital revolution. "

Published on December 16, 2020 at 8:49 am by Voice Over
---