ON THIS DAY in 1893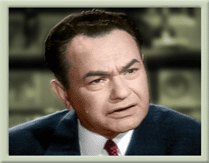 actor Edward G. Robinson was born Emmanuel Goldenberg in Bucharest, Romania.  He starred as newspaperman Steve Wilson for the first 5 years of the CBS radio series Big Town.  In TV towards the end of his movie career he accepted guest spots on the likes of Bracken's World, Playhouse 90, GE Theatre, Lux Video Theatre, Night Gallery, etc.  He succumbed to cancer Jan. 26 1973 at age 79.
On this day in 1896, Guglielmo Marconi gave the first public demonstration of radio at Toynbee Hall, London.
Five years later, on this day in 1901, Marconi sent and received the first transatlantic radio message on Signal Hill, 2,000 miles away across the Atlantic from Poldhu, Cornwall; from a box kite trailing a 121 metre long copper wire antenna. The first transatlantic wireless test signal was heard as the faint clicking of Morse code – of the letter 'S' repeated over and over.
On this day in 1913, longtime CBS correspondent Winston Burdett was born in Buffalo NY.  He was one of the original "Murrow's boys" who covered Eastern Europe, North Africa and Italy during WWII and afterwards, for 22 years based in Rome. He died May 19, 1993 at age 79.
Also this day in 1913, singer Hal Dickinson was born in Buffalo NY. (upper left)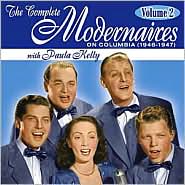 He was the founder and leader of the jazz harmony group The Modernaires, who rose to prominence on records & radio, after being signed by Glenn Miller.  They appeared frequently on TV variety in the 50s with Bob Crosby, George Gobel and Perry Como, among many others.  Dickinson died Nov. 18 1970 at age 56.
On this day in 1915, perhaps the greatest pop vocalist of the 20th Century, Frank (Francis Albert) Sinatra was born in Hoboken, N.J.  As well as an illustrious recording & broadcast career, he won an Oscar in 1953 for his supporting role in "From Here to Eternity." He was awarded a Lifetime Achievement Grammy in 1965. Sinatra died May 14 1998 suffering from a combination of heart & kidney disease, and bladder cancer.  He was aged 82.
On this day in 1918, one of the great jazz & blues singers Joe Williams  was born Joseph Goreed in smalltown Georgia.  His greatest success was after joining Count Basie's Big Band in 1954.  On TV he was cast as the father-in-law on The Bill Cosby Show.  He died Mar 29, 1999 at age 80.
On this day in 1937, the Federal Communications Commission was upset with NBC radio. The FCC scolded the radio network for a salacious Sunday skit on the Charlie McCarthy Show that starred Mae West.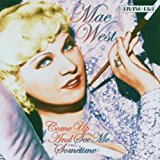 The satirical routine was based on the biblical tale of Adam and Eve and, well, it got a bit out of hand by the standards of the day. So, following the wrist-slap by the FCC, NBC banned Miss West from its airwaves for 15 years. Even the mere mention of her name on NBC was a no-no.
Also this day in 1937, NBC & RCA sent the first 1st mobile-TV vans onto the streets of New York.
On this day in 1943, jazz sax man Grover Washington Jr. was born in Buffalo NY. He is considered by many to be one of the founding fathers of the smooth jazz genre. He died Dec 17, 1999 at age 56.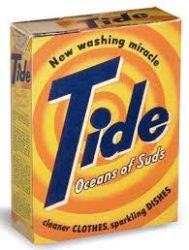 On this day in 1946, Tide detergent was introduced and immediately became a major advertiser on network radio.
On this day in 1955, Bill Haley and the Comets recorded "See You Later Alligator," inspired by a popular jive-talk catchphrase of the era. It turned into the rock pioneer's third (and last) million-selling single.
On this day in 1957, disc jockey Al Priddy was fired for playing Elvis Presley's rendition of "White Christmas" on Portland's KEX AM1190.  He had violated the station's ban against the record which management said, 'is not in the spirit we associate with Christmas'.
Also this day in 1957, Andy Williams recorded his second Top Five pop single "Are You Sincere."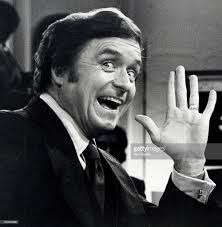 On this day in 1961, former big band singer (with Kay Kyser) Mike Douglas began a variety TV show from Cleveland. The show became most successful when KYW-TV moved from Cleveland to Philadelphia.  By 1967 the show was available in 171 markets and seen by an audience of six million viewers a day. It moved to Los Angeles in 1978, and continued until 1982.
On this day in 1962, the Kingston Trio recorded their next hit "Greenback Dollar." John Stewart was a new member, having replaced original leader Dave Guard.
On this day in 1963, John Fitzgerald Kennedy – A Memorial Album became the fastest-selling record of all time, when 4 million copies of the disk, each selling for 99 cents, were sold over six days — from Dec. 7 to 12. The memorial tribute had been recorded November 22, the day the President was assassinated in Dallas.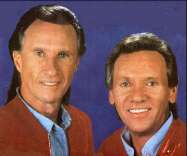 On this day in 1964, "You've Lost That Lovin' Feeling" by the Righteous Brothers was released on the Philles label.
Also this day in 1964, "Mr. Lonely" by Bobby Vinton topped the charts .. but only for a week.  It was Vinton's second #1 song of the year.
On this day in 1965, actor Johnny Lee, who played the prominent supporting role of Calhoun the lawyer on the Amos 'n' Andy Show, both radio & TV, suffered a fatal heart attack at age 67.
Also this day in 1965, The Byrds were featured on CBS-TV's Ed Sullivan Show, singing "Mr. Tambourine Man" & "Turn, Turn, Turn." Wayne Newton sang "Swanee" and "Melancholy Baby." Barbara McNair sang "Just in Time," trumpeter Al Hirt played "Nutty Jingle Bells, and comedian Alan King supplied the laughs.
Still in 1965, The Beatles made their final concert appearance in the UK when they played the Capitol Theatre in Cardiff Wales.
On this day in 1967, Brian Jones of the Rolling Stones successfully appealed his nine-month jail sentence for a drug conviction. Psychiatrists claimed Jones was a "frightened young man" who couldn't handle the jail time. Instead he was placed on probation and fined £1,000.
On this day in 1968,  flamboyant actress Tallulah Bankhead died of pneumonia at age 65.  She was hostess of NBC Radio's 90-minute Big Show 1950-52, and the following year, was one of the rotating hosts on NBC-TV's All-Star Revue.  Her last screen appearances were as the Black Widow on TV's Batman in 1967.
On this day in 1969, Isaac Hayes received the Gold Record certification for his "Hot Buttered Soul" album.
On this day in 1970, rocker Little Richard was charged with "larceny by trick" in Miami Beach, FL, by Blacks, Inc. The group claimed that Little Richard pocketed $250 he solicited for the group. The charges were later dropped.
Also this day in 1970, the song "The Tears of a Clown" by Smokey Robinson & the Miracles topped the charts and stayed there for 2 weeks.  It was the group's 26th Top 40 hit and first No.1.
On this day in 1971, the man who headed RCA and put NBC together, David Sarnoff, known as "the General," died at age 80.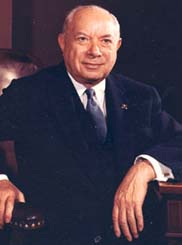 On this day in 1973, the "Brain Salad Surgery" LP by Emerson, Lake, and Palmer was certified Gold.
On this day in 1974, guitarist Mick Taylor left the Rolling Stones. That same day, the band began work in Germany on the "Black and Blue" album.
On this day in 1976, actor & Broadway song-and-dance man Jack Cassidy died when his couch caught fire after falling asleep with a lit cigarette. He was 49. One of the most-Tony-nominated musical performers in history he turned down the TV role of Ted Baxter on Mary Tyler Moore, but guested as his brother.  He also was seen in one-time roles on That Girl, Mod Squad, Night Gallery, Mission Impossible, Barnaby Jones, Matt Helm, McCloud, etc.
  On this day in 1980, NBC debuted Marie Osmond's solo TV series "Marie" in prime time. It failed to attract a loyal audience and was cancelled after half a season.
Also this day in 1980, thousands of people marched peacefully in memory of John Lennon in New York. They walked down Fifth Avenue and ended at the Dakota apartment building, site of his murder.
On this day in 1984, the group known as Band Aid — 38 of Britain's top rock musicians — recorded Do They Know It's Christmas? for Ethiopian famine victims. Despite the best of intentions, much of the food raised never got to the starving Ethiopians. In fact, much of it was found rotting on docks, not fit for human consumption.
On this day in 1985, actress Anne Baxter died of a stroke at age 62.   Although her major success was on the big screen (All About Eve) she had recurring roles on TV's Batman (Olga, Queen of the Cossacks), Hotel, Love Boat & Name of the Game.
Also this day in 1985, singer Dionne Warwick was honored with a star on the Hollywood Walk of Fame… on this, her 45th birthday.
Also this day in 1985, session piano player Ian Stewart, who worked on the Rolling Stones recordings and was their road manager for more than 20 years, died of a heart attack at age 47.
On this day in 1987, the song "Faith" by George Michael topped the charts and stayed there for 4 weeks.

On this day in 1990, comedian Robin Williams received his star on the Hollywood Walk of Fame.
On this day in 1992, the soundtrack from the movie The Bodyguard was the #1 album in the U.S. A genuine smash, it remained number one for twenty weeks.
On this day in 1993, Canada's Genie awards, celebrating the best in the country's cinema, were held in Montreal for the first time.
On this day in 1995, the International Olympic Committee announced that NBC had successfully bid a record $2.3 billion for the exclusive U.S. TV (broadcast and cable) rights to the 2004 and 2008 Summer Games and the 2006 Winter Games. $894 million was for the 2008 games alone. The deal called for a 50-50 revenue sharing program with the IOC.
Also in 1995, a new Beatles single, "Free As a Bird," was released in North America, a week after it hit stores in the UK.  Paul McCartney had asked Yoko Ono for any of John's unreleased material, and his 1977 demo recording of "Free as a Bird" was chosen the number to which all three remaining Beatles could contribute. Whick they did, finishing the arrangement and writing extra lyrics.
On this day in 1996, country singer/actor Clint Black got a star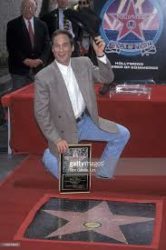 on the Hollywood Walk of Fame. He joined Garth Brooks, Gene Autry and his pal and debut partner Roy Rogers as the only country artists ever to be honored on the venerable Tinsel Town sidewalk.
On this day in 1997, Autumn Jackson, who tried to extort $40 million from Bill Cosby by claiming he was her father, was sentenced to 26 months in jail.
Also in 1997, John Fogerty was on a Burbank soundstage to tape an MTV special. Not only did he play numbers from his new album "Blue Moon Swamp," he uncorked some favorites from his Creedence Clearwater Revival days. Fogerty had previously refused to play CCR songs due to a major falling out over song ownership with Fantasy Records, CCR's label.
Still in 1997, actor Denver Pyle got his star on the Hollywood Walk of Fame.
On this day in 1999, the late Notorious B.I.G.'s legacy was alive & well as the rapper's second posthumous album, "Born Again," sold more than 485,000 copies in its first week in stores, bumping living superstar Celine Dion from the top spot at US retailers.

Also in 1999, Celine Dion was at No.1 on the Billboard album chart with 'All The Way, A Decade Of Song.'
On this day in 2000, Tony Bennett was on hand at New York's Friar's Club on what would have been the 85th birthday of his late friend and fellow entertainer Frank Sinatra, to announce the founding of the Frank Sinatra School Of The Arts, to open the following September. The New York public high school offers diplomas in six arts majors including fine art, dance, vocal and instrumental music, drama, and film.
On this day in 2001, comic actor Foster Brooks, who played a laugh-provoking drunk all over the small screen, including on Dean Martin's Celebrity Roasts, died at age 89.
Also in 2001, actress Winona Ryder was arrested for shoplifting almost $5,000 worth of merchandise from a department store in Beverly Hills.
Still in 2001, Queen Elizabeth II conferred a knighthood on UK flutist James Galway.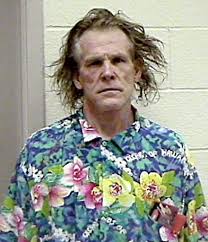 On this day in 2002, actor Nick Nolte pleaded no contest to one count of driving under the influence of the drug GHB. He was placed on probation for three years. The mug shot from his September arrest in Malibu has gone viral.
Also in 2002, Kitimat's CKTK was approved for an AM to FM flip, to 97.7 MHz with 170 watts, with a six month period of AM simulcasting. 
Still in 2002, after three months, Gordon Lightfoot left McMaster University Medical Centre in Hamilton, Ontario, where he'd gone for emergency surgery on his abdomen.
On this day in 2003, Mick Jagger was knighted by Prince Charles.
On this day in 2006, Bell Globemedia announced a change in its name to CTVglobemedia.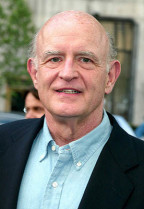 Also this day in 2006, actor Peter Boyle, who played the hilariously grouchy father on TV's Everybody Loves Raymond, died at age 71, after battling multiple myeloma and heart disease.
On this day in 2007, Ike Turner, the former husband of Tina Turner died of a drug overdose at age 76 at his home near San Diego. Turner who was a prolific session guitarist and piano player is credited by many music historians with making the first rock 'n' roll record, "Rocket 88," in 1951.
Also in 2007, The Eagles' "Long Road Out Of Eden" was certified triple platinum, signifying U.S. shipments in excess of 3 million units! It was also the #1 album on Billboard's Top Country chart.
On this day in 2008, movie star Van Johnson who guested on TV for more than 30 years, died at the age of 92. Perhaps his best-remembered small screen role was in the mini-series North & South, books 1 & 2.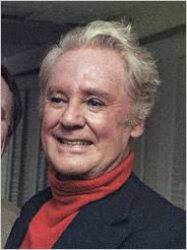 Also this day in 2008, Bono was awarded the Man of Peace award in Paris at a gathering of Nobel peace laureates. The U2 singer was honored for his efforts to combat global poverty and the HIV/AIDS crisis.
On this day in 2009, as part of their "Artist In Residence" stint on NBC, Bon Jovi performed "Superman Tonight" and "When We Were Beautiful" (from "The Circle") on Saturday Night Live. "In a shrinking media environment, you have to kind of reinvent the wheel," said Jon Bon Jovi regarding the first-ever exclusive deal between a Rock band and a TV network.
On this day in 2011, Billy Joel became the first non-Classical performer to have his portrait displayed at the Steinway Hall, home to legendary piano makers Steinway and Sons. "When you find a great Steinway, it's a phenomenal piano," said Joel. "There's a quirkiness in individually produced pianos that I appreciate, sort of like handmade guitars."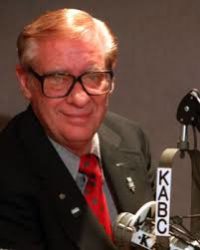 On this day in 2012, longtime overnight Los Angeles talk show host on KABC Radio, Ray Briem, who in the early 1960's was a DJ at KING 1090 Seattle, lost his battle with cancer at age 82.
Also in 2012, the 12-12-12 Concert for Hurricane Sandy Relief was held in New York.  Said Mick Jagger, "this has got to be the largest collection of old English musicians ever assembled in Madison Square Garden."  Among those taking part were Paul McCartney, Eric Clapton, Roger Waters, the Rolling Stones and The Who. Americans onstage included Bruce Springsteen, Bon Jovi and Billy Joel.
On this day in 2013, tough-talking blonde actress Audrey Totter (pictured below), who started in radio in New York and Chicago in the 1930's, became an MGM contract player in the '40's, starred in the 1950's CBS radio sitcom 'Meet Millie,' and had continuing roles in three early TV series, suffered a fatal stroke 8 days before her 96th birthday.  She had played a boarding house owner in NBC's 'Cimarron City,' played a homemaker in the ABC sitcom 'Our Man Higgins,' and a nurse in CBS-TV's 'Medical Center                                                                                                         .'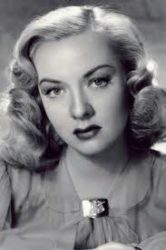 Also in 2013, Mac McGarry, the avuncular TV quizmaster of "It's Academic," who spent 50 years in Washington DC pitching teenage contestants thousands of fastball trivia questions about topics as diverse as Shakespeare, Michelangelo, Chubby Checker and the chemical makeup of paint, succumbed to pneumonia at age 87.  The program ran Saturday mornings on  NBC's WRC-TV from 1961 to 2011.
In 2014, The Eagles, thanks largely to their History Of The Eagles tour, were named the top-earning Rock Band of the Year (third overall behind Dr. Dre and Beyonce), grossing approximately $100 million US between June '13 and June '14.
On this day in 2016,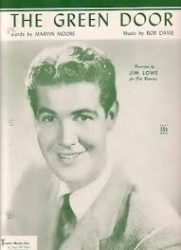 singer and deejay Jim Lowe, who played standards for more than 50 years as a disc jockey, most notably at WNEW-AM in New York, and in 1956 had a No. 1 record of his own, "The Green Door," died after a long illness at age 93.
On this day in 2017, Pat DiNizio, the lead singer/guitarist and songwriter of the New Jersey 1980's rock group the Smithereens, died at the age of 62.  He had been in declining health for several years following a pair of debilitating falls.
Today's Birthdays
Retired TV host Bob Barker (The Price is Right) is 97.
Actor Brandon Maggart (Brothers, Jennifer Slept Here, Sesame Street) is 87.
Singer Connie Francis is 83.
Singer/keyboardist Terry Kirkman (The Association) is 81.
Singer Dionne Warwick is 80.
Rock singer-musician Dickey Betts (Allman Brothers) is 77.
Actor Wings Hauser (Beverly Hills 90210, Roseanne, The Last Precinct) is 73.
UK actor Bill Nighy (The Girl in the Cafe, State of Play) is 71.
Actress/voicist Darleen Carr (The Pirates of Dark Water, Bret Maverick) is 70.
Country singer LaCosta is 70.
Gymnast-turned-actress Cathy Rigby (Peter Pan 2000) is 68.
Actress Sarah Douglas (Falcon Crest, Thundercloud) is 68.
Actress Ana Alicia (Falcon Crest, Ryan's Hope) is 64.
Singer-drummer Sheila E. (The Glamorous Life) is 63.
Actress Sheree J. Wilson (Walker Texas Ranger, Dallas) is 62.
Actress Holly Gagnier (One Life to Live, Days of Our Lives) is 62.
Actor Delaney Williams (The Wire, Law & Order: SVU) is 58.
Fox Business TV news anchor Liz Claman is 57.
Rock musician Eric Schenkman (Spin Doctors) is 57.
Montreal-born actor Romano Orzari (24 Hour Rental, Durham County) is 56. 
Actress Anne Bobby (Cop Rock) is 53.
Rock musician Nicholas Dimichino (Nine Days) is 53.
Actress Jennifer Connelly (The $treet) is 50.
Actress Regina Hall (Black Monday, Ally McBeal, Law & Order: LA) is 50.
Actress Madchen Amick (Witches of EastEnd, Freddie, Twin Peaks) is 50.
Country singer Hank Williams III is 48.
Fox Business TV anchor/former child actress Melissa Francis (Little House on the Prairie) is 48.
Actor Michael Traynor (The Fosters, The Walking Dead) is 45.
Actress Mayim Bialik (The Big Bang Theory, Blossom) is 45.
Actor Gbenga Akinnagbe (The Wire, 24: Live Another Day) is 42.
Model/TV personality Jennifer Rovero (The World According to Paris) is 42.
Actor Fabrizio Santino (Hollyoaks) is 38.
Ontario-born actress Kate Todd (Cashing In, Radio Free Roscoe, My Babysitter's a Vampire) is 33.
Actor Kunal Sharma (Prison Break) is 33.
Actress Helen Flanagan (Coronation Street) is 31.
Actor Dyllan Christopher (Murphy Brown, Out of Order) is 29.
Toronto-born actress Tamara Duarte (Longmire, Wynonna Earp, Hard Rock Musical) is 29. 
Actress Alexandra Stamler (The Friendless Five, Wet Hot American Summer: First Day of Camp) is 29.
Toronto-born actor Daniel Magder (Mudpit, Life With Derek) is 29.
Actress Wallis Currie-Wood (Madam Secretary) is 29.
Actress Chanel Delaya (Unstrung) is 29.
Actress/TV reality personality Morgan Eastwood (Mrs. Eastwood & Company) is 24.
New Westminster BC-born actress Erika-Shaye Gair (Dinosaur Train) is 22.
Actress Sky Katz (Raven's Home) is 16.
Chart Toppers – Dec. 12
1947
Near You – The Francis Craig Orchestra (vocal: Bob Lamm)
You Do – Dinah Shore
And Mimi – Dick Haymes
I'll Hold You in My Heart (Till I Can Hold You in My Arms) – Eddy Arnold
1956
Singing the Blues – Guy Mitchell
A Rose and a Baby Ruth – George Hamilton IV
Rock-A-Bye Your Baby with a Dixie Melody – Jerry Lewis
Singing the Blues – Marty Robbins
1965
Turn! Turn! Turn! – The Byrds
Let's Hang On! – The 4 Seasons
I Got You (I Feel Good) – James Brown
Make the World Go Away – Eddy Arnold
1974
Kung Fu Fighting – Carl Douglas
When Will I See You Again – The Three Degrees
Cat's in the Cradle – Harry Chapin
I Can Help – Billy Swan
1983
Say Say Say – Paul McCartney & Michael Jackson
Uptown Girl – Billy Joel
Say It Isn't So – Daryl Hall-John Oates
Tell Me a Lie – Janie Fricke
1992
I Will Always Love You – Whitney Houston
Rump Shaker – Wreckx-N-Effect
In the Still of the Night (I'll Remember) – Boyz II Men
I Cross My Heart – George Strait
2001
Hero – Enrique Iglesias
Get The Party Started – Pink
Family Affair – Mary J. Blige
I Wanna Talk About Me – Toby Keith
2010
Raise Your Glass – P!nk
Firework – Katy Perry
Only Girl (In the World) – Rihanna
If I Die Young – The Band Perr
Today in Broadcast History compiled by Ron Robinson