It's safe to say that Growing up Much is something millennials and Gen Xers have in common. Erica Ehm was one of the first batch of VJs to grace Canadian airwaves back when MuchMusic launched in 1984. Her broadcast journey actually began in Montreal in the late 70's when she entered her College into a contest on CHOM-FM to have Max Webster play in the Marianapolis Cafeteria. While her school did not win the contest, Erica did score a job in the CHOM-FM music library, and work and Broadway Live as a DJ where Suggs from Madness crashed on her family's sofa, she saw the GoGo's perform, and Bono told her to go into P.R.
In this episode, we talk to Erica Ehm about her journey to MuchMusic, through MuchMusic, and all the creative projects that came after including television, stage productions and songwriting. Did you know Erica has won multiple Junos and Canadian Country Music Awards? Exactly! That's why you need to hear how Erica evolved. And guess what is next? Podcast!
Erica's brand new podcast is Erica Ehm's Reinvention of the VJ, where she reconnects with MuchMusic alumni to explore the challenges of reinvention with entertaining anecdotes and useful insights to inspire you to face the next chapter of your life.
The Sound Off Media Company is excited to be working with Erica on this venture and there are many episodes in the works.
Thanks also to the people who make this show possible every week including:
Justin Dove at Core Image Studios
…
…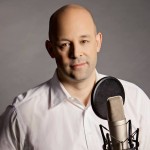 Matt Cundill works with radio groups on digital strategies and talent coaching. He recently started the Sound Off Podcast: The Podcast about Broadcast"
E-mail Matt: [email protected]
Twitter: @mattcundill
" The Sound Off Podcast is committed to helping broadcasters find their way through the digital revolution. "