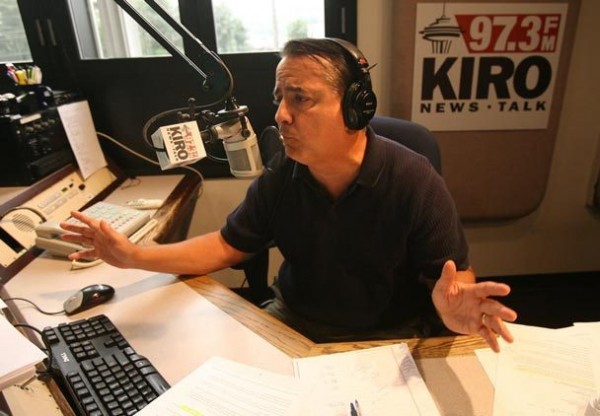 KIRO radio host Dori Monson is back on the air following an almost three-week suspension from Bonneville Seattle after he made a transphobic tweet during the Oct. 7 gubernatorial debate.
Monson revealed the news and issued an apology in a post on MyNorthwest.com. He also apologized on Oct. 8 during his radio show for the way people took his comment, saying he didn't intend for the tweet to be received like that.
The tweet, now deleted, said: "The state where I could go to Olympia tomorrow and change my birth (certificate) to say I was a girl on 10/2/61." Monson finished the tweet with "HAHAHAHAHA.'"
The remark was made, Monson said in response to the initial backlash, to attempt to point out hypocrisy as Gov. Jay Inslee said Washington was a "science-oriented" state during his debate with Republican challenger Loren Culp.
Read More HERE