Things got a little weird at a conference a few years ago. There was a Michael Jackson impersonator, then the next conference it was Prince, then Madonna…. what was going on? Turns out those impersonators were a stunt by the people at Throwback Nation, a newly created syndicated show that was going to be targeting Classic hits stations across America. The former Entercom PD of great radio stations like Star 94.1 in Atlanta, and 99.7 the Point in Kansas had worked his way up through Go Radio and Saga working on air and in the programming department. (Yes we even get a little nerdy discussing music systems)
In this episode, you will hear all about Tony's career path through the midwest and eventually down to Atlanta. And then came the moment when he jumped out of radio and being an entrepreneur. Throwback Nation airs nightly across America. If your station would like a piece of the action, you can call Tony at 414-841-3243.
Also we had Chris Cruise on a few weeks ago and he is the host of Throwback Nation 2K which will be launching in the new year.
Thanks also to the people who make this show possible every week including:
Justin Dove at Core Image Studios
…
…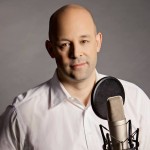 Matt Cundill works with radio groups on digital strategies and talent coaching. He recently started the Sound Off Podcast: The Podcast about Broadcast"
E-mail Matt: [email protected]
Twitter: @mattcundill
" The Sound Off Podcast is committed to helping broadcasters find their way through the digital revolution. "