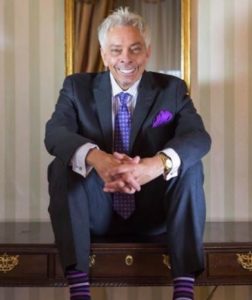 By Mike McVay

 October 16, 2020
The name Nielsen seems to strike fear in some programmers these days. The fear of being judged by the ratings is normally stressful enough, but during a pandemic when the audience's habits have changed dramatically, the stress-o-meter for most of us is off the chart. We're learning how to program while Nielsen is learning how to measure the audience during these unusual times. 
There is always fear of the unknown. Pressure fosters in an atmosphere of fear. The Hall of Fame football coach for the Pittsburgh Steelers, Chuck Knoll, once said "Pressure is what you feel when you don't know what's going on." It is exactly that type of "pressure" that I'm trying to relieve for you by suggesting how you take advantage of what's going on.
 Because our livelihood as Programmers and Talent is dependent upon rating success, I have committed myself to learning as much as possible about the ratings systems in both PPM and Diary markets. Despite hours and hours of self-education, time spent with representatives from Nielsen, and by connecting with industry legends and successful programmers, trial and error has been my best teacher. I learned a lot by examining successful stations, and working directly with stations in New York City, LA, Houston, Dallas, Atlanta, Chicago and more. Being involved with diary market stations, big and small, has also provided me with many a lesson. Some good and some not so good. 
Read More HERE