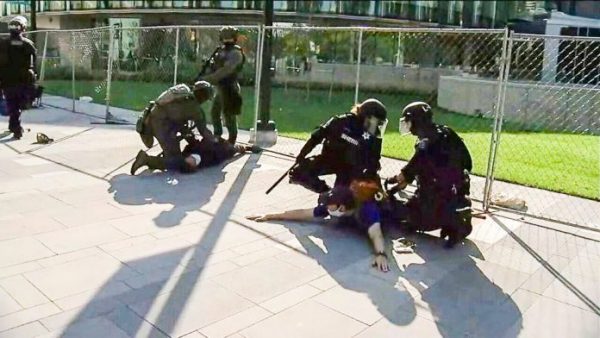 October 11, 2020
A local news producer and their bodyguard were taken into custody for the fatal shooting of a Trump supporter during dueling rallies in Denver on Saturday.
All initial reports had indicated that it was a conflict between Antifa and conservatives, but the Denver Police has now issued a statement saying that the shooter did not have any ties to the militant leftists.
Kyle Clark of 9 News, a local Denver station, tweeted on Saturday evening that one of their employees and a contractor have been arrested for the shooting, which is being investigated as a homicide.
"A 9NEWS employee and a 9NEWS contractor have been taken into custody. 9NEWS has not been in contact with either and does not know where either currently is," Clark tweeted.
Read More HERE