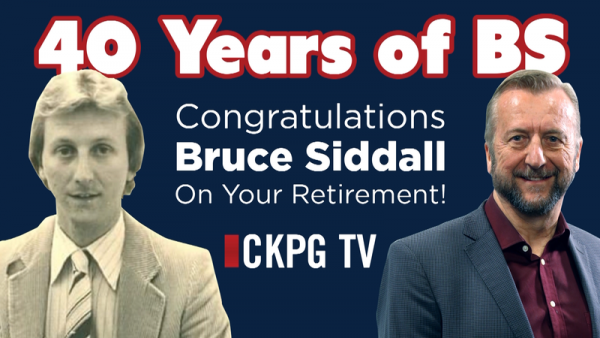 by Dave Branco
CKPG
October 9, 2020
PRINCE GEORGE – Several years ago our very own Bruce Siddall, then a 27-year-old who left a small radio station in southern Ontario, was looking for experience in the television industry.
Today, Bruce leaves our family of broadcasters in Prince George after 40 years. According to Bruce Siddall, forty years is a long time for anything, let alone holding the same position within the same organization.
Bruce Siddall: "One of the reasons I spent so much of my life in one place is because of the people."
What's a loss for the Jim Pattison Group is a gain for the community.
Bruce plans to continue his volunteer work in Prince George after his last day of work.
PSR thanks Steven Cote of Jim Pattison Broadcast Group for transferring the video above onto youtube…