(Vancouver, B.C.) – Western Canada's preeminent journalism awards today announced that John Daly is the 2020 Bruce Hutchison Lifetime Achievement Award recipient and Candis Callison is the 2020 Bill Good Award recipient. The awards will be presented during the December 8th, 2020 Online Webster Awards event.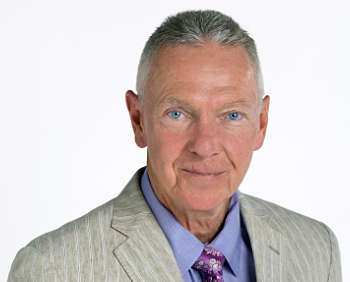 John Daly
2020 Jack Webster Foundation
Bruce Hutchison Lifetime Achievement Award Recipient
If you were to invent the quintessential news reporter, you would look no farther than veteran journalist John Daly.
The 2020 recipient of the Bruce Hutchison Lifetime Achievement Award epitomizes the impact and vital role that a trustworthy, hard-hitting journalist has on our communities. Daly's nearly four decades reporting for BCTV, and then Global, saw him working on such significant provincial breaking news stories as the Surrey Six murders, the downfall of a premier and gang warfare.
Daly, notably, won the very first Webster award in 1987 for Best Reporting of the Year, and has passed his considerable skills on to new generations of journalists by teaching interviewing techniques and investigative reporting at both BCIT and UBC. He is also an oft-requested speaker at journalism conferences and for other professional organizations.
An active member of the Investigative Reporters & Editors association, Daly was also awarded the RTNDA Canada Lifetime Achievement Award in 2017.
Today, Daly – who once reported for the Georgia Straight – is semi-retired but continues to epitomize what is truly the highest standard of news reporting in the country by picking up the microphone every Saturday morning with his CKNW radio talk show, Back on the Beat.
See more about John and hear from him at the Tuesday, December 8th, Online Webster Awards, 6:00 p.m. Pacific Time.
Read More HERE