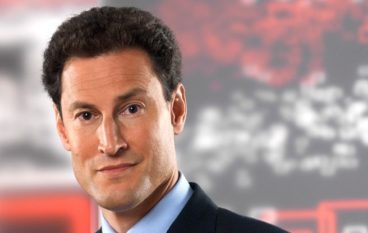 The host TVO's The Agenda and author Steve Paikin discusses covering the COVID-19 pandemic, politics and more, with Joseph Planta.
To listen, Click HERE
Text of introduction by Joseph Planta:
I am Planta: On the Line, in Vancouver, British Columbia, at TheCommentary.ca.
There is no better way to begin the seventeenth year of this podcast than to talk to an old friend of the show, one of the best television personalities in the country, the host of TVO's The Agenda, Steve Paikin. As we all experience Covid-19 in big and small ways, I'll check in with Steve to get his view from where he is in Ontario. He broadcast from home for a bit, and though he's been back in studio as he launched the 15th season of The Agenda last week, I'll ask him what it was like this past spring, what he did on his summer off, and we'll try to see what's in the offing for the year ahead. We'll also touch on pandemic politics and public policy as I ask Steve what's changed. His perch provides him a chance to talk to the policymakers and analysts, so I'm wondering how he's found covering the effect of coronavirus. Steve Paikin is also the author of seven books, most recently a biography of Bill Davis. He is the Chancellor of Laurentian University, an Officer of the Order of Canada, and a Member of the Order of Ontario. You can watch The Agenda on TVO weeknights, as well as online on YouTube. @spaikin is his Twitter handle. Please welcome back to the Planta: On the Line program, Steve Paikin; Mr. Paikin, good morning.