Matt is on the road in Quebec this week and explains that the spoken word has more than than music to radio programmers. Canadian radio regulations need to be reviewed and instead of focusing on Cancon for music – maybe the CRTC should be focusing on regulating who is doing the talking and from where.
In this episode, we made mention of Kevin Getz's from 102.1 the Edge. He just releases an album where he monetizes his audio content. You can buy it on Apple Music, Amazon and Google Play.
Thanks to our sponsors Matt Fogarty Voiceovers, Core Image Studios and Promosuite for your continued support of the show.
As always, more fin stuff about this episode can be found here.
…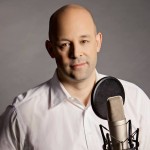 Matt Cundill works with radio groups on digital strategies and talent coaching. He recently started the Sound Off Podcast: The Podcast about Broadcast"
E-mail Matt: [email protected]
Twitter: @mattcundill
" The Sound Off Podcast is committed to helping broadcasters find their way through the digital revolution. "