How did Pete Marier become Bad Pete? He tells us. I spent my teenage years listening to Pete Marier on my clock radio when he was at 980 CKGM and 95.9 CJFM. The next decade Pete was a co-worker and we've been friends since. We are not strangers to Winnipeg and Montreal radio, nor the task of raising three boys, So we always have lots of talk about. A lot of people don't immediately associate Pete with being Bob-FM's first morning host when the format was launched back in 2002 in Winnipeg. He tells the story of how it he found himself in the middle of that and a whole lot of other radio fuckery that goes on.
In this episode, Pete and I settle in for a long talk about life, family life and radio life. This is a very candid and conversation about one of Montreal's most enduring radio figures. By the way, if you are listening to the episode expecting him to say something bad about someone – it doesn't happen.
This episode is powered by Promosuite and by NLogic and their new Services division. and we'd like to welcome Core Image Studios back into the fold. Thanks Justin!
We also want to thank Megatrax and Matt Fogarty Voiceovers for their continued support.
…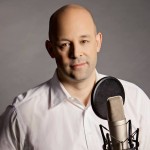 Matt Cundill works with radio groups on digital strategies and talent coaching. He recently started the Sound Off Podcast: The Podcast about Broadcast"
E-mail Matt: [email protected]
Twitter: @mattcundill
" The Sound Off Podcast is committed to helping broadcasters find their way through the digital revolution. "