ON THIS DAY in 1909
announcer Ed Herlihy was born in Boston.  He is perhaps best remembered as a newsreel narrator for Universal-International, but he was also a staff announcer for NBC radio & TV in New York. He was a host of radio's The Horn and Hardart Children's Hour in the 1940's and 50's, while announcing on dozens of other productions.  Herlihy is fondly remembered as the voice of Kraft Foods radio and TV commercials from the 1940s through the early '80s. When he died at age 89 on January 30th 1999, his New York Times obituary called him "A Voice of Cheer and Cheese".
In 1933, Crossley Broadcasting's WLW in Cincinnati premiered the daytime drama "Ma Perkins." Just four months later, "Ma" moved to WMAQ Radio in Chicago and was heard over the entire NBC radio network. Virginia Payne (below) was 23 years old when she started in the title role, playing a middleaged Ma operating a lumberyard in Rushville Center. Her children were Evey, Fay and John (who was killed in the war). One of the other characters in the show was Shuffle Shober.
Virginia Payne played Ma Perkins for an incredible 27 years — and 7,065 episodes.
in 1942, Garry Moore hosted a new radio program on NBC. "The Show Without a Name" was an effort to crack the morning show dominance of Arthur Godfrey (CBS) and "Don McNeil's Breakfast Club" (ABC). A prize of $500 was offered to name the show and someone came up with the title, "Everything Goes".
In 1945, radio brought the news of Japan's surrender ending World War II.  On the CBS radio series, "Columbia Presents Corwin," Orson Welles did a special reading about the fall of Japan, titled, "Fourteen August".
In 1956, Washington DC disc jockey Bob Rickman created the Society for the Prevention of Cruelty to Elvis Presley after "reading too many news articles that make him out to be a hick and/or a threat to society."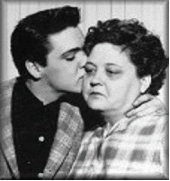 In 1958, Elvis Presley's mother, Gladys, died at the tender age of 46, from a heart attack brought on by hepatitis.
In 1962, unhappy with drummer Pete Best's role in The Beatles, manager Brian Epstein and the other three members decided to fire him. After two years with the still little-known Beatles, Best played his last gig the following night at The Cavern in Liverpool.
Also in 1962, Roy Orbison was in Nashville to record his next single, "Leah" b/w "Workin' for the Man."  Both sides made it to the Billboard Top 40.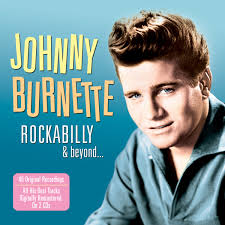 In 1964, rockabilly singer/songwriter Johnny Burnette (You're Sixteen, Dreamin') drowned after his unlit fishing boat was struck at night by a cabin cruiser on a lake in California. He was knocked unconcious and thrown into the water. Burnette was just 30 years of age.
Also in 1964, in New York City Tony Bennett recorded the ballad "Who Can I Turn to (When Nobody Needs Me)," a future Top 40 single and the title song from his next LP.
In 1965, Sonny & Cher started a three week run at No.1 on the Billboard singles chart with 'I Got You Babe'.
Also in 1965, The Beatles taped an appearance for the Sept. 12th edition of CBS-TV's Ed Sullivan Show. They performed 'I Feel Fine', 'I'm Down', 'Act Naturally', 'Ticket to Ride', 'Help!', and 'Yesterday.'
In 1967, British pirate radio stations "Radio 270", "Radio London", "Radio Ireland", "Radio Scotland" and "Radio Swinging Holland" all ceased broadcasting as the Marine Broadcasting Act came into force. "Radio Caroline" continued to broadcast until March '68.
In 1968, 'Fire' by The Crazy World of Arthur Brown was at No.1 on the UK singles chart. Brown would perform the song with his hat set alight!
In 1969, Johnny Cash's first million-selling single, "A Boy Named Sue," was certified Gold.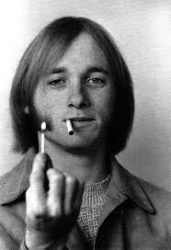 In 1970, Stephen Stills was arrested on suspected drug charges while staying at a San Diego Hotel. He'd been found crawling along a corridor in an incoherent state. Stills was later freed on bail.
Also in 1970, "The Wonder Of You," Elvis Presley's 59th hit single, was certified to be a Gold Record.
In 1971, Rod Stewart released the breakthrough single that made him a star, "Maggie May."
Also in 1971, Elton John put the finishing touches to his "Madman Across the Water" LP at Trident Studios, London. He recorded "Indian Sunset", "Rotten Peaches" and the title song, "Madman Across the Water."  "Tiny Dancer", "Levon", "Razor Face", "Holiday Inn", "All the Nasties" and "Goodbye" had been recorded earlier. Since the album's release on Feb 2, 1972, it has sold over two million copies in the U.S. alone.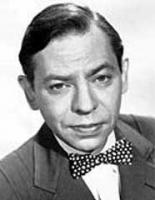 In 1972, pianist/composer/author/actor/radio wit (Information Please) Oscar Levant died after a heart attack at age 65.
In 1974, Paul Anka's duet with Odia Coates, "(You're) Having My Baby," was certified Gold. Feminists objected to the word "my," saying it should have been "our" baby.
In 1976, funded by a $400 loan, 'So It Goes' by Nick Lowe became the first record released on the Stiff Records label. Lowe played all the instruments and the single cost $45 to record.
In 1980, Vancouver-born actress and Playboy Playmate Dorothy Stratten was raped and then shot-gunned to death by her estranged husband Paul Snider in a West Los Angeles apartment. Snider then committed suicide.
In 1981, the BBC audio recording of the Royal Wedding of Prince Charles and Lady Diana reached number one on the UK album chart.
Also in 1981, four years after Elvis Presley's death, a Memphis judge ruled that Presley's estate was no longer financially beholden to his manager, "Colonel" Tom Parker, ending Parker's 25-year control of Elvis' finances.
in 1985, Michael Jackson outbid Yoko Ono and Paul McCartney to secure the ATV Music Publishing catalogue. At 47.5 million he gained the rights to more than 250 songs written by Lennon and McCartney.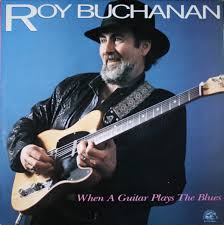 In 1988, guitarist Roy Buchanan died after hanging himself in a jail cell after being arrested for drunkenness. Buchanan worked with Dale Hawkins and released several critically-acclaimed solo albums during the 70's.
In 1989, after decades of mass bootlegging by Soviet fans, Bon Jovi's "New Jersey" became the first U.S. album to be legally released in the Soviet Union. The group's first royalty payment was .. no joke! … a truckload of firewood. It's because rubles, the Soviet currency, ccould not leave the country.
In 1991, NBC-TV newsman Douglas Kiker suffered a fatal heart attack at age 61.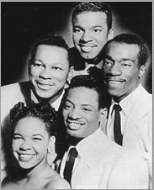 In 1992, Tony Williams (centre, bottom), lead singer with The Platters, died in his sleep of emphysema at age 64. He sang lead on most of the group's hits up until 1961 when he was replaced by Sonny Turner. He had the 1959 US No.1 single 'Smoke Gets In Your Eyes'.
Also in 1992, Wayne Newton filed for Chapter 11 bankruptcy to reorganize an estimated $20 million in debts, mostly lawyers' costs accumulated while suing NBC for libel. The network had reported that he partnered with the Mafia to buy the Aladdin Hotel in Las Vegas.
In 1996, after just two months in release, the Soundgarden album "Down On The Upside" was certified platinum (one million copies sold).
In 1998, PBS premiered a documentary on Robbie Robertson's Indian heritage. "Robbie Robertson: Making A Noise – A Native American Musical Journey" featured tracks from the artist's current Capitol release, "Contact From The Underworld of Redboy," as well as footage of him in concert and in the studio.
In 1999, the baseball Hall of Famer Harold Henry "Pee Wee" Reese of the Brooklyn Dodgers, who worked alongside Dizzy Dean on the CBS TV Game of the Week, and then paired with Curt Gowdy when NBC acquired the TV rights, died of prostate and lung cancer at age 81.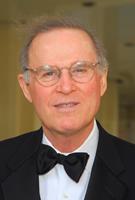 In 2000, CBS announced that actor Charles Grodin would be joining "60 Minutes II" as a commentator.
In 2002, Dave Williams lead singer of the US heavy rock band Drowning Pool was found dead on the band's tour bus during Ozzy Osbournes Ozzfest tour in Virginia. The autopsy concluded that he suffered from a form of heart disease. The band's debut album, Sinner, had sold over 1 million copies in the US since its release in June 2001.
In 2003, Sun Records' studios in Memphis became a National Historic Landmark. Jerry Lee Lewis, B.B. King, Johnny Cash and Elvis Presley started their careers there. It was the first recording studio to be named a Historic Landmark.
In 2005, Babyshambles frontman Pete Doherty was forced to endure an all-body strip search at Gardermoen Airport in Norway after being held by customs officers for three hours while they ensured he was carrying no drugs.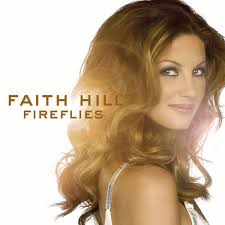 Also in 2005, Faith Hill was at No.1 on the Billboard chart with 'Fireflies', Hill's third consecutive album to debut at number 1 on both the country and Billboard album charts.
In 2006, actor Bruno Kirby died of complications from leukemia at age 57. Besides his many bigscreen roles he had recurrring parts in the TV series It's Garry Shandling's Show!, The Super, and Room 222,
Also in 2006, Boy George was seen sweeping streets in New York as part of a five-day community service sentence.  The 45-year-old singer was found guilty of wasting police time earlier in the year and was threatened with jail if he failed to complete the court-imposed sentence.
Still in 2006, the Red Hot Chili Peppers' single "Tell Me Baby" made its debut on US cable channel MTV's TRL (Total Request Live.)
In 2009, George Michael was arrested and held on suspicion of driving under the influence of drink or drugs after his Land Rover was in collision with a bus in Berkshire. The singer was later released without charge.
In 2008, Jackson Browne sued Republican presidential candidate John McCain for copyright infringement and violation of right of publicity. At issue was the use of Browne's "Running On Empty" in a TV ad that attacked Democratic challenger Barack Obama's comments promoting gas conservation. Browne said the commercial was also misleading, implying that he endorsed McCain. Browne is a lifelong Democrat.
In 2010, actress Gloria Winters, who played a key supporting role in the 1950's TV series 'Sky King,' died of complications from pneumonia and Alzheimer's disease at age 78.
In 2012, actor Ron Palillo, best remembered for his portrayal of Horshack in the 70's TV sitcom Welcome Back Kotter, suffered a fatal heart attack at age 63.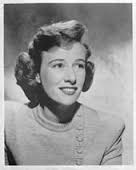 Also in 2012, actress Phyllis Thaxter, best known for her bigscreen role as the mother of Superman, who guest starred on episodic TV for more than 40 years, died from Alzheimer's disease at age 92.
Still in 2012, actress Rosemary Rice, who played Betty on  NBC Radio's 'Archie Andrews,' and was the oldest daughter and narrator on the early CBS-TV family drama 'Mama,' suffered a fatal heart attack at age 87. As spokesperson for Clairol hair products it was her voice saying "If I've only one life to live, let me live it as a blonde!"  In her final decade she had been an active participant in the radio show recreations produced at the REPS Showcase each June in Seattle.
In 2013, Stone Temple Pilots with Linkin Park's Chester Bennington (replacing Scott Weiland) had the #1 song on the Billboard Mainstream Rock chart with their debut single "Out Of Time."
Also in 2013, Black Sabbath were presented with "double gold disc" awards for their album "13" prior to the band's concert at the Air Canada Centre in Toronto.
In 2014,  NBC announced that newsman Chuck Todd would take over as host of their slumping Sunday news program, "Meet the Press," replacing David Gregory.
In 2015, Bob Johnston, a staff producer at Columbia Records who worked on legendary LPs like Bob Dylan's Blonde on Blonde, Johnny Cash's At Folsom Prison, three albums by Leonard Cohen and Simon & Garfunkel's Parsley, Sage, Rosemary and Thyme, died in hospice at age 83.
In 2016, radio newsman David Cassady, who came from the Bay area in the 1970's to work in the CKWX Vancouver newsroom, and wound up in the 80's working parttime at C-FAX Victoria, died in the Fraser Valley at age 86.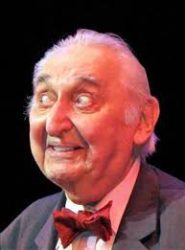 Also in 2016,  actor Fyvush Finkel, an Emmy Award-winner best known for his recurring roles on CBS-TV's "Picket Fences" and ABC-TV's "Boston Public," died of heart problems at age 93.
In 2017, the A&E Networks' TV channel launched a new advertising campaign in an effort to stand out in an increasingly crowded TV marketplace.
In 2018, Jill Janus, lead singer with the California heavy metal band Huntress, described by her bandmates as long suffering with mental illness, died by her own hand at age 43.
 Today's Birthdays
Singer Dash Crofts of Seals and Crofts is 80.
Singer David Crosby is 79.
Country singer Connie Smith is 79.
Actor-comedian Steve Martin (Sat. Night Live, Sonny & Cher Comedy Hour) is 75.
Actor Antonio Fargas (Everybody Hates Chris, Starsky and Hutch) is 74.
Actor David Schramm (Wings) is 74.
Bassist Larry Graham of Sly and the Family Stone is 74.
Actress Susan St. James (Kate & Allie, McMillan & Wife) is 74.
Keyboardist Terry Adams of NRBQ is 72.
Actor Carl Lumbly (Alias, Cagney & Lacey) is 69.
Film composer James Horner (Titanic) is 67.
Actress Jackee Harry (Sister Sister, 227) is 64.
Actress Marcia Gay Harden (Code Black, Newsroom, Damages, Education of Max Bickford) is 61.
Actor Russell Hodgkinson (Z Nation) is 61.
Singer Sarah Brightman is 60.
Actress Susan Olsen (The Brady Bunch) is 59.
Actor David Aaron Baker (One Life to Live, Boardwalk Empire) is 57.
Actress Halle Berry (Extant, Knots Landing, Living Dolls) is 54.
Actor Ben Bass (Rookie Blue, Beggars & Choosers) is 52.
Actress Catherine Bell (Army Wives, JAG) is 52.
Actor Adrian Lester (Hustle) is 52.
Keyboardist Cody McCarver of Confederate Railroad is 52.
Actress Sylvia Jefferies (Nashville) is 51.
Guitarist Kevin Cadogan (Third Eye Blind) is 50.
Actor Scott Michael Campbell (Longmire, The Event, Nothing Sacred) is 49.
Actor Raoul Bova (What About Brian) is 49.
Actress Lalanya Masters (Barbershop) is 48.
Actor Christopher Gorham (Covert Affairs, Ugly Betty) is 46.
Actress/voicist Mila Kunis (That '70s Show, Robot Chicken, Family Guy) is 37.
Actor Lamorne Morris (New Girl) is 37.
TV personality Spencer Pratt (The Hills) is 37.
Actress Miranda Rae Mayo (Chicago Fire, Pretty Little Liars, Days of Our Lives) is 30.
Playboy Playmate of the Year- 2012/actress  Jaclyn Swedberg  (Badass!) is 30.
Actress  Cassi Thomson (Big Love) is 27.
Actress Marsai Martin (black-ish, Goldie & Bear) is 16.
Chart Toppers – August 14th
1949
Some Enchanted Evening – Perry Como
Bali Ha'i – Perry Como
Again – Doris Day
I'm Throwing Rice (At the Girl that I Love) – Eddy Arnold
1957
(Let Me Be Your) Teddy Bear – Elvis Presley
Love Letters in the Sand – Pat Boone
Tammy – Debbie Reynolds
Bye Bye Love – The Everly Brothers
1965
I Got You Babe – Sonny & Cher
Save Your Heart for Me – Gary Lewis & The Playboys
Unchained Melody – The Righteous Brothers
The First Thing Ev'ry Morning (And the Last Thing Ev'ry Night) – Jimmy Dean
1973
The Morning After – Maureen McGovern
Live and Let Die – Wings
Brother Louie – Stories
Trip to Heaven – Freddie Hart & The Heartbeats
1981
Jessie's Girl – Rick Springfield
Endless Love – Diana Ross & Lionel Richie
Theme from "Greatest American Hero" (Believe It or Not) – Joey Scarbury
Too Many Lovers – Crystal Gayle
1989
Right Here Waiting – Richard Marx
On Our Own – Bobby Brown
Once Bitten Twice Shy – Great White
Timber, I'm Falling in Love – Patty Loveless
1998
Iris – Goo Goo Dolls
I Don't Want to Miss a Thing – Aerosmith
Just The Two of Us – Will Smith
There's Your Trouble – Dixie Chicks
2007
Hey There Delilah – Plain White T's
Big Girls Don't Cry (Personal) – Fergie
Beautiful Girls – Sean Kingston
Never Wanted Nothing More – Kenny Chesney