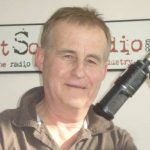 ON THIS DAY IN 1914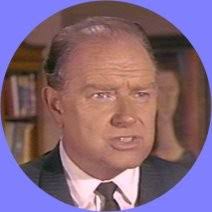 prolific radio/TV actor Parley Baer was born in Salt Lake City.  Although best remembered for his role as Chester the deputy on the CBS radio version of Gunsmoke, Baer also was greatly in demand for other radio series including The Whistler, Escape, Suspense, Tales of the Texas Rangers, Dragnet, The CBS Radio Workshop, Lux Radio Theater, The Six Shooter, and Yours Truly, Johnny Dollar.   On TV he had recurring roles on The Andy Griffith Show, The Adventures of Ozzie and Harriet, The Addams Family,  The Young and the Restless, and Gomer Pyle, U.S.M.C.  He died Nov. 22 2002 eleven days after a stroke at age 88.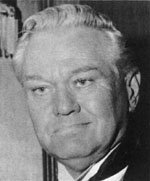 Also in 2014, actor David Brian was born in New York City.
Besides a spotty big screen career he starred in radio & TV versions of the weekly series Mr. District Attorney, and guested in episodic TV about 50 times.  He succumbed to cancer July 15, 1993 three weeks short of his 79th birthday.
In 1921, KDKA radio in Pittsburgh did the first play-by-play broadcast of a baseball game. Harold Arlin described the action as the Pirates beat Philadelphia 8-5.
In 1925, songwriter Felice Bryant was born in Milwaukee. Along with husband Boudleaux, she co-wrote the Everly Brothers hits, 'All I Have To Do Is Dream', 'Bye Bye Love', 'Wake Up Little Susie' and 'Raining In My Heart,' a smash hit for Buddy Holly. She died April 22 2003 at age 77.
In 1935, the daily radio drama "Backstage Wife" was first aired — on the Mutual Broadcasting System. The show, produced by prolific soap opera creators Frank & Anne Hummert, continued in the usual quarter-hour format on NBC and finally CBS Radio, until January 2, 1959.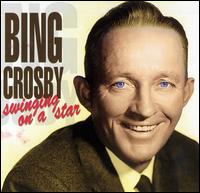 In 1944, "Swinging on a Star" by Bing Crosby hit #1 on Billboard's Pop Music chart, and stayed on top for 9 weeks!
In 1953, the No. 1 Billboard Pop Hit was "Vaya Con Dios" by Les Paul & Mary Ford.
Also in 1953, Doris Day recorded her future million-seller "Secret Love" for Columbia Records.
In 1954, Vancouver began its hosting of the British Empire Games. It will be best remembered for the "Miracle Mile" between Landy and Bannister.  Some of the CBC broadcasters were Bill Herbert, Bill Good Sr. and Rene Levesque for radio and Ward Cornell, Steve Douglas and Frank Williams for television.  This was Vancouver's first live television coverage to the rest of Canada and showcased Vancouver to the rest of the world.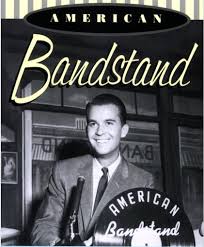 In 1957, after becoming a huge TV hit in Philadelphia, "American Bandstand" made its debut on ABC.
Dick Clark's lip-synching guests for the first national show were The Chordettes and Billy Williams.
In 1959, the Isley Brothers were in RCA Victor's 'Music Center of the World' in New York City to record their first Gold Record "Shout." And that day in those same studios Della Reese recorded the operatic ballad "Don't You Know" which caught fire and made her a national star.
In 1962, actress/sexpot Marilyn Monroe died from a prescription drug overdose in Los Angeles, in a case that is still unsolved and involves a lot of speculation. She was just 36 years old.
In 1966, John Lennon made his infamous comment that "the Beatles are more popular than Jesus."  Also the Beatles "Revolver" album was released, including the singles "Yellow Submarine" and "Eleanor Rigby" which also had their release this same day in the UK.
In 1967, Pirate Radio Station "333" (Radio Britain) and "Radio London" ceased broadcasting.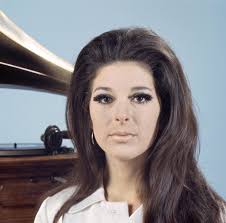 Also in 1967, Bobbie Gentry released her only hit "Ode to Billy Joe." And Pink Floyd released their highly-regarded debut album, "The Piper At the Gates of Dawn."
.
In 1968, Luther Perkins, the guitar player who backed Johnny Cash on his original Sun recordings, died.  Perkins and bassist Marshall Grant were known as the Tennessee Two.
In 1969, George Harrison had his new Moog synthesizer brought into the studio for The Beatles to use in finishing their forthcoming album 'Abbey Road'. Moog overdubs were recorded onto 'Because'.
In 1970, Prince George (BC) got its second private radio station as CJCI 620 signed on the air. "C.I." stood for Central Interior.
In 1972, Aerosmith signed to CBS Records for $125,000 after label boss Clive Davis saw them play at Max's Kansas City Club in New York.
Also in 1972, the Moody Blues re-released "Nights in White Satin" five years after its first release.  This time it became a million-seller.
watch The Moody Blues on You Tube with – Nights in White Satin
In 1975, singer Stevie Wonder signed the recording industry's largest contract: $13 million over a seven-year period.  Wonder agreed to stay with his original label, Tamla/Motown, while other major Motown artists, including Diana Ross, Gladys Knight and The Four Tops had left the label over creative differences and financial accounting disputes.
In 1976, the Beach Boys' "It's OK" special saluting the group's 15th anniversary, aired on NBC-TV.
In 1978, The Rolling Stones went to No.1 on the Billboard pop singles chart with 'Miss You', the group's eighth US No.1.
In 1979, Def Leppard signed to Phonogram records with an advance of $180,000.  The deal gave them a 10% royalty on all record sales for the first two years.
In 1981, singer Olivia Newton John helped to unveil her new star on the Hollywood Walk of Fame.
In 1983, radio/TV comedienne/actress Judy Canova died of cancer at the age of 69.
Also in 1983, Crosby Stills Nash & Young member David Crosby was sentenced to five years in jail in Texas for cocaine and firearms offences. Crosby had slept through most of his trial.
In 1984, legendary actor Richard Burton suffered a stroke and died in a Swiss hospital at age 58.
in 1989, taken from the Batman movie, Prince was at No.1 on the Billboard pop singles chart with 'Batdance.'
In 1990, Madonna ended her Blond Ambition Tour in Nice, France in a show aired on HBO.
Also in 1990, the song "Vision of Love" by Mariah Carey topped the charts and stayed there for 4 weeks.
In 1992, drummer Jeff Porcaro died of cardiac arrest at age 38. The co-founder of Toto was spraying insecticide in his yard and developed an allergic reaction that triggered the heart attack.
In 1994, Michael Jackson and bride, Lisa Marie Presley, visited Budapest, Hungary. While there, they filmed an advertisement for his upcoming album, HIStory – Past, Present and Future – Book 1. The couple also visited children's hospitals where they comforted young patients and distributed toys.
Also in 1994, British punk rocker Billy Idol was admitted to a Los Angeles hospital for treatment for a drug overdose.
In 1995, the all-Canadian Big Sky Concert began its three-day run in High River, Alberta, in celebration of the Hudson Bay Company's 325th anniversary. The 33 acts included Céline Dion, Bryan Adams, Tom Cochrane, Anne Murray, Sarah McLachlan, Rita MacNeil, Michelle Wright and The Rankin Family.
In 1996, soul singer Wilson Pickett checked into a court-ordered rehab for cocaine addiction.
In 1997, rock deejay "The Real Don Steele" who made a major name for himself as a "Boss Jock" on KHJ Los Angeles, died of lung cancer. He was 61.
In 1998, it was announced that George Strait led the list of nominees for the 32nd annual Country Music Assn. Awards, nabbing five nominations, including entertainer, album, and single of the year. These made Strait the most nominated artist – at 47 noms – in the history of the competition.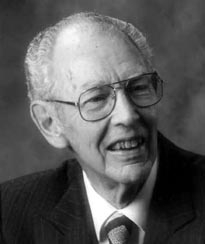 In 1999, Kamloops station owner Ian Clark died at age 88. He started at Vancouver's CKMO in 1934, moving to CKFC Vancouver until 1940, when he left for Kamloops to be an announcer at CFJC-AM. He later became station manager and then owner. In 1957, he founded CFCR-TV Kamloops, later renamed CFJC-TV, one of North America's first small market TV operations. In 1963, he began Kamloops first FM station, CFFM-FM which later became CIFM-FM.
In 2000, Oscar-winning actor Sir Alec Guinness succumbed to liver cancer at his home in southern England at age 86.
In 2001, *NSYNC started a three-week run at No.1 on the Billboard album chart with 'Celebrity'.
In 2002, CJCI-FM "The Wolf" was born at 12 noon, as Prince George's CJCI-AM celebrated its 32nd birthday by flipping to the FM dial at 97.3.   The format was a blend of Modern Country music with Southern Rock.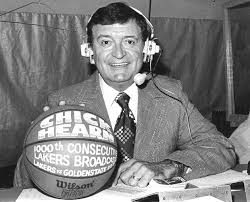 Also in 2002, Chick Hearn, the legendary Los Angeles Lakers play-by-play announcer, died following a fall at 85 years of age.  For 42 years he called Laker games on radio & TV until his death.
.
In 2005, Bob Dylan's song 'Like a Rolling Stone' topped a poll of rock and film stars to find the music, movies, TV shows and books that changed the world. The 1965 single beat Elvis Presley's 'Heartbreak Hotel' into second place in a survey for Uncut magazine. Sir Paul McCartney, Noel Gallagher, Robert Downey Jr, Rolling Stone Keith Richards and Lou Reed were among those who gave their opinions.
In 2006, hundreds of KISS fans protested outside the Rock and Roll Hall of Fame and Museum in Cleveland, demanding that the band be inducted.  KISS had become eligible for inclusion in the Hall ten years earlier.
In 2007, DNA testing on about a dozen people who claimed late soul star James Brown was their father revealed that at least two of them were telling the truth.  Brown's will, which was being contested in court, named six known children.
Also in 2007, fans of The Beatles feared the misuse of the Fab Four's music had hit rock bottom following the decision to license 'All You Need Is Love' for use in a commercial for diapers. The ad featured a baby jumping on a teddy bear in a disposable diaper offering "ultimate leak protection."
Still in 2007, Pearl Jam headlined the closing night of Lollapalooza in Chicago. Lyrics criticizing President George W. Bush were censored from a live webcast by AT&T Inc. The corporate suits later admitted that was a mistake.
In 2008, singer/songwriter Robert Hazard died after surgery for pancreatic cancer. He wrote Cyndi Lauper's, 'Girls Just Wanna Have Fun', and fronted Robert Hazard and the Heroes in the 80's.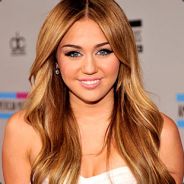 In 2009, a 53-year-old who claimed he was secretly engaged to Miley Cyrus was charged with trying to stalk the US singer. Mark McLeod was arrested after trying to contact the Hannah Montana actress on a film set near Savannah, Georgia. He told police that Miley's father, country singer Billy Ray Cyrus, approved of their relationship and that Miley had sent him "secret messages" through her TV show.
Also in 2009, Aerosmith's Steven Tyler suffered serious injuries when he fell off a catwalk during the band's concert at the Sturgis Motorcycle Rally in South Dakota. Tyler was airlifted to a hospital for treatment for a broken shoulder, gashes in his back and cuts to his head. With Tyler needing weeks to recover, Aerosmith pulled the plug on its remaining dates.
In 2011, Chicago's annual Lollapalooza, with headliners Coldplay, Foo Fighters, and Muse, celebrated its 20th anniversary.
In 2013, George Duke, a Grammy-Award winning US musician, died from chronic lymphocytic leukemia at age 67. In a career that lasted four decades, he was a prolific keyboard player, bandleader, solo artist, music producer and musical director for film and television.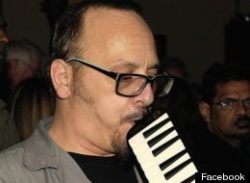 Also in 2013, James Gray, the long-time keyboardist with the Canadian country rock band Blue Rodeo (1993-2005), suffered a fatal heart attack at age 52.
In 2014, longtime Toronto radio newsman Bill Bright (CFRB, CKFM, CJEZ) died at age 88.
In 2015, singer Mariah Carey was on hand to help unveil her new star on the Hollywood Walk of Fame.
Also in 2015, for the second time in less than a month, Puddle Of Mudd singer Wes Scantlin was arrested for driving under the influence. He was pulled over in South Dakota for speeding and was cited for possession of marijuana.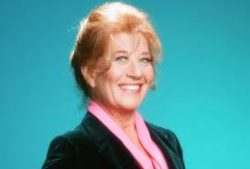 In 2018, Charlotte Rae, the actress who became known to millions as the tough but admirable housekeeper Mrs. Garrett on Diff'rent Strokes and The Facts of Life (both NBC-TV), died at the age of 92.
.
Today's birthdays
Actor John Saxon (Falcon Crest, The Bold Ones: the New Doctors) is 85.
Saskatchewan-born former morning mayor on C-FAX Victoria Barry Bowman is 76.
Actress/voicist/composer Ja'net DuBois (The PJ's, Good Times, The Jeffersons) is 75.
Actress Loni Anderson (WKRP in Cincinnati, Nurses, Easy Street, My Sister is So Gay) is 75.
Actress Erica Slezak (One Life To Live) is 74.
Singer/songwriter Rick Derringer is 73.
Actress Holly Palance (Dickens of London) is 70.
Singer Samantha Sang is 69.
Guitarist Eddie Ojeda of Twisted Sister is 65.
Actress Maureen McCormick (The Brady Bunch) is 64.
Actor Clayton Rohner (Day Break, Good vs. Evil) is 63.
Guitarist Pat Smear (Foo Fighters) is 61.
Actor Steve Bannos (Love, Ned's Declassified School Survival Guide, Freaks & Geeks) is 60.
Actress Janet McTeer (Battle Creek, The Honourable Woman) is 59.
Actress/TV host Tawny Kitaen (America`s Funniest People, New WKRP in Cincinnati, Capitol) is 59.
Country fiddler Mark O'Connor is 59.
Actor Mark Strong (Low Winter Sun) is 57.
Actor Scott William Winters (Oz, Borgia, 10-8: Officers on Duty) is 55.
Actor Jonathan Silverman (The Single Guy) is 54.
Actor James Wilder (Models Inc., Equal Justice) is 52.
Montreal-born country singer Terri Clark is 52.
Actress Stephanie Szostak (A Million Little Things, Satisfaction) is 49.
Actor Ethan Erickson (Fashion House, Guiding Light) is 47.
Actress Lorri Bagley (Veronica's Closet) is 47.
Actor Paul Kasey (Doctor Who) is 47.
Actor Iddo Goldberg (Salem, Secret Diary of a Call Girl) is 45.
Actor Antony Cotton (Coronation Street) is 45.
Retired child actress Ami Foster (Punky Brewster) is 45.
Cellist Eicca Toppinen of Apocalyptica is 45.
Drummer Will Sellers of Old Dominion is 42.
Actress Sophie Winkleman (Two-and-a-Half Men, Titanic 2012) is 40.
Actor Jesse Williams (Grey's Anatomy) is 39.
Actress Kara Tointon (EastEnders) is 37.
New Westminster BC-born actor Ryan McDonald (Fringe) is 36.
Actress Meegan Warner  (TURN: Washington Spies) is 29.
Actress Olivia Holt (Kickin' It, I Didn't Do It) is 23.
Actor Adam Irigoyen (The Last Ship, Shake It Up!) is 23.
Actor Albert Tsai (Dr. Ken,Coop & Cami Ask the World, 9JKL) is 16.
Actor Devin Trey Campbell (Single Parents) is 12.
 

Chart Toppers – August 5th
1948
You Can't Be True, Dear – The Ken Griffin Orchestra (vocal: Jerry Wayne)
Woody Woodpecker Song – The Kay Kyser Orchestra (vocal: Gloria Wood & The Campus Kids)
It's Magic – Doris Day
Bouquet of Roses – Eddy Arnold
1956
My Prayer – The Platters
Hound Dog/Don't Be Cruel – Elvis Presley
Whatever Will Be Will Be (Que Sera Sera) – Doris Day
I Walk the Line – Johnny Cash
1964
A Hard Day's Night – The Beatles
The Little Old Lady (From Pasadena) – Jan & Dean
Everybody Loves Somebody – Dean Martin
Dang Me – Roger Miller
1972
Alone Again (Naturally) – Gilbert O�Sullivan
(If Loving You is Wrong) I Don't Want to Be Right – Luther Ingram
Daddy Don't You Walk So Fast – Wayne Newton
It's Gonna Take a Little Bit Longer – Charley Pride
1980
Magic – Olivia Newton-John
Little Jeannie – Elton John
Take Your Time (Do It Right) – The S.O.S. Band
Dancin' Cowboys – The Bellamy Brothers
1988
Roll with It – Steve Winwood
Hands to Heaven – Breathe
Make Me Lose Control – Eric Carmen
Don't We All Have the Right – Ricky Van Shelton
1998
Iris – Goo Goo Dolls
Just The Two of Us – Will Smith
Uninvited – Alanis Morissette
To Make You Feel My Love – Garth Brooks
2007
Hey There Delilah – Plain White T's
Big Girls Don't Cry (Personal) – Fergie
Beautiful Girls – Sean Kingston
Never Wanted Nothing More – Kenny Chesney