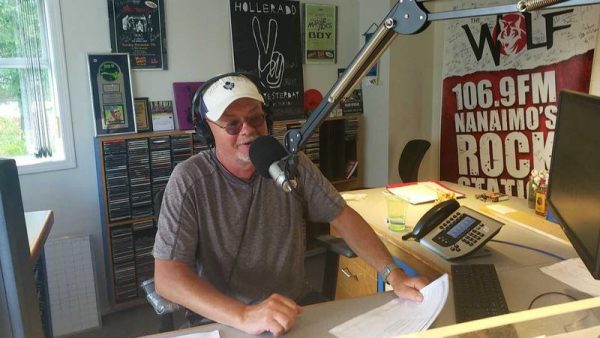 by Ian Holmes
July 25, 2020
NANAIMO — Radio listeners on the mid island will wake up to a different voice after a legendary morning show DJ retired.
Ron Jones' last day as morning show host on 106.9 FM The Wolf wrapped up just prior to 10 a.m. on Friday, July 24, capping a 31-year career in Nanaimo.
"I love you Nanaimo, take care, stay safe," Jones said before playing "Freebird" by Lynyrd Skynyrd as his final tune.
The legend comes to an end with Ron Jones' last break on 106.9 The Wolf on Friday, July 24. (Alex Rawnsley/NanaimoNewsNOW)
Read More and Watch Video HERE