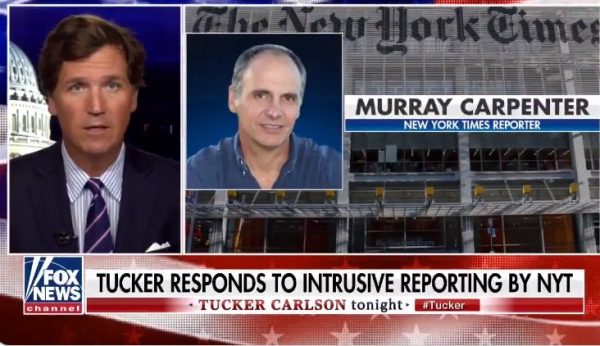 July 21, 2020
Tucker Carlson Tonight is the number one cable news show for good reason, and it seems as though the left will stop at nothing to get him off air.
From cyberstalking his writers to catch them slipping up and misbehaving online, to ridiculous claims that he "changed" in front of a woman when he was simply changing his jacket, it seems as though the attacks on the popular America First personality are never ending.
On Monday, Carlson revealed that the New York Times was planning to publish an article revealing where he and his family live. He wasn't about to cower or just take the abuse, instead, he called out everyone involved by name and asked if it would be considered reporting if he revealed all their addresses.
"They hate my politics. They want this show off the air," Carlson told his viewers on Monday. "If one of my children gets hurt because of a story they wrote, they won't consider it collateral damage. They know it's the whole point of the exercise: to inflict pain on our family, to terrorize us, to control what we say. That's the kind of people they are."
Read More HERE