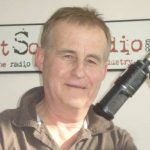 Dear Today in Broadcast History followers,
We seem to have had a bit of a glitch (me) in our scheduling by running one day ahead. Meaning, what was displayed yesterday was meant to be scheduled for today (Sunday) I do apologize for any inconvenience, it's been a bit of a learning curve for me this week with undertaking this new post. All shall be running as scheduled from now on – again, my apology,
Thanks, Michael
ON THIS DAY in 1922,
radio station CKCK Regina signed on for the first time, during a prairie thunderstorm. The Regina Post station transmitted on 420 metres with 2000 watts, from a flat-top antenna attached to two steel towers atop the newspaper building.  For the next 7 years Bert Hooper was the only station employee, as The Post picked up all costs and did not accept advertising on its station.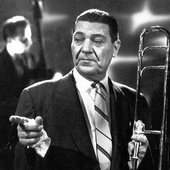 In 1939, Jack Teagarden and his orchestra recorded Aunt Hagar's Blues for Columbia Records. Teagarden provided the vocal on the session recorded in Chicago.
In 1941, the BBC World Service began frequent playing of the first notes of Beethoven's 5th Symphony as Prime Minister Winston Churchill launched his "V for Victory" campaign.
In 1946, the soon-to-be major movie star Marilyn Monroe acted in her first screen test. She passed it with flying colors and was signed to her first contract with Twentieth Century Fox Studios.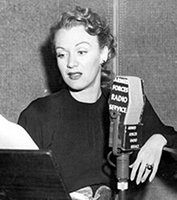 In 1948, Our Miss Brooks, starring Eve Arden and Gale Gordon, debuted on CBS radio. Arden played the role of Connie Brooks. The program stayed on radio until 1957, running simultaneously on TV from 1952 to 1956. Miss Brooks taught English at Madison High School. Her love interest, the bashful, biology teacher Philip Boynton, was played first by Jeff Chandler and then by Robert Rockwell. The crusty, blustery principal of Madison High, Osgood Conklin, was none other than Gale Gordon. Also supporting Eve Arden was Jane Morgan as Miss Brooks' landlady, Mrs. Davis. The main problem child in the classroom, the somewhat dimwitted Walter Denton was played by Richard Crenna.
In 1949, singer Harry Belafonte made his first recordings for the Capitol label, including 'They Didn't Believe Me' and 'Close Your Eyes.'  But Capitol soon determined that Belafonte wasn't 'commercial enough.'  As a result he signed with RCA Victor for what proved to be a very productive and commercial career.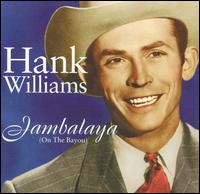 In 1952, MGM records released Hank Williams' seventh #1 country hit, and the first to crack Billboard's pop Top 20, "Jambalaya (On the Bayou)."
In 1954, Sun Records released the first single by Elvis Presley, 'That's All Right' backed with 'Blue Moon Of Kentucky,' which quickly made the local Memphis chart.
In 1958, manager of The Drifters George Treadwell tired of the escalating disputes over low pay and fired the entire group. He replaced them with an existing group the Five Crowns, but under the Drifters' name, which he owned. This proved very successful; with lead singer Ben E. King the new Drifters scored memorable hits like "This Magic Moment," "Save the Last Dance for Me" and "There Goes My Baby."
In 1962, Ray Charles third and last #1 pop single 'I Can't Stop Loving You' was certified as a Gold Record.
In 1965, the second "Star Trek" pilot began shooting with Canadian William Shatner heading a mostly new cast as Captain Kirk.  This episode, "Where No Man Has Gone Before" was released as the third episode of the NBC-TV series.
Also in 1965, "Help!" b/w "I'm Down" by The Beatles was released in North America, four days before it was issued in Britain.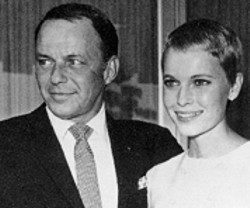 In 1966, Frank Sinatra married actress Mia Farrow. Sinatra, 50, married the 20-year-old actress and was photographed after the ceremony by 14 motion-picture cameras and 37 still cameras.
Also in 1966, The Monkees recorded their TV signature, "(Theme From) The Monkees" at the RCA Victor studios in Hollywood.
In 1968, The Beatles began recording "Sexy Sadie," which John Lennon wrote after becoming disillusioned with the Maharishi Mahesh Yogi. The track was not completed until a month later, on August 21.
In 1969, the Rolling Stones' "Honky Tonk Women" was released.
In 1970, radio singer Barry Wood, who headlined radio's Your Hit Parade just before Sinatra took over in 1943, and who hosted/emceed several shows in the early days of TV, died at age 61.
In 1974, actor Joe Flynn suffered a heart attack and drowned in his Beverly Hills swimming pool at age 49.  He is best remembered for his role as Capt. Binghampton in the '60's sitcom McHale's Navy.
In 1975, country singer Lefty Frizzell died in Nashville after suffering a stroke. He was 47 years old. Frizzell's honky-tonk style made big hits of "If You've Got the Money, I've Got the Time" (1950), "Always Late" (1951) and "Saginaw, Michigan" (1964).
Also in 1975, Paul McCartney and Wings went to No.1 on the Billboard singles chart with 'Listen To What The Man Said', his fourth US No.1. Wings also had the US No.1 album chart with 'Venus And Mars,' Paul's fourth No.1 album since The Beatles.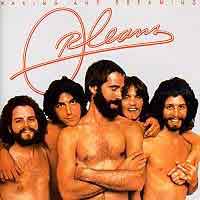 Still in 1975, Orleans' first soft-rock Top Ten hit "Dance With Me" was released.
In 1976, the rock group Deep Purple officially disbanded, though the decision had been made months earlier.
Also in 1976, the No. 1 Billboard Pop Hit was  "Kiss and Say Goodbye" by the Manhattans.
Still in 1976, the album "Rock 'N' Roll Music" by The Beatles was certified as a Gold Record.
In 1980, Billy Joel earned his first Gold Record with 'It's Still Rock and Roll to Me,' which reached the top of the Billboard pop music chart. He would score additional million-sellers with Just the Way You Are, My Life, Uptown Girl (for girlfriend and later, wife and supermodel Christie Brinkley) and We Didn't Start the Fire. Joel reached the top only one other time, with Tell Her About It in 1983.
Also in 1980, an exhibit featuring paintings by Joni Mitchell, John Mayall, Klaus Voormanm, Ron Wood and Commander Cody opened at the Vorpal Gallery at Laguna Beach in California.
In 1981, "Roy Orbison Day" was celebrated in Odessa, Texas. Orbison was given the key to the city, and performed for the crowd, his first appearance in Odessa in 15 years. (Roy grew up in Wink, 35 miles away.)
In 1986, the No. 1 Billboard Pop Hit was "Invisible Touch" by Genesis. The band's former lead singer Peter Gabriel was at No.2 with 'Sledgehammer'.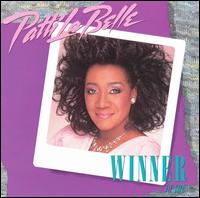 Also in 1986, Patti LaBelle went to No.1 on the Billboard album chart with 'Winner In You'.
In 1988, Bruce Springsteen played his first ever show behind the Iron Curtain when he appeared in East Berlin at a converted cycling velodrome before 180,000 people. The concert was also carried on East German TV.
In 1990, actor Herbert Nelson who was in the original TV cast of the Guilding Light, and had a running role for three years in Days of Our Lives, died of a stroke at age 76.
In 1991, former Guns N' Roses drummer Steve Adler filed a lawsuit against the band. He claimed the other members had forced him to use heroin, then made him quit the band while he tried to kick his drug habit.
In 1993, the original lineup of the Vancouver rock band Loverboy began a two-week reunion tour of Western Canada in Penticton, B.C
In 1994, the Rolling Stones played a surprise date at Toronto's RPM club to preview their Voodoo Lounge tour. They had been rehearsing at a private school and an empty hangar at Pearson Airport. Admission was just $5.
In 1995, Elvis Presley's former doctor, Dr. George Nichopoulous lost his medical license for being "too liberal" when prescribing addictive drugs.
Also in 1995, La Toya Jackson filed for bankruptcy, blaming her money troubles on a judgement against her after she cut short an engagement at the Moulin Rouge in Paris.
In 1996, The Spice Girls made their debut on the BBC's TV music show 'Top Of The Pops'.
In 1999, The Artist Formerly Known As Prince stole the show at the second annual Yahoo! Internet Life Awards, held at Studio 54 in New York. He won best Internet-only single ("War") and led an impromptu musical reunion that featured James Brown saxophonist Maceo Parker and four members of Sly & the Family Stone.
Also in 1999, a gunman who sprayed bullets at Westwood's car in London, shot BBC Radio 1 DJ Tim Westwood. A statement the following day said he was recovering in a London Hospital.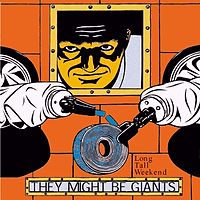 Still in 1999, They Might Be Giants released their new album "Long Tall Weekend" exclusively in the MP3 format. Visitors to e-tailer EMusic could download the entire album for $8.99 or individual tracks for .99 each.
In 2001, soul and gospel singer Judy Clay died of in juries suffered in a car accident at age 62. She was a member of the Drinkard Singers – who later became better known as The Sweet Inspirations , also worked with Billy Vera, and sang with Wilson Pickett and Ray Charles.
Also in 2001, Wu Tang Clan rapper ODB, (Russell Jones), was sentenced to spend between two and four years behind bars after being found guilty of drug possession.
 In 2002, "Solomon Burke Day" was celebrated in Philadelphia in honour of the soul singer born in the city.
Also in 2002, Vancouver's CJNW-730 signed on with modern rock and no DJs after more than a month of silence to replace an aging transmitter and towers. On May 28th, it had ended its 16 month All News format.  Within 3 weeks AM 730 launched a similarly ill-fated MOJO format, talk radio for males.
In 2005, James Blunt was at No.1 on the UK singles chart with 'You're Beautiful', which spent 5 weeks at the top of the charts.
Also in 2005, Weezer took to the stage at the Hard Rock Hotel in Orlando to tape a concert that aired a month later on MTV.
In 2006, actor Jack Warden, a familiar face on the big and small screen, who was featured in the TV series Asphalt Jungle, Crazy Like a Fox and The Bad News Bears, died of heart and kidney failure at age 85.
Also in 2006, Bon Jovi was interviewed and gave an in-studio performance on CNN's Larry King Live.
In 2008, Tom Petty & The Heartbreakers headlined the first day of the inaugural Mile High Music Festival outside of Denver. Steve Winwood and the Black Crowes also appeared during the two-day event.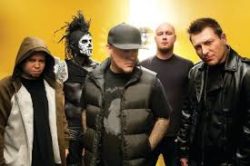 Limp Bizkitin 2009, in Las Vegas Limp Bizkit gave a free show at the Pearl Concert Theater at the Palms Casino Resort. It was the band's first U.S. show in eight years to feature Bisket's original lineup. Fans were admitted on a first-come, first-serve basis.
In 2010, former Black Sabbath bandmates Ozzy Osbourne and Tony Iommi announced that they had "amicably" settled their lawsuit over the use of the group's name.
In 2012, comedian and Emmy-award-winning writer Tom Davis, one of the original writers on Saturday Night Live, where he frequently appeared in skits with his partner Al Franken, died of throat and neck cancer at age 59.
Also in 2012, Top 40 program director Ted J. Atkins, who helped make KHJ, KFRC, WOL, CKLW and many others successful modern radio stations, succumbed to his pancreatic cancer at age 72.
In 2013, actor Poncie Ponce, the Maui native who played the wise-cracking cab driver with the straw hat and ukulele on the original 1960s TV show Hawaaian Eye, died at age 80.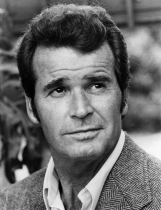 In 2014,  actor James Garner, who starred in hit TV series almost 20 years apart — ABC's comedic western "Maverick" in the late 1950s and NBC's private eye series "The Rockford Files" in the 1970s, died of acute myocardial infarction at age 86. In his mid-70's he played a key supporting role in the ABC sitcom "8 Simple Rules."
In 2015, Van Alexander, the 1940s bandleader who co-wrote "A-Tisket, A-Tasket" with Ella Fitzgerald and went on to score dozens of films and TV shows, died of heart failure at age 100. A three-time Emmy nominee in the early 1970s, Alexander was head arranger for the entire run of NBC"s "Dean Martin Show" (1965-74) and wrote scores for many '60s sitcoms including "Hazel," "The Donna Reed Show," "Dennis the Menace," "The Farmer's Daughter," "Bewitched" and "I Dream of Jeannie."
In 2016,  director Garry Marshall, who created and executive produced some of the most popular TV sitcoms — Happy Days, Laverne & Shirley, The Odd Couple and Mork & Mindy, among them —died of complications from pneumonia following a stroke at age 81.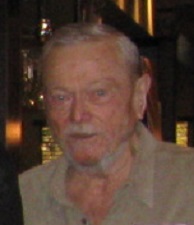 In 2017,  veteran Vancouver broadcaster and ad man Fin Anthony died at age 87. After a brief teaching career he began working in radio at CKMO, later to become CFUN. He was a news announcer, "Kiddie's Show" co-host, play-by-play football broadcaster and a late-night disc jockey. Later he worked for CKNW & CKLG in sales and announcing, became an advertising director of the Vancouver News Herald daily paper, and a partner in Foster, Young, Ross, Anthony and Associates. He was well-known for his Woodward's Department Store and Food Floor ads, which he voiced & produced for over 20 years.
In 2018, CNN president Jeff Zucker took a six-week leave of absence to have elective heart surgery for a longstanding condition.
Also in 2018, Fox News Channel's Judge Jeanine Pirro appeared as a guest on ABC's The View, and got into a 'slanging' match with co-host Whoopi Goldberg.
In 2019, morning radio hosts Tony Peyton and David Larsen ended a decade together at K96.3 Kelowna BC and signed off for the last time.
Today's Birthdays:
Country singer Sue Thompson is 95.
Actress Helen Gallagher (One Life to Live, Ryan's Hope, All My Children) is 94.
Singer Vikki Carr is 79.
Musician Commander Cody is 76.
Singer-bassist Alan Gorrie of Average White Band is 74.
Guitarist Brian May of Queen is 73.
Guitarist Bernie Leadon (Eagles, Nitty Gritty Dirt Band) is 73.
Actress Beverly Archer (Major Dad, Spencer, Mama's Family) is 72.
Actor Daniel Zacapa (Resurrection Boulevard, The River, 24: Legacy) is 69.
Actor Peter Barton (Sunset Beach, Burke's Law) is 64.
Actor Marl Soper (Knot's Landing) is 61.
Drummer Kevin Haskins (Bauhaus, Love and Rockets) is 60.
Actor Campbell Scott (House of Cards, Damages, Royal Pains, Six Degrees) is 59.
Comedienne Lisa Lampanelli (Comedy Central Roasts) is 59.
Actor Anthony Edwards (Zero Hour, ER, Northern Exposure) is 58.
Country singer Kelly Shiver (Thrasher Shiver) is 57.
Actor Peter Dobson (Cover Me: Based on the True Life of an FBI Family) is 56.
Actress Clea Lewis (Ellen. Andy Barker PI) is 55.
Actress Nancy Carell (Sat. Night Live, The Office, The Goode Family) is 54.
Actor William Houston (Will) is 52.
Comedian/actor Jim Norton (Inside Amy Schumer, Louie/Sirius radio show) is 52.
Actress Courtenay Taylor (Regular Show) is 51.
Actor Bodhi Elfman (Touch) is 51.
Actor Andrew Kavovit (The Magnificent Seven) is 49.
Singer Urs Buhler of Il Divo is 49.
Actor Saïd Taghmaoui (The Missing, Touch) is 47.
Drummer Jason McGerr of Death Cab For Cutie is 46.
Actor Benedict Cumberbatch (Sherlock, Patrick Melrose, Parade's End) is 44.
Actress Vinessa Shaw (Ray Donovan, Vegas) is 44.
Actress Angela Griffin (Coronation Street)  is 44.
Actress Erin Cummings (Astronaut Wives Club, Made in Jersey, Detroit 1-8-7) is 43.
Vancouver-born actress/voicist Chiara Zanni (Henry Hugglemonster, Rated A for Awesome, About a Girl, Storm Hawks) is 42.
TV Chef Marcela Valladolid (The Kitchen, Mexican Made Easy. The American Baking Competition) is 42.
Actor Chris Sullivan (This Is Us, The Knick) is 40.
Actor Josh Fadem (Better Call Saul) is 40.
Actress Angela Trimbur (Major Lazer) is 39.
Actor Jared Padalecki (Supernatural, Gilmore Girls) is 38.
Actress Tonya Glanz (Untitled Jersey Project, The Good Wife, Blue Bloods) is 38.
Actor Ryan Dorsey (Pitch, Justified) is 37.
Actor Trai Byers (Empire) is 37.
Toronto-born actress/voicist Andrea Libman (Dragon Ball, My Little Pony: Friendship is Magic, Strawberry Shortcake's Berry Bitty Adventures) is 36. 
Actress Kaitlin Doubleday (Nashville, Empire) is 36.
Seattle-born actress/TV hostess Kira Spencer Hesser (Ragdolls: Webseries, Islands Without Cars with Kira Hesser) is 36. 
Alberta-born actor Travis Milne (Rookie Blue, Saving Hope) is 34. 
Comedian Dustin Ybarra (Kevin (Probably) Saves the World) is 34.
Actress Cherami Leigh (The Walking Tedd, Sword Art Online) is 32.
Actor Shane Dawson (Shane Dawson TV, The Laundry, The Station) is 32.
Actor Steven Anthony Lawrence (Even Stevens)  is 30.
Chart Toppers: July 19
1945
Dream – The Pied Pipers
The More I See You – Dick Haymes
Sentimental Journey – The Les Brown Orchestra (vocal: Doris Day)
Stars and Stripes on Iwo Jima – Bob Wills
1954
Little Things Mean a Lot – Kitty Kallen
Hernando's Hideaway – Archie Bleyer
Three Coins in the Fountain – The Four Aces
Even Tho – Webb Pierce
1963
Easier Said Than Done – The Essex
Surf City – Jan & Dean
Tie Me Kangaroo Down, Sport – Rolf Harris
Act Naturally – Buck Owens
1972
Lean on Me – Bill Withers
Too Late to Turn Back Now – Cornelius Brothers & Sister Rose
Brandy (You're a Fine Girl) – Looking Glass
Made in Japan – Buck Owens
1981
Bette Davis Eyes – Kim Carnes
The One that You Love – Air Supply
Jessie's Girl – Rick Springfield
Feels So Right – Alabama
1990
Step By Step – New Kids on the Block
She Ain't Worth It – Glenn Medeiros featuring Bobby Brown
Hold On – En Vogue
The Dance – Garth Brooks
1999
If You Had My Love – Jennifer Lopez
Wild Wild West  – Will Smith featuring Dru Hill & Kool Moe Dee
Beautiful Stranger – Madonna
Amazed – Lonestar
2008
I Kissed a Girl  – Katy Perry
Leavin' – Jesse McCartney
Take a Bow – Rihanna
Home – Blake Shelton