ON THIS DAY in 1898,
Guglielmo Marconi applied for a patent for his radio technology.
In 1906, bandleader Harry Sosnik was born in Chicago. He directed the orchestra for radio's Al Pearce Show, Beat the Band, the Danny Kaye Show, the Joe E. Brown Show, and some of the years of Your Hit Parade on both radio & TV.  On television he also was musical director for The Ernie Kovacs Show, Producer's Showcase and By Popular Demand.  He directed the orchestra for the Bob Hope & Shirley Ross recording of Thanks for the Memory.  He died March 22 1996 at age 89.
In 1913, broadcaster Dave Garroway was born in Schenectady NY.  He was one of the first practitioners of a conversational approach on the air, as opposed to 'announcing' to the audience.  He had a popular late night jazz radio show in Chicago before being featured in Garroway at Large in the earliest days of the TV era, and then being named first host of the NBC Today Show. He was fired ten years later after lying down in the studio to press his contract demands. Sadly he committed suicide July 21 1982, just days after his 69th birthday.
.
In 1928, actor Bob Crane was born in Waterbury Conn.  While he had excellent radio credentials from his KNX Hollywood breakfast show, he is best remembered as the star of TV's zany German prison sitcom, Hogan's Heroes. He was found murdered in his hotel room in Scottsdale, AZ June 29, 1978 at age 49.
In 1930, RCA boss General Sarnoff opined to the NY Times that the medium still in experimental mode, "TV would be a theater in every home."

In 1934, Canadian broadcaster, writer and reporter and host of CBC Radio's "This Country in the Morning" and "Morningside", Peter Gzowski was born in Toronto. He died of emphysema after a lifetime of heavy smoking Jan. 24, 2002 at age 67.
In 1938, spectators paid 25 cents to witness the first television theatre that opened in Boston Mass. The variety show with dancing and song lasted 45 minutes and was attended by 200 people. The acts were performed on a floor above the theatre and transmitted downstairs by TV.
In 1939, two weeks after joining the Harry James Orchestra Frank Sinatra made his recording debut with the band. Frankie sang the vocal on 'Melancholy Mood' and 'From the Bottom of My Heart,' neither of which became a hit.
In 1946, Riley Puckett, one of the pioneers of recorded old-time country music, died in East Point, Georgia at age 52. His death was due to blood poisoning from an infected boil on his neck. Among Puckett's many recordings was "Rock All Our Babies to Sleep," said to be one of the first discs to feature a country yodeller.
In 1956, RCA Victor released a new single & future #1 hit by Elvis Presley, "Don't Be Cruel" backed with "Hound Dog."
In 1958, Buddy Holly nearly drowned while water skiing on Lake Rhinelander in Wisconsin where he was touring.

In 1959, Dedicated to the One I Love, by The Shirelles, was released. The tune went to number 83 on the Top 100 chart of "Billboard" magazine. The song was re-released in 1961 and made it to number three on the charts.
In 1960, RCA Victor released Elvis Presley's next #1 hit single, "It's Now or Never," with a melody based on the Italian opera world's "O Solo Mio." And the northwest band The Ventures released their instrumental smash, "Walk Don't Run."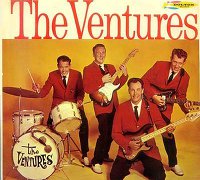 Also in 1960, Freddy Cannon performed "Happy Shades of Blue" on "American Bandstand."
In 1963, The Rolling Stones played their first-ever gig outside London when they appeared at The Alcove Club, Middlesbrough, Yorkshire supporting The Hollies.
Also in 1963, Rolf Harris scored a #1 on the Easy Listening chart with "Tie Me Kangaroo Down, Sport".
In 1964, The Beatles released their iconic hit  "A Hard Day's Night" in North America, three days after it had been issued in the UK.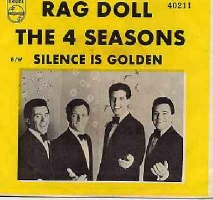 Also in 1964, the No. 1 Billboard Pop Hit was "Rag Doll," by The 4 Seasons.
Still in 1964, at the Motown Studios in Detroit the Supremes recorded "Come See About Me," which would turn out to be their third #1 single in a row.
In 1968, the voice of "The March of Time" in newsreels and on the radio, Westbrook Van Voorhis lost his battle with cancer at age 64.
Also in 1968, Black Sabbath played their first gig at a small backstreet blues club in Birmingham, England. The group would develop into one of the biggest heavy metal bands of the 1970's with such albums as "Paranoid," "Masters of Reality" and "Sabbath Bloody Sabbath."64.
In 1969, more than 100 US radio stations banned The Beatles' new single 'The Balled Of John and Yoko' due to the line 'Christ, you know it ain't easy', calling it offensive.
In 1972, Gordon Sinclair Jr. received approval for his sale of CFOX radio in Montreal to Allan Slaight.  Within two weeks Slaight had switched the station's format to country music, to match his CFGM Richmond Hill Ont. station.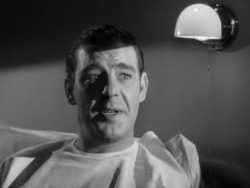 In 1973, actor Lon Chaney Jr, who had feature roles in the TV series Hawkeye and The Last of the Mohicans, & Pistols 'n' Petticoats, died of beriberi & liver failure at age 67.
Also in 1973, the Everly Brothers called it quits during a concert at the John Wayne Theatre in Buena Park, CA when Phil Everly walked off the stage in the middle of the show. Performing alone the next night brother Don said, "The Everly Brothers died ten years ago." The duo reunited (for a short time) a decade later.
Still in 1973, the British rock band Queen's self-titled debut album was released. Their highly produced, much-overdubbed music resulted in more than a dozen gold and platinum records. Queen's biggest hit single was "Another One Bites the Dust," which topped both the Billboard pop and rhythm-and-blues charts in 1980.
In 1974, George McRae started a two week run at No.1 on the Billboard singles chart with 'Rock Your Baby', his only US No.1. Regarded by some as the first Disco No.1. It was a New York City club hit first.
Also in 1974, emerging star Bruce Springsteen and the E Street Band played the first of three-nights at the then-new Bottom Line club in New York City. The shows received rave reviews.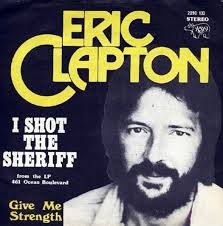 Still in 1974, Eric Clapton's future #1 pop single "I Shot The Sheriff" was released.
In 1975, the No. 1 Billboard Pop Hit was "Listen to What the Man Said," by Wings.
In 1977, a Boz Scaggs concert in New York was cut short due to a citywide power failure. NRBQ was playing that night in a different venue and improvised by taping flashlights to their microphones stands and playing an acoustic set.
In 1978, BBC Radio banned "No One Is Innocent" by the Sex Pistols.
In 1980, singer Bryan Ferry collapsed in France from a kidney infection. The remainder of a European tour by his group, Roxy Music, was cancelled.
In 1981, the first issue of the Canadian music industry magazine "The Record" was published.
In 1984, Philippe Wynne, lead singer of the Spinners from 1972 to '77, died of a heart attack while on stage in Oakland, California. The Spinners' close harmony ballads regularly hit the top of the pop and rhythm-and blues charts from 1972 to '79. Their hits included "I'll Be Around," "Could It Be I'm Falling in Love" and "Then Came You."

Also in 1984, sportscaster Howard Cosell said that he was "tired of being tied to the football mentality" and asked to be released from duties on Monday Night Football. Roone Arledge obliged. In fact, Cosell was removed from television altogether a year later.
Still in 1984, after their seventh show together, including two gigs in Vancouver, Jeff Beck quit Rod Stewart's Camouflage tour following that evening's concert in Calgary.
In 1985, the Live Aid concerts to aid starving Africans took place on dual stages in London and Philadelphia. Sixty-one of rock's biggest acts performed for 17 hours in the outdoor stadiums for a global T-V and radio audience of more than 1.5-billion. Boomtown Rats singer Bob Geldof organized the historic concerts, which by the end of the year had raised an estimated 70-million dollars U-S for African famine relief. The final tally raised was double that.
Also in 1985, the No. 1 Billboard Pop Hit was "A View to a Kill," by Duran Duran. It was the first No. 1 hit from a James Bond movie. (Paul McCartney's "Live and Let Die" and Carly Simon's "Nobody Does It Better" each reached No. 2.)
Still in 1985, Tears For Fears went to No.1 on the US album chart with 'Songs From The Big Chair'.
In 1986, Joan Baez closed Toronto's Mariposa Folk Festival, then appeared barefoot at a news conference. She said that the recent Amnesty International benefit concerts had overcome her usual state of being cynical about all-star events.

In 1987, Madonna donated the 400-thousand-dollar proceeds from a Madison Square Garden concert to the American Foundation for AIDS Research. The crowd of 14-thousand paid up to 100 dollars each.
Also in 1987, a federal judge threw out Bette Midler's $10 million suit against Ford Motor Co, who used a sound-alike voice for their TV commercials
In 1991, Bryan Adams' 'Everything I Do, I Do It For You' (theme song of the Kevin Costner movie Robin Hood) hit #1 on the UK pop singles chart; it stayed on top for a record-breaking 16 weeks.
In 1992, an appeals court in New York ruled that Jett Williams, the illegitimate daughter of Hank Williams Sr., was entitled to share the royalties from his songs. The court ruled Jett Williams should receive one-quarter to one-third of the millions of dollars in royalties generated by her father's music since 1982. Hank Williams's son, Hank Williams Jr., and widow, Billie Jean Williams Berlin, split the royalties before the ruling.
In 1993, Geddy Lee of the Toronto rock band Rush sang "O Canada" at baseball's all-star game in Baltimore.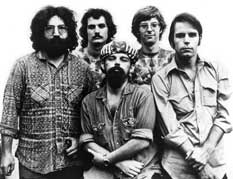 In 1994, an estimated 60- to 100-thousand "Deadheads" converged on the small Vermont town of Highgate, about 60 kilometres south of Montreal, for the start of the Grateful Dead's summer concert tour. Police reported a 10-kilometre-long traffic jam on a nearby interstate highway.
Also in 1994, bluesman Eddie Boyd died in Helsinki, Finland at 80. His 1952 recording of "Five Long Years" was a number-one rhythm-and-blues hit.
In 1995, George Michael and Sony settled their lengthy legal battle with an announcement that the singer was free to record for other companies. Michael then signed with David Geffen's new Dreamworks label in North America, and with Virgin Records for the rest of the world. In 1994, Michael lost a bid to break his multi-album contract with Sony, which he claimed amounted to "professional slavery."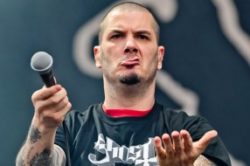 In 1996, Philip Anselmo, lead singer for the band Pantera, overdosed on heroin. Anselmo later claimed he was dead for five minutes before being revived.
Also in 1996, more than 2,000 guitar players, including Chet Atkins and Jeff "Skunk" Baxter, set a new world record for the largest jam session ever when they played 'Heartbreak Hotel' for 75 minutes straight at Nashville's Riverfront Park. The previous record was set in Vancouver May 7th, 1994, when Randy Bachman led 1,322 amateur guitarists in a performance that lasted 68 minutes.
Still in 1996, about 240-thousand people braved heat and rain to attend a 12-hour country music festival at the Atlanta Motor Speedway. Among the performers were Alan Jackson, Hank Williams Jr. and Patty Loveless.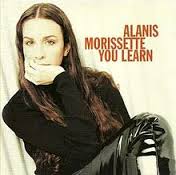 Again in 1996, "You Learn" by Alanis Morissette topped the charts and stayed there for 6 weeks.
In 1997, Red Hot Chili Peppers lead singer Anthony Kiedis suffered a badly broken wrist when his motorcycle struck a car that made a U-turn in front of him in Los Angeles.
Also in 1997, John Denver's trial on drunk driving charges in Aspen Colorado ended in a hung jury. Denver's defence attorney had argued that the singer suffered from a thyroid condition that had distorted the results of the blood alcohol tests. A retrial was announced but never happened due to Denver's death in a small plane crash Oct. 13th.
In 1998, it was announced that Marilyn Manson had to cancel appearances at seven European rock festivals due to drummer Ginger Fish's bout with mononucleosis.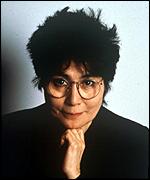 In 2000, in Japan, Yoko Ono filed a lawsuit against Teito Rapid Transit Authority for copyright infringement for their unauthorized use of a ticket showing the portrait of John Lennon.
Also in 2000, James Brown was accused of swinging a steak knife at an eletrical utility worker at his South Carolina estate and holding the man against his will. The offence had allegedly occurred ten days earlier, when Russel Eubanks responded to a report of a power outage at Brown's home.
In 2003, "Crazy in Love" by Beyonce featuring Jay-Z became #1 for the first of 8 weeks on the Billboard Top 100.  And Ashanti started a two week run at No.1 on the album chart with 'Chapter II,' the singer's second chart topper.
In 2004, Ken Jennings, a software engineer from Salt Lake City, crossed the $1-million mark in his 30-game winning streak on the syndicated TV show Jeapardy.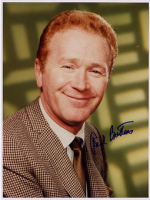 In 2006, actor-comedian Red Buttons died of vascular disease at age 87. His last work had been a multi-episode guest spot on TV's ER.
In 2007, 62-year-old Rod Stewart was honored with a Commander of the Order of the British Empire (CBE) medal, presented by Prince Charles at Buckingham Palace.
In 2008, talk show host Les Crane (below) died at age 74.  He honed his confrontational style late nights on KGO AM 810 in San Francisco, before becoming the first to take on Johnny Carson in 1964 as host of the New York-based Les Crane Show on ABC TV.  He also had a 1971 Grammy-winning top ten hit in Desiderata, an inspirational prose-poem narrated to music.

In 2012, Victoria television legend Ida Clarkson died in the midst of a thunder and lightning storm at age 85.
Still in 2012, voice actress and "Disneyland storyteller" Ginny Tyler died in suburban Seattle of natural causes at age 86.  She started in Seattle radio, and hosted a children's TV show, before moving to California and narrating record albums (such as "Bambi" and "Babes in Toyland") for Disney. Later she specialized in doing animal sounds and voices for cartoons, and was the voice of the parrot who taught Rex Harrison to talk to the animals in "Doctor Doolittle."
Also in 2012, Aerosmith frontman Steven Tyler announced he was leaving FOX-TV's American Idol after two seasons, to focus his attention back on the band.
In 2013,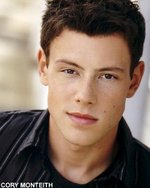 the Victoria-raised star of FOX-TV's Glee, Cory Monteith was found dead in his Vancouver hotel room, at age 31. A heroin and alcohol overdose was deemed the cause.
In 2014, Neil Young & Crazy Horse announced that they had been forced to cancel their concert in Tel Aviv due to a deteriorating security situation in Israel.
In 2017, as TV's Emmy nominations were announced, 'The Crown,' 'The Handmaid's Tale,' 'Stranger Things,' 'This Is Us' and 'Westworld' were first-time nominees for Outstanding Drama Series.
In 2018, Nancy Sinatra, the first wife of superstar crooner Frank Sinatra, and the mother of his three children, died at age 101.
Also in 2018, Bad Wolves topped the Billboard Mainstream Rock Songs chart with "Remember When." It was their second #1.
Today's Birthdays:
Actor Sir Patrick Stewart (Star Trek: Picard, American Dad!, Blunt Talk, Star Trek: Next Generation) is 80.
Quebec pop singer Donald Lautrec is 80.
Actor Robert Forster (Heroes, Karen Sisco, Banyon) is 79,
Singer-guitarist Roger McGuinn of The Byrds is 78.
Actor Harrison Ford (Star Wars Holiday Special, AFI Salute to George Lucas) is 78.
Singer Diane Renay (Navy Blue) is 75.
Actor-comedian Cheech Marin (Judging Amy, Nash Bridges) is 74.
Actress Daphne Maxwell Reid (Eve, Frank's Place, Fresh Prince of Belair, Simon & Simon) is 72.
Montreal-born rock guitarist/singer David Wilcox is 71.
Actress Didi Conn (Benson, The Practice) is 69.
Edmonton-born actress Rosemary Dunsmore (Orphan Black, ReGenesis, Avonlea, The Campbells) is 68. 
Actor Gil Birmingham (Unbreakable Kimmy Schmidt, Banshee, Body & Soul, The Legend of Calamity Jane) is 67.
Country singer Louise Mandrell is 66.
Actor Lance E. Nichols (Treme) is 65.
Bassist Mark "The Animal" Mendoza of Twisted Sister is 64.
Writer/producer/director Cameron Crowe (Roadies) is 63.
Actor Joseph Gian (Beverly Hills 90210, Hooperman, Knots Landing) is 59.
Comedian/voicist Tom Kenny (Spongebob SquarePants, Powerpuff Girls, Adventure Time, Clarence) is 58.
Actor Michael Jace (The Shield) is 58.
Country singer-songwriter Victoria Shaw is 58.
Bluegrass singer Rhonda Vincent is 58.
Actor Kenny Johnson (The Shield, Saving Grace, Bates Motel) is 57.
Country singer Neil Thrasher (Thrasher Shriver) is 55.
Actor Robert Grant (Queer as Folk) is 52.
Actor Ken Jeong (Dr. Ken, Community) is 51.
Actor Tyrin Turner (Saints & Sinners, Chicago Hope) is 49.
Toronto-born r&b singer Deborah Cox is 46.
Actor Al Santos (Grosse Pointe, The Help) is 44.
Actress Ashley Scott (Un-Real, Jericho, Dark Angel) is 43.
Drummer Will Champion of Coldplay is 42.
Quebec-born actor Michael Mando (Better Call Saul, Orphan Black) is 39.
Actor Fran Kanz (Dollhouse) is 39.
Actress Aya Cash (Traffic Light) is 38.
Actor Ryan McDonnell (Smallville, Battlestar Gallactica) is 37.
Actor Robert Vito (Port Charles) is 33.
Actor Steven R. McQueen (Vampire Diaries) is 32.
Actor Colton Haynes (Arrow, Teen Wolf, The Gates) is 32.
Actor Chris Sheffield (The Last Ship) is 32.
Singer/UK TV persnality Tulisa Contostavlos (The X Factor UK) is 32.
Singer Leon Bridges is 31.
Former child actor Matt Weinberg (The O'Keefes) is 30.
Actress Hayley Erin (General Hospital, The Young & the Restless) is 26.
Actor Ridge Canipe (Desperate Housewives) is 26.
Actor Leo Howard (Kickin' It) is 23.
Chart Toppers: July 13
1948
Woody Woodpecker Song – The Kay Kyser Orchestra (vocal: Gloria Wood & The Campus Kids)
You Can't Be True, Dear – The Ken Griffin Orchestra (vocal: Jerry Wayne)
Little White Lies – Dick Haymes
Bouquet of Roses – Eddy Arnold
1957
Teddy Bear – Elvis Presley
Searchin'/Young Blood – The Coasters
Valley of Tears/It's You I Love – Fats Domino
Bye Bye Love – The Everly Brothers
1966
Paperback Writer – The Beatles
Red Rubber Ball – The Cyrkle
Hanky Panky – Tommy James & The Shondells
Think of Me – Buck Owens
1975
Love Will Keep Us Together – The Captain & Tennille
The Hustle – Van McCoy & The Soul City Symphony
Magic – Pilot
Movin' On – Merle Haggard
1984
When Doves Cry – Prince
Dancing in the Dark – Bruce Springsteen
Jump (For My Love) – Pointer Sisters
Somebody's Needin' Somebody – Conway Twitty
1993
Weak – SWV (Sisters With Voices)
Whoomp! (There It Is) – Tag Team
Can't Help Falling in Love – UB40
Money in the Bank – John Anderson
2002
Hot In Here – Nelly
Without Me – Eminem
The Middle – Jimmy Eat World
I'm Gonna Miss Her (The Fishin' Song) – Brad Paisley
2011
Give Me Everything (Tonight) – Pitbull featuring Ne-Yo, AfroJack & Nayer
Rolling in the Deep – Adele
Party Rock Anthem – LMFAO featuring Lauren Bennett & GoonRock
Honey Bee – Blake Shelton