Country music trio claims Anita White has 'demanded a $10m payment' over the stage name she has used for 20 years
by Laura Snapes for TheGuardian.com    Thu 9 Jul 2020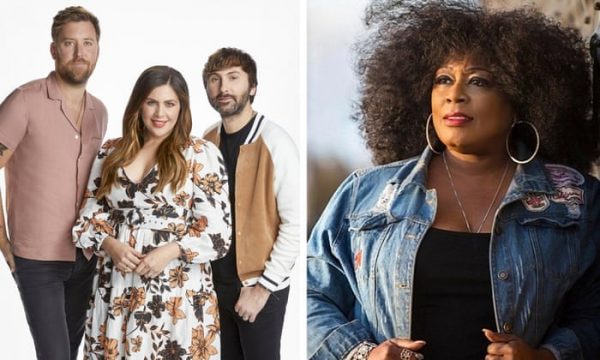 The US country group Lady A – known until recently as Lady Antebellum, before changing their name to shed slavery-era connotations – is suing the black female artist Lady A over use of the name.
When the trio first announced the name change in June out of respect for black Americans, it appeared that they were unaware that Anita White had been performing as Lady A for 20 years. "This is my life," White said at the time.
The two parties shared an image of a Zoom call and said they were "moving forward with positive solutions and common ground". The talks appear to have broken down. In a statement, the members of Lady A said that representatives for White "demanded a $10m [£7.79m] payment".
The group is not seeking financial damages from the Seattle-based White, nor that she change her stage name, but is instead suing her for recognition of a trademark it claims "we have held for many years" and to avoid further litigation.
Hillary Scott, Charles Kelley and Dave Haywood formed Lady Antebellum in 2006, and say that they faced no opposition, including from White, when they registered "Lady A" as a trademark in 2010.
Read more  HERE.