Lochlin Cross is the morning show host at Cruz 95.7 in Edmonton along with Grant Johnston and James White. He spent time in Winnipeg and Edmonton programming two heavy hitter rock stations in Power 97 and K-Rock 97.3. Which got switched back to K97 at some point but we were too lazy to look it up. He also did on air stints at other rock powerhouses like 100.3 The Bear in Edmonton and the Max in Prince George. And why doesn't he play Rush? And what's the deal with the Harmonica he whips out at concerts and on the LRT? And is it true he doesn't like to appear on podcasts?
In this episode, all these questions get answered.
Please support our sponsors including Promosuite, The NLogic Services Division, and Matt Fogarty Voiceovers.
And there's lots more Bonus material from this episode on the show page
…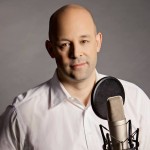 Matt Cundill works with radio groups on digital strategies and talent coaching. He recently started the Sound Off Podcast: The Podcast about Broadcast"
E-mail Matt: [email protected]
Twitter: @mattcundill
" The Sound Off Podcast is committed to helping broadcasters find their way through the digital revolution. "