ON THIS DAY in 1908,
jazz alto saxophonist and singer Louis Jordan, whose 1940's records with his Tympany Five helped shape the rhythm-and-blues of the following decade, was born in Brinkley, Arkansas.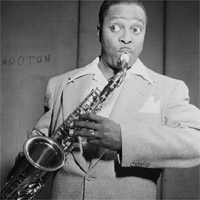 After playing with several big bands, Jordan formed his combo in 1938. For the next decade, they produced blues and novelty records such as "Caldonia," "Let the Good Times Roll" and "Choo Choo Ch'Boogie," a million-seller in 1946. Jordan died on February 4th, 1975 at age 66.
In 1914, singer Billy Eckstine, known as "Mr. B.," was born in Pittsburgh. He's primarily remembered for his warm baritone vocal style on such 1940's and '50s pop hits as "A Cottage For Sale," "Prisoner of Love," "My Foolish Heart" and "I Apologize." But jazz fans remember that Eckstine led a pioneering be-bop big band from 1944 to '47 that included such legendary names as Dizzy Gillespie, Miles Davis, Charlie Parker and Sarah Vaughan. Eckstine continued touring through the 1980's. He died March 8th, 1993 at age 78.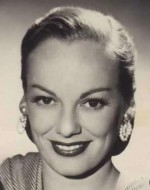 In 1917, actress/hostess Faye Emerson was born in Elizabeth Louisiana. The "first lady of television" served as host for several early TV talk shows and musical/variety shows including Paris Cavalcade of Fashions (1948 ), The Faye Emerson Show (1950), Wonderful Town, U.S.A. (1951), Author Meets the Critics (1952) and Faye and Skitch (1953). She was a panellist on I've Got a Secret & Masquerade Party.  She acted in numerous anthology series, including The Chevrolet Tele-Theatre, The Philco Television Playhouse and Goodyear Television Playhouse. She died of stomach cancer Mar 9, 1983 at age 65.
In 1918, actor Craig Stevens was born Gail Shikles Jr.in Liberty Missouri.  He found his defining role as TV's Peter Gunn, the cool laid-back private eye in the late 50's/early 60's. He later had recurring roles in such series as "Dallas" (1978 ) and "Man of the World" (1962).  He was guesting in episodic TV as late as 1988. He died of cancer May 10, 2000 at age 81.
In 1924, banjo player Uncle Dave Macon made his first recordings, cutting 14 songs with fiddler and guitarist Sid Harkreader for the Vocalion label in New York. Two years later, Macon became the first star of the Grand Ole Opry. Clad in waistcoat, winged collar and plug hat, Macon appeared on the Opry regularly until his 1952 death at age 82.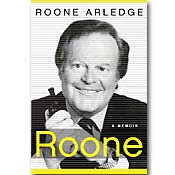 In 1931, TV executive Roone Arledge was born in Forest Hills NY. As head of ABC News & Sports he had a more profound impact on the development of television news and sports programming than any other individual. His sports innovations included Wide World of Sports & Monday Night Football, in news it was 20/20, Nightline & World News Tonight. He died of prostate cancer Dec 5, 2002 at age 71.
In 1933, actor/comedian Marty Feldman was born in England. Besides his several star-making big-screen film roles, he was featured on TV on the Dean Martin Goldiggers' Show, & the BBC's Marty Feldman Comedy  Machine. He died after a massive heart attack Dec 2, 1982 at age 49.

In 1934, the Malkin Bowl, an outdoor performance theatre in Vancouver's Stanley Park, opened with a concert by the Vancouver Symphony Orchestra. Malkin Bowl, built as a two-thirds size replica of the Hollywood Bowl, later became well known as the home of the Theatre Under the Stars company.
In 1947, ABC Radio's 10 p.m. "Headline Edition" with Taylor Grant in New York began with the following: "The Army Air Force has announced that a flying disk has been found and is now in the possession of the Army at Roswell, New Mexico…."  This was just two weeks after the first recorded UFO sighting, and years before Roswell became a legendary Sci-Fi geographical reference.
In 1950, movie star Joel McCrea appeared in the lead role as Tales of the Texas Rangers premiered on NBC radio, in a crime-fighting format heavily influenced by Dragnet. Wheaties sponsored the first two months; the series played each Saturday or Sunday for more than two years.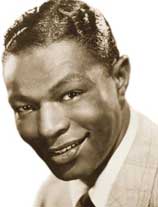 Also in 1950, "Mona Lisa" by Nat 'King' Cole topped the charts and stayed there for 8 weeks.
In 1953, Notre Dame announced that the following five years of its football games would be shown in theatres over closed circuit TV.
In 1956, the No. 1 Billboard Pop Hit was  "(We're Gonna) Rock Around the Clock," by Bill Haley & His Comets. The song was the opening theme for the film "The Blackboard Jungle," starring Glenn Ford and inducted in the Grammy Hall of Fame in 1982.
In 1957, "(Let Me Be Your) Teddy Bear" by Elvis Presley topped the charts and stayed there for 7 weeks.
In 1958, the first gold record album presented by the Recording Industry Association of America (RIAA) was awarded.  It went to Capitol's soundtrack LP, Oklahoma!.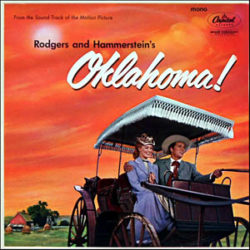 The honor signified that the album had reached one million dollars in sales. The first gold single certified by the RIAA was RCA Victor's Catch a Falling Star, by Perry Como, in March of 1958. A gold single represents sales of one million records.
Also in 1958, Hank Ballard was at Vee-Jay Records' studios in Gary, Indiana to record his own composition "The Twist."  But the song would become a major hit only after Chubby Checker recorded it in 1960.
In 1960, Storer Broadcasting Company purchased WINS radio in New York City for $10 million. It was the highest price paid for a radio station (to that time). Many great radio personalities including Murray the K, Bruce Morrow and Alan Freed were stars on WINS Radio. WINS, under Storer ownership, also aired some very clever promotions, including the clay tablet, ostensibly of Egyptian origins, found in the back seat of a taxicab.  Upon closer examination, it read, "Everybody's mummy listens to 10-10 WINS!"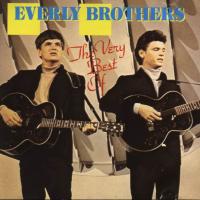 Also in 1960, the Everly Brothers were in Nashville to record their next Top 40 entry for the Warner Bros. label, "Lucille."
In 1961, the No. 1 Billboard Pop Hit was "Tossin' and Turnin'," by Bobby Lewis.
In 1963, in Britain, the Manchester-based group Freddie and the Dreamers recorded their second single "I'm Telling You Now."  It did not make it to North America until late 1964, and rose to #1 on the Billboard Hot 100 the following spring.
Also in 1963, Capitol Records released Al Martino's next MOR hit, "Painted Tainted Rose."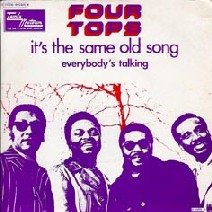 In 1965, after Motown's Berry Gordy issued a 24-hour deadline for Four Tops to record a hit single, they taped "It's the Same Old Song," which quickly became a Top 10 hit and one of the group's signature songs.
In 1967, The Monkees began a 29-date tour in Jacksonville Fla. with The Jimi Hendrix Experience as the support act. Hendrix was dropped after eight shows after being told his material was not suitable for the young teens the Monkees attracted.
In 1968, Pink Floyd kicked off their first 20-date North American tour at the Kinetic Playground in Chicago.

In 1969, singer Marianne Faithfull was found in a coma following an overdose of barbiturates. Authorities in Australia, where Faithfull and boyfriend Mick Jagger were filming "Ned Kelly," ruled it a suicide attempt. Faithfull was dropped from the cast and entered hospital for treatment of heroin addiction.
In 1970, "The Everly Brothers Show" was launched on ABC-TV as a summer series, replacing Johnny Cash.  It ran only 10 episodes, ending in mid-September.
In 1971, several people were injured and two concert boxes were damaged at London's Royal Albert Hall during a show by the hard rock band Mott the Hoople. The incident played a big part in the decision by the hall management to temporarily ban rock concerts from the Royal Albert.
In 1972, "Lean On Me" by Bill Withers topped the charts and stayed there for 3 weeks.
Also in 1972, Dick Clark's American Bandstand featured Climax performing their biggest hit, "Precious & Few."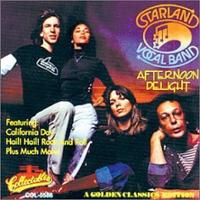 In 1976, the No. 1 Billboard Pop Hit was "Afternoon Delight," by the Starland Vocal Band. The song's title was taken from a menu at a Washington, D.C., restaurant.
In 1978, Gerry Rafferty's album 'City To City' went to No.1 on the Billboard chart, knocking off 'Saturday Night Fever', which had been at the top of the charts for almost six months.
Also in 1978, Exile released their only hit "Kiss You All Over," which did make it to #1.
In 1979, radio/TV host John Reed King suffered a fatal heart attack at age 64.  On radio he hosted game shows What's My Line, Give & Take, Missus Goes A-Shopping, & Double or Nothing.  On TV he was emcee on Missus Goes A-Shopping, It's a Gift, Chance of a Lifetime, Give & Take and Beat the Clock.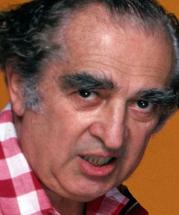 In 1985, actor/comedian Phil Foster, best remembered as father Frank De Fazio in TV's Laverne & Shirley, died after a heart attack at age 72.
Also in 1985, both Playboy and Penthouse magazines announced plans to carry photos of pop singer Madonna in various stages of undress. Penthouse's pictures were from a soft-core porn film Madonna made years earlier. Most of those photos had already been published in Spin magazine.
Still in 1985, Chuck Negron of Three Dog Night was hospitalized in a Los Angeles psychiatric ward for treatment for his heroin addiction. He finally achieved sobriety in 1991 and went back to performing as a solo act.
Again in 1985, "Never Surrender" by Corey Hart hit #1 for 9 weeks on the Canadian singles chart.
In 1986, the No. 1 Billboard Pop Hit was "Holding Back the Years," by Simply Red.

In 1987, Lt. Col. Oliver North became a daytime TV star, pulling in more viewers than many game shows and soap operas. He captured center stage as the Iran-Contra hearings were televised throughout the U.S.
In 1988, Prince opened his "Lovesexy" world tour in Paris with a sellout concert before 20-thousand fans.
In 1989, "Good Thing" by Fine Young Cannibals topped the charts, their 2nd US No. 1.
In 1990, a native of suburban Seattle Howard Duff died of a heart attack at age 76.  Although he was featured in several TV series and guest starred in many more, he will be best remembered as radio's Sam Spade, Detective, a role he played on ABC, CBS & NBC from 1946 into the early '50's.
Also in 1990, the final episode of "Mr. Belvedere" aired on ABC TV.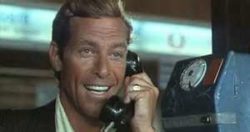 In 1991, actor James Franciscus, who played the lead in three TV series Mr. Novak, Hunter & Longstreet, died at age 57 as a result of emphysema.
In 1994, actor Dick Sargent, best remembered as the second actor to play Darren on the TV sitcom Bewitched, succumbed to his prostate cancer at age 64.
Also in 1994, Elton John and Billy Joel kicked off a 14-city tour in Philadelphia. They shared vocals on each other's hits, including John's "Don't Let the Sun Go Down on Me" and Joel's "Piano Man" and "New York State of Mind."
Still on this date in 1994, singer Whitney Houston suffered a miscarriage, forcing cancellation of her concert in Houston, Texas. During a show in Atlanta the previous week, Houston had announced that she and husband Bobby Brown were expecting their second child.
In 1995, "Waterfalls" by TLC topped the charts and stayed there for 7 weeks.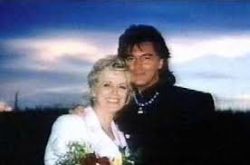 In 1997, country singers Marty Stuart and Connie Smith were married in Pine Ridge, South Dakota. The groom was 38, the bride 55. It was his second marriage and her fourth.
In 1998, two armed men broke into the home of rapper Foxy Brown. Though she and her mother were both in the apartment, neither suffered any injuries.
Also in 1998, the estate of Roy Orbison filed a $12 million royalty suit against Sony Music Entertainment Inc. The suit alleged that Sony, in selling licenses from the artist's Monument Records master recordings, consistently underpaid Orbison in domestic and international royalties.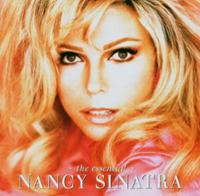 Still in 1998, Nancy Sinatra made the announcement at a press conference in the capital that the Library of Congress and the Smithsonian Institution in Washington, D.C., had worked out an agreement to be the repository of the late Frank Sinatra's music and movie archives.
In 2000, halfway into the first song of the band's encore for their Mannheim, Germany show, Iron Maiden guitarist Janick Gers lost his footing and plunged 10-feet off the front of the stage and into the photographers' pit. Gers was rushed to the hospital where he received six stitches to a gash in his forehead.
Also in 2000, BC broadcast pioneer Dennis Reid died in Prince George at age 80. His radio career began in 1938 at CKOV Kelowna, where he started as copywriter and announcer. He is responsible for bringing local radio to the Cariboo, putting CKCQ Quesnel on the air in 1957, CKWL Williams Lake in 1960 and CKBX 100 Mile House in 1971. The stations formed Canadian private radio's first licensed network.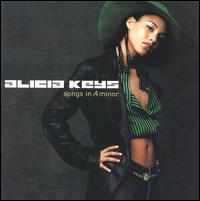 In 2001, Alicia Keys went to No.1 on the Billboard chart with her debut album 'Songs In A Minor'.
In 2002, Michael Jackson spoke out against the music industry's treatment of artists, alleging that the business was rife with racism. Speaking at a civil rights meeting in New York, Jackson claimed there was a 'conspiracy' among record companies, especially towards black artists.
In 2003, a tooth of Elvis Presley's went up for auction on eBay, together with a lock of hair from his Army induction haircut and the Gold record for "Love Me Tender." The opening bid was $100,000.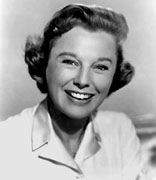 In 2006, actress June Allyson died in Ojai, Calif., at age 88. After making 40+ Hollywood films she hosted TV's anthology series The Dupont Show starring June Allyson, guest hosted her husband's Dick Powell Show, and appeared infrequently in episodic TV, variety and talk shows into her late 70's.
Also in 2006, Nelly Furtado was at No.1 on the US album chart with 'Loose,' the Canadian singer's third album.
In 2007, Prince was forced off stage by police halfway through his set during a late-night gig in his home town of Minneapolis. The nightclub was allowed to stay open only until 3 a.m. but Prince, who had already performed elsewhere in town twice that day, did not open his act until 2.45 am.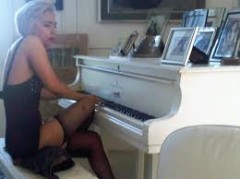 In 2010, Sean Lennon, John's son with Yoko, tweeted a photo of pop chanteuse Lady Gaga, in a leotard and fishnet stockings, playing John Lennon's famous white piano during a visit at Yoko's house. It caused such a fuss that Sean was forced to take the photo down.
In 2011, a screenwriter who with partner Bill Persky won Emmys for their work on TV's The Dick Van Dyke Show and That Girl, Sam Denoff lost his battle with Alzheimer's Disease at age 83.
In 2012, actor Ernest Borgnine, who starred in the 60's sitcom McHale's Navy, and the 80's TV series Airwolf, suffered renal failure and died at age 95.

In 2013, Jon Bon Jovi returned to his hometown of Sayerville, NJ to donate $1 million to help with the hurricane Sandy relief fund.
In 2015, character actor Irwin Keyes, known for his roles as George Jefferson's occasional bodyguard on The Jeffersons, Wheezy Joe in Intolerable Cruelty, and guest roles in the series Laverne & Shirley, Married with Children, Growing Pains, and CSI, died at age 63.  The cause was acromegaly, a rare pituitary gland disorder.
Also in 2015, singer/songwriter Ernie Marasca, author of Dion's 1960's hits "Runaround Sue" and 'The Wanderer,"  died after a short illness at age 76.
In 2017, actor Nelsan Ellis,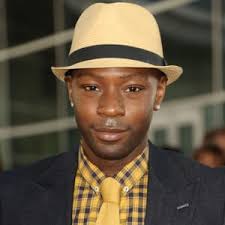 best known for playing Lafayette Reynolds on the HBO TV series True Blood, died of heart failure exacerbated by his attempted alcohol withdrawal at age 39.
Also in 2017, an acrobat plunged to his death at Madrid's Mad Cool Festival just before Green Day took the stage. The band was severely criticized for performing after the fatality. But Green Day did not hear about the accident until after their show was over. "We didn't even know there was an acrobat performance at all," wrote frontman Billie Joe Armstrong.
In 2018, actor Tab Hunter died, three days short of his 87th birthday.
Also in 2018, TV & radio brought word that rescue divers had extracted the first four of the 12 boys trapped along with their soccer coach for more than two weeks in a flooded cave in northern Thailand.
In 2019,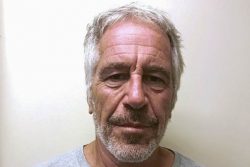 millionaire financier Jeffrey Epstein was indicted on sex trafficking charges involving underage girls spanning decades.  A month later he apparently took his own life in prison while awaiting trial.
Today's Birthdays:
Singer Steve Lawrence (Steve & Eydie, Steve Allen Tonight Show) is 85.
Actress Marcia Rodd (Trapper John MD, The Four Seasons) is 80.
Actor Jeffrey Tambor (Transparent, Arrested Development, The Larry Sanders Show) is 76.
Actress Jonelle Allen (Dr. Quinn Medicine Woman, Generations) is 76.
Drummer Jaimoe Johanson of The Allman Brothers is 76.
Actress Kim Darby (Rich Man Poor Man, The Last Convertible) is 73.
Canadian children's singer Raffi Cavoukian (Mayne Island, BC-based) is 72.
Chef/restaurateur/author/actor Wolfgang Puck (Las Vegas) is 71.
Actress Anjelica Huston (Smash, Huff, Lonesome Dove) is 69.
Writer/actor/comedian A. Whitney Brown (Sat. Night Live, Daily Show) is 68.
Actor Kevin Bacon (City on a Hill, The Following, Mister Roberts, Guiding Light) is 62.
Actor Robert Knepper (Mob City, Cult, Prison Break, Heroes) is 61.
Actress Pauline Quirke (Broadchurch) is 61.
Actress Valarie Pettiford (The Blacklist, Half & Half, Another World) is 60.
Country singer Toby Keith is 59.
Keyboardist Andy Fletcher of Depeche Mode is 59.
Guitarist Graham Jones of Haircut 100 is 59.
Singer/songwriter Joan Osborne is 58.
Writer-producer Rob Burnett (Late Show w/David Letterman, Ed) is 58.
Actor Rocky Carroll (NCIS, The Agency, Chicago Hope) is 57.
Actor Corey Parker (Will & Grace, Love Boat:The Next Wave, thirty something) is 55.
Actor Lee Tergesen (The Americans, Red Widow, Army Wives, Oz) is 55.
Seattle-born actor Marcus Chong (Street Justice) is 53.
Actor Michael B. Silver (Instinct, Royal Pains, ER) is 53.
Actor Billy Crudup (Almost Famous) is 52.
Actor Michael Weatherly (Bull, NCIS, Dark Angel) is 52.
Victoria-born actress Lori Hallier (Santa Barbara, In a Heartbeat) is 51.
Actress Nikita Ager (Passions) is 51.
Singer/songwriter Beck is 50.
Actress Amy O'Neill (The Young & the Restless) is 49.
Country singer Drew Womack of Sons of the Desert is 49.
Hamilton-born actress Kathleen Robertson (Northern Rescue, Murder in the First, Beverly Hills 90210, Maniac Mansion) is 47.
Comedian Sebastian Maniscalco (Conan, Sebastian Says) is 47.
Guitarist Stephen Mason of Jars of Clay is 45.
Actress Iyari Limon (Buffy the Vampire Slayer) is 44.
Guitarist Stephen Mason of Jars of Clay is 44.
Actor Milo Ventimiglia (This is Us, Heroes, Gilmore Girls) is 43.
Trumpeter Tavis Werts of Reel Big Fish is 42.
Actress Melissa Renee Martin (Evening Shade, MTV's Undressed) is 40.
Actor Lance Gross (House of Payne, Crisis) is 39.
Actress Sophia Bush (Chicago PD, One Tree Hill) is 38.
Actress/stunt double Alicia Vela-Bailey (Agents of S.H.I.E.L.D. The Defenders, Revolution) is 38.
Actress/stunt double Tarah Paige (Make it or Break it, Texas Rising, Teachers, Unfabulous) is 38.
Singer-songwriter/actress Schuyler Fisk is 38.
Actress Ana Ayora (Banshee, Chop Shop) is 37.
Actress Alexis Dziena (Entourage) is 36.
Guitarist Jamie Cook of Arctic Monkeys is 35.
CHEK News anchor/former CTV Van. Island anchor/reporter Joe Perkins is 34.
Actress Alicia Urizar (Welcome to My World) is 34.
Guitarist Jamie Cook of Arctic Monkeys is 34.
Actor Jake McDorman (Manhattan Love Story, Shameless, Greek, Quintuplets) is 34.
Singer/songwriter/model Sky Ferreira is 28.
Actress.singer Maya Hawke (Stranger Things, Little Women) is 22.
Actor Jaden Smith (All of Us, The Get Down) is 22.
Toronto-born actress Riele Downs (Henry Danger) is 19.
Chart Toppers – July 8
1952
Kiss of Fire – Georgia Gibbs
I'm Yours – Don Cornell
Delicado – The Percy Faith Orchestra
That Heart Belongs to Me – Webb Pierce
1961
Quarter to Three – U.S. Bonds
Tossin' and Turnin' – Bobby Lewis
The Boll Weevil Song – Brook Benton
Hello Walls – Faron Young
1970
The Love You Save – The Jackson 5
Mama Told Me (Not to Come) – Three Dog Night
Ball of Confusion – The Temptations
He Loves Me All the Way – Tammy Wynette
1979
Ring My Bell – Anita Ward
Bad Girls – Donna Summer
Chuck E.'s in Love – Rickie Lee Jones
Amanda – Waylon Jennings
1988
Dirty Diana – Michael Jackson
The Flame – Cheap Trick
Mercedes Boy – Pebbles
If It Don't Come Easy – Tanya Tucker
1997
I'll Be Missing You – Puff Daddy & Faith Evans
MMMBop – Hanson
Bitch – Meredith Brooks
It's Your Love – Tim McGraw & Faith Hill
2006
Promiscuous – Nelly Furtado featuring Timbaland
Hips Don't Lie – Shakira featuring Wyclef Jean
Unfaithful – Rihanna
Summertime – Kenny Chesney