Although underground online radio isn't as prevalent in Canada as it is in other countries like Germany, the U.S., and the UK, there's a burgeoning group bolstering its presence here.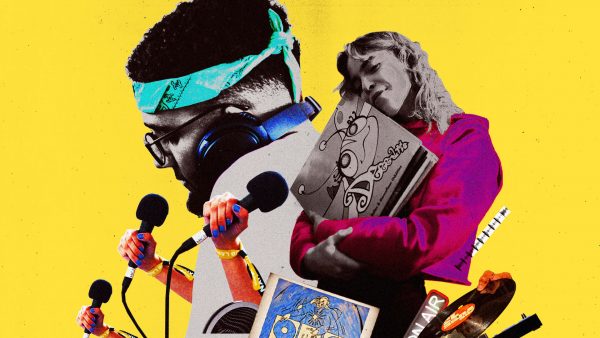 Casually perusing the Mixcloud archives of Montreal-based n10as radio is akin to stumbling on a hidden treasure trove. Scintillatingly alluring, you can get lost for hours listening to episodes devoted to niche genres like chopped and screwed hip-hop, future soul, and psych rock. Currently Canada's longest running online radio station, a mighty crew has kept it going since February 2016.
The ubiquity of online radios stations like Dublab in Los Angeles, Berlin Community Radio, NTS in London, and TRP in Toronto inspired them to launch their own in Montreal.
Online radio is an inherently DIY endeavour. Without the developed infrastructure of national broadcasters and radio stations, much of the work lies in getting the station off the ground and keeping it running. These stations tend to put community over profit, they don't sell ads, and allow for complete freedom in programming. They're not run out of glitzy, sound-proofed studios—sometimes at Toronto-based ISO Radio, you can hear cars whooshing past from below on Yonge Street. The makeshift studios become meeting grounds, places of discovery birthing new collectives and ideas.
Michelle da Silva's ISO radio show Early Bird Special is a prime example of online radio as a platform for discovery. The Toronto journalist invites experts and enthusiasts to talk about lesser-known subgenres that they're super passionate about. On one episode, Laura Schütte, who DJs as Milch, went in on her love for Italo Disco. "She probably wouldn't have that many other platforms readily available for her to talk about that genre and play that kind of music," said da Silva.
Read more  HERE.