ON THIS DAY in 1906,
actor George Sanders was born to English parents in St. Petersburg Russia.  After winning an Oscar in 1950's All About Eve, he began accepting guest roles in TV dramas.  Some 20 of them over the next 20 years, including portraying Mr. Freeze on Batman, plus The Man from Uncle, Daniel Boone, The Rogues, Screen Directors Playhouse, Mission Impossible, Ford TV Theatre, The 20th Century Fox Hour, and hosted The George Sanders Mystery Playhouse.  He continued to play mostly villains and charming heels until his suicide Apr. 25 1972, at age 65.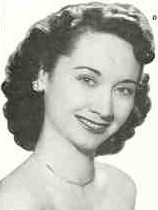 In 1913, columnist & TV panellist Dorothy Kilgallen was born in Chicago.  For 27 years she wrote a gossip column for Hearst's New York Herald American, halfway through which time she achieved national fame as a panellist on Goodson Todman's Sunday night TV institutuion, What's My Line?  Beginning in 1945, she co-hosted a long-running breakfast radio talk show on WOR,  with her husband Richard Kollmar.  She died after an alcohol-and-seconal-fuelled heart attack Nov. 8 1965, just 12 hours after her weekly TV game show, dead at age 52.
In 1915, composer/arranger/conductor Jerry Gray was born in East Boston Mass.  His work with Artie Shaw & Glenn Miller made him a big band legend.  He arranged "Begin the Beguine" & "Carioca" for Shaw's band, and a string of smash hits for Miller, including "Elmer's Tune", "Moonlight Cocktails", and "Chattanooga Choo-Choo", plus his compositions "Pennsylvania 6-5000" and "A String of Pearls".  He died of a heart attack Aug 10, 1976 at age 61.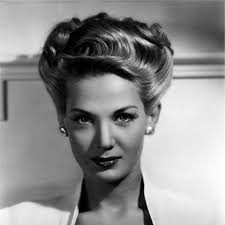 In 1920, actress 
Louise Allbritton
 was born in Oklahoma City.  She starred in two TV series in the mid 1950's,  Concerning Miss Marlowe & The Way of the World.  Earlier she'd guested on drama shows like Studio One, Philco TV Playhouse, Robert Montgomery Presents, and Armstrong Circle Theatre, and had cast status in 1950's The Stage Door.  She married CBS chief correspondent Charles Collingwood in 1946.  She succumbed to cancer in Mexico Feb. 16 1979 at age 58.
.
In 1928, the development of TV continued in London as John Logic Baird conducted the world's first color TV broadcast.
In 1935, "Hawaii Calls" aired its first radio program from the Moana Hotel on the beach at Waikiki.  At its peak it aired on 600 radio stations around the world.  The series lasted more than 60 years.

In 1939, Chic Young's comic strip character, Blondie was first heard on CBS radio, starring Penny Singleton (Blondie) & Arthur Lake (Dagwood).  Later, the popular comic strip would become a TV favorite, as well.
In 1940, the legendary comedy team of Bud Abbott and Lou Costello debuted their own network radio show on NBC. After two years of wowing the audience of the Kate Snith Show the duo replaced Fred Allen for the summer months. In the fall of '42 they began a seven year run with their own Thursday night show. In 1952 Abbott and Costello produced 52 episodes of one of the most successful and repeated programs in TV history.  A cartoon version of The Abbott & Costello Show followed in 1966.
In 1941, Cab Calloway and his orchestra recorded the standard, St. James Infirmary, for Okeh Records.
In 1945, Victor Borge (below) was first heard on NBC radio. The network gave the comedian/pianist the summer replacement slot for Fibber McGee and Molly.

Also in 1945, Perry Como recorded the first of his ten million-selling singles, 'Till the End of Time.'
in 1954, Staff Sgt. Johnny Cash was honorably discharged from the U.S. Air Force.
In 1956, enroute to Memphis after his "Steve Allen Show" appearance and a New York recording session that produced 'Hound Dog' and 'Don't Be Cruel,' Elvis Presley ran into Gene Vincent at the railroad station and congratulated him on his big hit "Be-Bop-A-Lula."
In 1957, actress Judy Tyler, who played Princess Summerfall Winterspring on NBC's kids TV show Howdy Doody, was killed in a car crash at age 24.
In 1958, "The Andy Williams Show" debuted as a summer replacement series on CBS-TV.  Later Andy would have his own variety hour on NBC from 1962 to '67 and from 1969 to '71.
In 1959, Ray Peterson performed his first Top 40 hit "The Wonder of You" on ABC's "American Bandstand."
In 1961, legendary deejay Dan Ingram did his first show on WABC-AM, New York. He filled in for Chuck Dunaway.
Also in 1961, "Tossin & Turnin" by Bobby Lewis hit #1 for 10 weeks on Billboard's R&B Singles chart.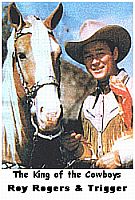 In 1965, the horse of singing cowboy Roy Rogers, Trigger died at the ripe old age of 25.
Also in 1965, 16-year-old Vancouver hitmaker Terry Black appeared on ABC's American Bandstand performing 'Only 16' and 'Unless you Care.'  Brian Hyland was also on the show with his huge 1962 hit 'Sealed with A Kiss.'
In 1967, just back from a successful gig in New York City The Doors appeared at the Santa Monica Civic Center in California, with Iron Butterfly and Rubber Maze also on the bill.
In 1968, at an impromptu gathering at Joni Mitchell's house in Laurel Canyon, Los Angeles, David Crosby, Stephen Stills and Graham Nash played together for the first time.
Also in 1968, The Beatles recorded "Ob-La-Di, Ob-La-Da," written mostly by Paul McCartney who sang lead. John Lennon detested the song which was being played much slower than the hit version, and stormed out of the studio. When he returned (under the influence of marijuana), John went to the piano and played the opening chords louder and much more quickly than before. He claimed that was how the song should be played, and that's how they recorded the final version.

In 1969, founding member of The Rolling Stones until his dismissal three weeks earlier Brian Jones drowned at age 27 while under the influence of drugs and alcohol after taking a midnight swim in  the pool at his East Sussex home. The coroner's report noted his liver and heart were hugely enlarged by Jones' alcohol and drug abuse.
Also in 1969, for the first time, the Newport Jazz Festival in Rhode Island featured rock artists. Jeff Beck, Led Zeppelin and Ten Years After were among the acts who performed.
In 1970, the second Atlanta International Pop Festival opened featuring the Allman Brothers, Jimi Hendrix, Jethro Tull, Johnny Winter, Mountain, Rare Earth and Procul Harum. More than 200,000 fans attended the three-day event.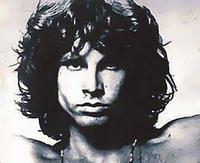 In 1971, Jim Morrison of the Doors died of heart failure & respiratory distress at age 27. He was found in the bathtub in his Paris apartment. News of Morrison's death was not made public until days after his burial in a Paris cemetery, leading many fans to believe he was still alive.  Was the death a heroin overdose? No autopsy was performed, so it was never proven.
Also in 1971, the Newport Jazz Festival's reputation was tarnished as gate crashers stormed the stage. The unruly mob forced the show to leave Rhode Island and move to New York City. Oh, and the artist the crowd got unruly over? Not Bob Dylan, not Miles Davis, but Dionne Warwick! She was singing What the World Needs Now is Love at the time of the incident.
In 1973, Laurens Hammond, the inventor of the Hammond electric organ in the 1930's, died aged 78. At his death he held 110 patents for his many inventions.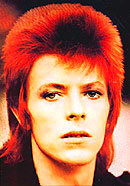 Also in 1973, as he wrapped up a sixty-show tour at London's Hammersmith Odeon Theater, David Bowie announced his retirement. Later he amended that to say the Ziggy Stardust personna had retired, not Bowie. He was back in action in less than a year.
Still in 1973, Clint Holmes received a Gold Record for his biggest hit single, 'Playground in My Mind.'
In 1975, singer Chuck Negron of Three Dog Night was arrested in Louisville for possession of cocaine.
In 1977, the No. 1 Billboard Pop Hit was "Undercover Angel," by Alan O'Day.

In 1978, actor James Daly, father of actress Tyne Daly and actor Tim Daly, who starred himself in 2 long-running TV hits, Foreign Intrigue & Medical Center, plus a long list of guest roles, suffered a fatal heart attack at age 59.
Also in 1978, the US Supreme Court ruled 5-4 that the FCC (Federal Communciations Commission) was within its rights to issue a reprimand to New York listener-supported radio station WBAI-FM, for its broadcast of George Carlin's "Seven Dirty Words" monologue.
In 1981, actor Ross Martin, who achieved his greatest success as Secret Service agent Artemus Gordon in TV's "The Wild Wild West", died of a heart attack at age 61.
In 1982, The Human League started a three week run at No.1 on the Billboard singles charts with 'Don't You Want Me.'
In 1985, CBS fought back against a takeover bid by Ted Turner, by announcing a 21% stock buy-back.
Also in 1985, Red Deer's CKRD  was granted approval to move from 850 KHz to 700 KHz and increase power to 50,000 watts day and 25,000 watts night.
Still in 1985, on their 'Born in the USA' tour Bruce Springsteen and the E Street Band played the first of three sold out shows before a huge crowd at Wembley Stadium in London.
 In 1986, depression era singer and bandleader Rudy Vallee died following a heart attack at age 84. He had a succession of popular radio variety shows beginning in the late 20's, introducing a succession of future stars. His biggest hit was the "Stein Song (University of Maine)" in 1930.
In 1988, actor/comedian Gabe Dell, an original Dead End Kid who achieved national celebrity as a regular cast member on NBC-TV's Steve Allen Show, succumbed to leukemia at age 68.
Also in 1988, the No. 1 Billboard Pop Hit was "The Flame," by Cheap Trick.
In 1989, actor Jim Backus (below), who played outrageous radio characters on The Alan Young Show, the Mel Blanc Show & The Sad Sack, & TV's Gilligan's Island (as well as Magoo cartoons,) and co-starred on radio's I Married Joan & The Penny Singleton Show, died at age 76 of Parkinson's disease & pneumonia.

In 1992, singer Olivia Newton-John was diagnosed with breast cancer on the same weekend her father Bryn died of cancer. She successfuly fought the disease.
Also in 1992, radio producer Gary Dell'Abate of The Howard Stern Show married his girlfriend Mary.
In 1993, "Curly" Joe DeRita, the last surviving member of The Three Stooges, whose films were staples of early TV, died of pneumonia at age 83.
Also in 1993, baseball Hall of Fame pitcher-turned-broadcaster Don Drysdale suffered a fatal heart attack at age 56.
In 1995, Scott Weiland of the Stone Temple Pilots, pleaded not guilty  to drug charges.
Also in 1995, members of TLC filed for bankruptcy. Lisa "Left Eye" Lopes faced a $1.3 million payment for burning down the mansion of her boyfriend, Andre Rison.

In 1999, "Posh Spice" Victoria Adams of the Spice Girls married soccer star David Beckham at an estate outside Dublin, Ireland.
In 2000, Harvard professor Ronald Ferguson accused the culture of hip-hop and rap music of stalling academic progress among young American blacks. He claimed time spent learning intricate rhyming lyrics detracted from reading.
In 2001, American singer & songwriter Johnny Russell died of diabetic complications at age 61. Wrote 'Act Naturally' covered by The Beatles and Buck Owens. Jim Reeves, Jerry Garcia, Dolly Parton, Emmylou Harris, and Linda Ronstadt all covered his songs.
Also in 2001, we learned that News anchor Pamela Martin would be leaving CHAN-TV for CIVT-TV, to join Bill Good, Jr., who had announced his departure May 16. Later that year, CHAN switched from CTV to Global and CIVT became the new CTV affiliate. CIVT first signed on in 1997 on channel 32, and channel 9 on cable.
In 2002, Sir Elton John became the first person to receive an honorary doctorate from the Royal Academy Of Music.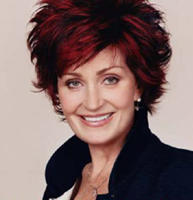 Also in 2002, the wife of Ozzy Osbourne, Sharon Osbourne underwent an emergency operation after being diagnosed with cancer. The family had become cult heroes after the success of MTV's 'The Osbournes Show'.
Still in 2002, Sony/ATV Publishing announced it would buy a country music catalog fromGaylord Entertainment for $157 million US.
In 2004, David Crosby pleaded guilty to attempted criminal possession of a weapon, and was fined $5,000. It followed his arrest in New York in March when a gun, knife and marijuana were found in his luggage.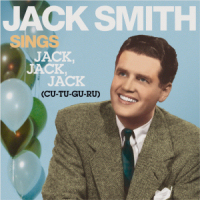 In 2006, suburban-Seattle native Smilin' Jack Smith, who crooned on his own nightly CBS Radio show from 1945 to 52, then went on to host TV's You Asked For it over a more-than-30-year span, died of leukemia at age 92.
In 2007, legendary tenor sax player Boots Randolph died in Nashville after a stroke at age 80. Randolph was a major part of the 'Nashville Sound' for most of his professional career. His 1963 hit Yakkety Sax, written with guitarist James Rich, became the theme song for TV's The Benny Hill Show.
Also in 2007, Paul Larsen and his Clear Sky Radio launched their first station. CJOC 94.1 in Lethbridge, with a soft rock/easy listening format.
In 2009, the City of Los Angeles officially declared it Ritchie Valens Day, some 50 years after the rocker's untimely death in an Iowa plane crash.
Also in 2009, 'Woodstock: The 40th Anniversary' opened at the Rock and Roll Hall of Fame and Museum in Cleveland. The exhibit featured memorabilia including Crosby, Stills, Nash & Young's performance contract and clothing worn by Stephen Stills.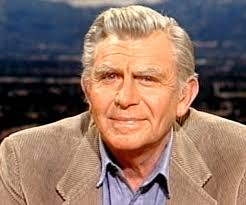 In 2012, actor/producer Andy Griffith, who starred in two iconic TV series, "The Andy Griffith Show" and "Matlock," suffered a fatal heart attack at age 86.
In 2014, the Sirius-XM radio team of Opie & Anthony was forever broken up, as the network fired Anthony Cumia for making a series of tweets following an alleged off-air incident with a black woman on the street. Cumia tweeted that he was punched by the woman while attempting to take a picture in Times Square. The tweets were described by Sirius XM as "racially-charged and hate-filled."
In 2015, actress Diana Douglas, the first wife of Kirk Douglas and the mother of Michael Douglas, died of cancer at age 92. On the small screen she was a featured regular on the 1974 ABC-TV series 'The Cowboys,' and a decade later on CBS-TV/Showtime's 'The Paper Chase' (1985-86).
Also in 2015, 
Aerosmith frontman Steven Tyler debuted the video for his solo Country single, "Love Is Your Name," on ABC-TV's Good Morning America.
In 2016,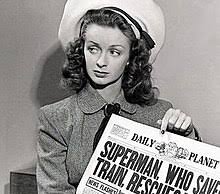 actress Noel Neill, who played Daily Planet reporter Lois Lane on the 1950s TV series Adventures of Superman, then walked away from show business, died after a long illness at age 95.
In 2017, we first learned that Fox Sports had fired head of programming Jamie Horowitz, one of its most senior executives, amid a probe into sexual harassment allegations.
In 2018, Bill Watrous, a jazz trombonist acclaimed for his clear, round tone and boundless virtuosity on his instrument, died  in Los Angeles after a short illness at age 79.
Also in 2018, singer-songwriter and producer Richard Swift, a member of the Shins, the Black Keys, and the Arcs, lost his battle with alcoholism and died at Tacoma at age 41.
In 2019,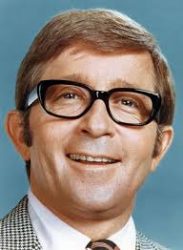 actor Arte Johnson, one of the gifted performers brought to near stardom by NBC's Rowan and Martin's Laugh-In (1968-73), died at age 90.  He played the German soldier Wolfgang ("Verry interesting") and the lecherous old man who hassled Ruth Buzzi in the park.
Today's Birthdays:
Comedy writer/producer/director Jay Tarses (Bob Newhart Show, Days & Nights of Molly Dodd, The Slap Maxwell Story, Buffalo Bill) is 81.
Actor Michael Cole (The Mod Squad) is 80.
Actor Kurtwood Smith (That 70s Show, The Ranch, Patriot, Resurrection, Chaos) is 77.
Singer Judith Durham ('The Seekers" lead vocalist) is 77.
Country singer Johnny Lee is 74.
Pulitzer-winning comedy columnist Dave Barry (Dave's World) is 73.
Actress Betty Buckley (Oz, Eight is Enough) is 73.
Guitarist-singer Paul Barrere of Little Feat is 72.
Former actress Jan Smithers (WKRP In Cincinnati) is 71.
Actor Bruce Altman (Madoff, Blue Bloods, Nothing Sacred) is 65.
Former TV/radio talk show host Montel Williams is 64.
Country singer Aaron Tippin is 62.
London Ont.-born writer/producer David Shore (House MD, Family Law, Law & Order) is 61. 
Synthesizer player Vince Clarke of Erasure is 60.
Actor Tom Cruise (Inside Actors Studio, Oprah, Tonight Show, David Letterman) is 58.
Actor Thomas Gibson (Criminal Minds, Dharma and Greg) is 58.
Actress Hunter Tylo (The Bold & the Beautiful) is 58.
Actress/voicist Yeardley Smith (The Simpsons, Dharma & Greg) is 56.
Actress Connie Nielsen (The Good Wife, The Following, Boss) is 56.
Actor Tommy Flanagan (Sons of Anarchy) is 55.
TV chef Sandra Lee is 54.
Actor Mykel Shannon Jenkins (The Rich & the Ruthless, Containment, Anonymous, The Bold & the Beautiful, General Hospital) is 51.
Singer Ishmael "Butterfly" Butler of Digable Planets is 51.
Ontario-born keyboardist-guitarist Kevin Hearn of Barenaked Ladies is 51.
Actress Shawnee Smith (Anger Management, Becker, The Tom Show) is 51.
Actress-singer Audra McDonald (The Good Fight, Lady Day at Emerson's Bar & Grill, Private Practice, The Bedford Diaries) is 50.
Actor Patrick Wilson (A Gifted Man) is 47.
Actor Corey Reynolds (Murder in the First, The Closer) is 46.
Actor Ryan McPartlin (Devious Maids, Chuck, Passions) is 45.
Country singer Trent Tomlinson is 45.
Singer Shane Lynch (Boyzone) is 44.
Actress Andrea Barber (Full House, Fuller House) is 44.
Actress Rebecca Chulew (Revolution) is 43.
Actor Ian Anthony Dale (Murder in the First, Hawaii Five-0, The Event) is 42.
Comedian Julie Klausner (Difficult People) is 42.
Actress Elizabeth Hendrickson (The Young and the Restless, All My Children) is 41.
Actress Ludivine Sagnier (The Young Pope) is 41.
Rhythm-and-blues singer Tonia Tash (Divine) is 41.
Actress Olivia Munn (The Newsroom, Miles from Tomorrowland) is 40.
Actress Shoshannah Stern (Weeds, Jericho) is 40.
Vancouver-born actor Brandon Jay McLaren (Graceland, The Killing, Being Erica) is 39.
Ontario-born actor Corey Sevier (Cedar Cove, North Shore, Lassie 1997) is 36.
Singer/actress Elle King is 31.
Actor Grant Rosenmeyer (Oliver Beene) is 29.
Actress Nathalia Ramos (House of Anubis) is 28.
Actress Kelsey Batelaan (Nip/Tuck, 8 Simple Rules) is 25. 
Toronto-born actress Alex Steele (Degrassi: The Next Generation) is 25.  
Chart Toppers – July 3rd
1947
Peg o' My Heart – The Harmonicats
I Wonder, I Wonder, I Wonder – Eddy Howard
Chi-Baba, Chi-Baba – Perry Como
It's a Sin – Eddy Arnold
1956
The Wayward Wind – Gogi Grant
I Almost Lost My Mind – Pat Boone
Picnic – The McGuire Sisters
Crazy Arms – Ray Price
1965
I Can't Help Myself – Four Tops
(I Can't Get No) Satisfaction – The Rolling Stones
Wonderful World – Herman's Hermits
Before You Go – Buck Owens
1974
Sundown – Gordon Lightfoot
Be Thankful for What You Got – William DeVaughn
If You Love Me (Let Me Know) – Olivia Newton-John
Room Full of Roses – Mickey Gilley
1983
Flashdance…What a Feeling – Irene Cara
Electric Avenue – Eddy Grant
Every Breath You Take – The Police
Love is on a Roll – Don Williams
1992
I'll Be There – Mariah Carey
Baby Got Back – Sir Mix-A-Lot
Under the Bridge – Red Hot Chili Peppers
Achy Breaky Heart – Billy Ray Cyrus
2001
Lady Marmalade – Christina Aguilera, Lil' Kim, Mya & Pink
Pop – 'N Sync
Drops Of Jupiter (Tell Me) – Train
I'm Already There – Lonestar
2010
California Gurls – Katy Perry featuring Snoop Dogg
OMG – Usher featuring will.i.am
Airplanes – B.o.B featuring Hayley Williams
The House That Built Me – Miranda Lambert