ON THIS DAY in 1916,
former New York radio personality Barry Gray was born Bernard Yaroslaw in Red Lion, New Jersey.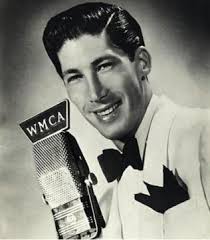 He is generally considered the father of the "Call-In" radio format after putting the telephone up to a microphone one night in 1945, and refining the technique over the next 50 years. Beginning in 1950 he ran for 39 straight years late-night on WMCA, then moved to WOR until his death Dec. 21 1996 at age 80.
Also in 1916, actor/singer Ken Curtis was born in Las Animas, Colorado.  He sang with Shep Fields Orchestra, with Tommy Dorsey, Roy Rogers & The Sons of the Pioneers before making a national breakthrough as Festus the cantankerous deputy on CBS TV's Gunsmoke.  He also had a running role on the series The Yellow Rose.  He died in his sleep Apr 29, 1991 at age 74.
In 1921, the first prize fight boasting a million-dollar gate was broadcast on radio from Jersey City, NJ, as Jack Dempsey knocked out George Carpentier in the fourth round for the heavyweight championship.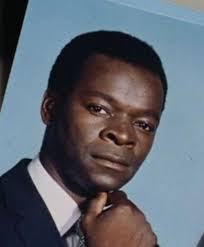 In 1927, actor/singer 
Brock Peters
 was born George Fisher in New York City.  Besides his signature role as the black man falsely accused of rape in the movie To Kill a Mockingbird, he had guest & supporting roles in scores of TV series, including the continuing part of Joseph Sisko on Star Trek: Deep Space Nine.    His deep resonant voice made him ideal for cartoon voiceovers, as well as stand out voice work in numerous musical recordings.  He played Darth Vader on NPR Radio.  He died of pancreatic cancer Aug 23, 2005 at age 78.
.
In 1932, another radio first as Franklin Delano Roosevelt made the first presidential nominating convention acceptance speech.
In 1939, after a lengthy audition as a sketch on the Rudy Vallee and Kate Smith variety hours, The Aldrich Family debuted as the summer replacement for Jack Benny Sunday nights at 7 on NBC radio.
For the next 13 years the program would open to the sound of Mother Aldrich calling, "Hen-ree! Henry Aldrich!" Mrs. Aldrich was named Alice; Mr. Aldrich was Sam; Henry's sister was Mary; Henry's mischief-making friend was Homer Brown; and Henry's girlfriend was Kathleen. The teenaged Henry was played delightfully by Ezra Stone (center, left) who was then already in his mid-20's.
.
Also in 1939, singer Paul Williams was born in Birmingham Alabama.   He sang with the doo-wop group The Temptations on such hits as The Way You Do the Things You Do, My Girl, & Just My Imagination.  He also did the group's choreography.in the early stages of their career.  Alcoholism & sickle cell anemia forced his early retirement, and he apparently committeed suicide Aug 17, 1973 at age 34.
In 1941, the lighthearted comedy-mystery The Adventures of the Thin Man, based on the Nick & Nora Charles movie series of the same name, debuted on NBC radio. Claudia Morgan delightfully played Nora throughout the ten year run, while Les Damon was the first of four radio actors to play Nick.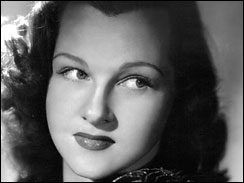 In 1942, vocalist Jo Stafford joined Tommy Dorsey and his orchestra for Manhattan Serenade, which was recorded for Victor Records. The recording session, you may have guessed, took place in Manhattan.
In 1943, the No. 1 Billboard Pop Hit was "Comin' in on a Wing and a Prayer," by The Song Spinners. Recorded during one of the several militant musicians unions' recording bans it was virtually a capella.
In 1945, The Marlin Hurt & Beulah Show made its debut on CBS radio.  Marlin Hurt had first introduced his Beulah character (a black maid) while a cast member of the Fibber McGee & Molly Show.
In 1946, CBS Radio signed the Old Redhead, Arthur Godfrey to do a weekly nighttime talent show. Already established as a star of daytime radio, Godfrey was soon hosting one of radio's (and soon thereafter television's) top shows, Arthur Godfrey's Talent Scouts.
In 1949, one of New York radio's top sportscasters made his TV debut on  "Red Barber's Clubhouse," first on CBS & later NBC.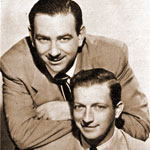 In 1951, NBC radio debuted Bob & Ray (Bob Elliott, pictured lower, and Ray Goulding) on their own daily network radio show. The comedian/broadcasters had achieved great regional popularity on WHDH Radio in Boston.
In 1955, ABC Television premiered the long-running Lawrence Welk Show, although initially under the title Dodge Dancing Party.  Previously an LA local show only, it ran another 27 years, on the network & later in syndication.
In 1956, Elvis Presley was in New York to record Hound Dog and Don't Be Cruel for his new record label home, RCA Victor. It took 31 takes of Hound Dog before producer Steve Sholes was happy. It marked the first time Elvis had the Jordanaires as background singers. The two-sided hit "Don't Be Cruel/Hound Dog" topped Billboard's Hot 100 for 11 weeks, setting a record in the rock era that stood until 1992.

Also in 1956, Buddy Holly's first single, "Love Me," was released.
Still in 1956, Andy Williams recorded his third single and first Top Ten hit, "Canadian Sunset."
In 1958, Connie Francis was on ABC-TV's American Bandstand, performing "Who's Sorry Now" & "I'm Sorry I Made You Cry"
In 1961, CBS-TV's Ed Sullivan Show featured Louis Armstrong and his combo with "Sleepy Time Down South," "Up A Lazy River," "Ole Miss" & "Bill Bailey." Teresa Brewer also sang, there was a magician and his assistant performing illusions, while the comedy team of Rowan and Martin and monologist Myron Cohen evoked laughs and chuckles live, both in the studio and from the home audience.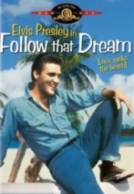 Also in 1961, Elvis Presley was in Nashville to record "Follow That Dream," "Angel", "I'm Not the Marrying Kind" and "What A Wonderful Life."  Floyd Cramer played piano for the session, D. J. Fontana was on drums while Boots Randolph played sax.
In 1962, Seattle's Jimi Hendrix was honourably discharged from the 101st Airborne Paratroopers; he'd broken an ankle on his 26th and final parachute jump.
In 1963, the No. 1 Billboard Pop Hit was "Easier Said Than Done," by The Essex. The members of the group were all U.S. Marines, including lead singer Anita Humes.
Allso in 1963, singer Jose Feliciano performed for the first time in New York City's Greenwich Village.

In 1964, country/pop singer Jim Reeves held what turned out to be his final recording session, at Studio B in Nashville. The last song he recorded was Don Gibson`s "Can`t Stop Loving You."  Less than a month later he died in a plane crash.
In 1965, in Hollywood, Dean Martin recorded his next Top Ten single for the Reprise label, "Houston."
In 1966, "Strangers in the Night" by Frank Sinatra topped the charts and stayed there for just the one week.
Also in 1966, American Bandstand featured The Vogues performing "The Land of Milk and Honey"" & ""Magic Town," while Ketty Lester did her signature version of ""Love Letters."
In 1969, bassist Noel Redding and drummer Mitch Mitchel quit the Jimi Hendrix Experience.
In 1971, Queen appeared at Surrey College in England. This was the group's first gig with the line-up of Freddie Mercury, Brian May, Roger Taylor and John Deacon.
In 1973, movie star Betty Grable, who capped her bigscreen career with guest spots in TV's Chrysler Shower of Stars, Ford Star Jubilee & Star Stage, succumbed to lung cancer at age 56.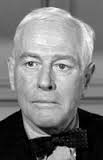 Still in 1973, actor George Macready, the man with the menace in his voice, who combined 200 TV appearances with an extensive big screen career, who played Martin Peyton in the TV series Peyton Place, died of emphysema at age 73.
Also in 1973, the No. 1 Billboard Pop Hit was "Will It Go Round in Circles," by Billy Preston.
In 1976, in Anaheim Brian Wilson joined the Beach Boys on stage for the first time in 12 years. The next night the show was taped for an NBC TV special.
In 1977, Bill Conti went to No.1 on the Billboard singles chart with 'Gonna Fly Now' (Theme from Rocky).
In 1980, Bob Weir and Mickey Hart of the Grateful Dead (and the band's manager) were arrested on suspicion of inciting a riot at the San Diego Sports Arena, after they allegedly interfered in the drug-related arrest of one of their fans.
In 1984, the No. 1 Billboard Pop Hit was "When Doves Cry," by Prince. The song was the first single released from his "Purple Rain" LP and his biggest hit, selling more than 2 million copies and topping the pop chart for five weeks.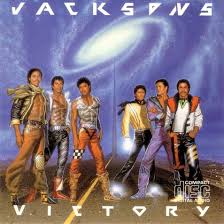 Also in 1984, Epic Records set a record as two million copies of
The Jacksons
' new album, Victory, were shipped to stores. It was the first time that such a large initial shipment had been sent to retailers. The LP arrived just days before Michael and his brothers started their hugely successful Victory Tour.
.
In 1986, Bob Dylan joined the Grateful Dead onstage in Akron Ohio for a performance of his  "Don't Think Twice, It's All Right."
In 1988, Michael Jackson became the first artist to have five number one singles from one album when Dirty Diana went to the top of the Billboard Hot 100. The other four chart-toppers from Bad were I Just Can't Stop Loving You, Bad, The Way You Make Me Feel and Man in the Mirror.
In 1990, singer Snooky Lanson, a star of TV's Your Hit Parade in the 1950's, succumbed to cancer at age 76.
Also in 1990, representatives of the Italian Catholic Church announced that they would attempt to halt Madonna's concerts in Rome because of her alleged inappropiate use of crucifixes and sacred symbols.

In 1991, actress Lee Remick, who started in early TV on the likes of Studio One, Robert Montgomery Presents, Playhouse 90 & Hallmark Hall of Fame, lost her battle with liver & kidney cancer at age 55.
Also in 1991, Guns N' Roses lead singer Axl Rose sparked a riot in a St. Louis suburb by jumping off the stage and attacking a fan who was videotaping the concert. 60 people were hurt, 15 fans were arrested and the venue was wrecked.
In 1992, Mick Jagger's daughter Jade gave birth to a daughter. She was the first grandchild for the 48-year-old Rolling Stone.
In 1993, actor Fred Gwynne, who starred in two TV sitcoms, Car 54 Where are You & The Munsters, died of pancreatic cancer at age 66.

In 1997, actor James Stewart died of cardiac arrest at age 89.  The major movie star was a frequent guest on radio variety & dramatic shows, and starred in NBC Radio's 1953 western series The Six Shooter.  On TV he headlined two series, The Jimmy Stewart Show & Hawkins, and guested on scores of other programs, both in & (more often) out of character.
In 1998, the Cable News Network (CNN) retracted their apparently erroneous story that U.S. commandos had used nerve gas to kill American defectors during the Vietnam War.
In 1999, latin pop star Enrique Iglesias (below) gave a free public performance in front of the Lincoln Center Plaza in New York.

In 2001, Yoko Ono was in Liverpool as the local airport was renamed after her late husbandJohn Lennon.
In 2002, Hal Simms, for decades one of the most frequently heard announcers on CBS television, died in a Massachusetts nursing home at age 83. From the early 1950's until 1992, Simms was a familiar offstage presence on New York-based shows like "Beat the Clock," "To Tell the Truth," "The Guiding Light" and "The Frank Sinatra Show." His voice was heard proclaiming "CBS presents this program in color," countless times, and he often filled in on news and sports.
In 2005, MTV and VH1 aired the eight hours of the Live 8 concerts. The performances, featuring artists U2, Coldplay, Madonna, Dave Matthews Band, Jay-Z and Destiny's Child among many others, were held in eight cities to raise awareness of poverty in Africa.
Also in 2005, "We Belong Together" by Mariah Carey became #1 in Canada, and stayed on top for 12 weeks.

In 2006, Jan Murray died at age 89.  Murray was a stand-up comedian, TV game-show host and actor who appeared in dozens of movies and TV shows. He hosted the TV quiz 'Treasure Hunt' from 1956 to 1959.
Also in 2006, Elton John was among the artists performing in London at a EuroPride Day concert called The Show. The event was part of the city's gay-pride festivities.
In 2007, lyricist Hy Zaret, who wrote the words for the song Unchained Melody, died at his home in Westport, Connecticut, aged 99. The song (which does not include the word "unchained"), has been recorded more than 300 times. Zaret co-wrote the song with film composer Alex North for the 1955 prison film Unchained. The Righteous Brothers' 1965 version was produced by Phil Spector.
Also in 2007, Brooklyn-born opera diva Beverly Sills succumbed to lung cancer at age 78.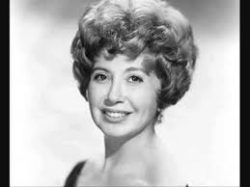 In 2010, Maroon 5 was on NBC's Today Show as part of the program's summer concert series. The band performed "Misery," the lead single from their album "Hands All Over."
In 2012, journalist/broadcast executive Julian Goodman, the president of NBC from 1965-'74, who helped make Huntley & Brinkley the #1 news anchor team, and gave Johnny Carson his first $1-million contract, died due to kidney failure at age 90.
Also in 2012, Canadian baritone Mike Douglas, who sang with The Diamonds from 1958 to '72, died from injuries suffered in a Florida car crash at age 78.
In 2014, 
 Motley Crue began their farewell tour in Grand Rapids, MI.  Alice Cooper was the special guest on the five month tour sponsored by Dodge.
In 2015, longtime CBS Radio correspondent David Jackson died of cancer at his home in Hawaii at age 70.  He was on the ground in Beijing during the Tiananmen Square student protests, and was in Germany for the return of the American hostages from Iran. He was there when a gunman shot Pope John Paul II.  He was the son of the esteemed CBS anchor/newsman Allan Jackson.
Also in 2015, songwriter Roy C. Bennett died at age 97. Along with writing partner Sid Tepper, he published more than 300 songs, some 40 tracks for Elvis Presley alone. They also wrote hits recorded by Frank Sinatra, the Beatles, Carl Perkins, Perry Como, Louis Armstrong, Duke Ellington, Marty Robbins and Wayne Newton, among others.
In 2016,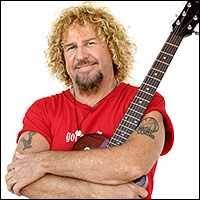 Sammy Hagar delivered a cheque for $100,000 to the Pediatric Cancer Program at the UCSF Benioff Children's Hospital in San Francisco. The money was raised earlier in the year at Hagar's Acoustic-4-A-Cure concert.
In 2017, President Donald Trump tweeted a short doctored video of himself tackling and punching a person at the side of a wrestling ring who was meant to represent television network CNN.
In 2018, Scottish musician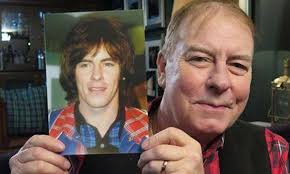 Alan Longmuir, a founding member of the band Bay City Rollers, died at age 70 after contracting a disease in Mexico.         (In error we initially posted this as happening June 22nd.)
In 2019, Lee Iacocca, the visionary automaker who ran the Ford Motor Company and then Chrysler, and came to personify Detroit as the dream factory of America's postwar love affair with the automobile, died of complications from Parkinson's Disease at age 94.  He became an A-list TV personality through his Chrysler commercials.
Also in 2019, Michael Colgrass, a US-born composer of vivid, genre-crossing Canadian orchestral and chamber works who won the Pulitzer Prize in 1978 for "Déjà Vu," a concerto for percussion quartet and orchestra, died in Toronto at age 87.
Today's Birthdays:
Jazz musician Ahmad Jamal is 90.
Vancouver-born actor Robert Ito (Quincy) is 89.
Actress Polly Holliday (Alice) is 83.
Writer-director-actor Larry David (Curb Your Enthusiasm, Seinfeld, Sat. Night Live) is 73.
Saskatchewan-born TV newsman/host Keith Morrison (Dateline NBC, Canada AM, CTV,  Midday, CBC) is 73.
Canadian actor-director-producer Saul Rubinek (Warehouse 13, Frasier, Nero Wolfe Mystery, Ink) is 72.
Keyboardist Roy Bittan of the E Street Band is 71.
Actress/voicist Wendy Schaal (American Dad, Good Grief, It's a Living) is 66.
Actor Andrew Divoff (The Blacklist, Lost) is 65.
Actress/model Jerry Hall (Popetown, Cluedo) is 64.
Actress Julia Montgomery (One Life to Live, Revenge of the Nerds) is 60.
Actor Jimmy McNichol (General Hospital, California Fever, The Fitzpatricks) is 59.
Bassist Dave Parsons of Bush is 55.
Actor John Emmet Tracy (Olympus) is 51.
Actress Kim Wall (Rectify) is 51.
Actress Amy Weber (Port Charles, Son of the Beach) is 50.
Actress Yancy Butler (Witchblade, Brooklyn South) is 50.
Actor Michael Patrick McGill (Shameless) is 47.
CNN anchor Erin Burnett (Out Front) is 44.
Violinist Melodee DeVevo of Casting Crowns is 44.
Actor Owain Yeoman (The Mentalist) is 42.
Actress Andrea Stefancikova (Zoo, Missing) is 38.
Singer Michelle Branch is 37.
Actress Vanessa Lee Chester (Once & Again) is 36.
Actor Nelson Franklin (Abby's, Veep, Black-ish, New Girl, The Millers) is 35.
Actress Ashley Tisdale (Hellcats, Suite Life of Zach & Cody) is 35.
Actress Lindsay Lohan (Bette, Driven) is 34.
Actress Whitney Rose Pynn (Aquarius) is 31.
Actress Margot Robbie (Pan Am) is 30.
Actor Jackson Odell (The Goldbergs) is 23.
Actress Caitlin Carmichael (Chosen) is 16.
Chart Toppers – July 2
1946
They Say It's Wonderful – Frank Sinatra
The Gypsy – The Ink Spots
All Through the Day – Perry Como
New Spanish Two Step – Bob Wills
1955
Rock Around the Clock – Bill Haley & His Comets
Cherry Pink and Apple Blossom White – Perez Prado
Learnin' the Blues – Frank Sinatra
Live Fast, Love Hard, Die Young – Faron Young
1964
A World Without Love – Peter & Gordon
I Get Around – The Beach Boys
My Boy Lollipop – Millie Small
Together Again – Buck Owens
1973
Give Me Love (Give Me Peace on Earth) – George Harrison
Will It Go Round in Circles – Billy Preston
Kodachrome – Paul Simon
Don't Fight the Feelings of Love – Charley Pride
1982
Ebony and Ivory – Paul McCartney with Stevie Wonder
Don't You Want Me – The Human League
Rosanna – Toto
Slow Hand – Conway Twitty
1991
Rush, Rush – Paula Abdul
Unbelievable – EMF
Power of Love/Love Power – Luther Vandross
The Thunder Rolls – Garth Brooks
2000
It's Gonna Be Me – 'N Sync
Try Again – Aaliyah
Oops! I Did It Again – Britney Spears
Yes! – Chad Brock
2009
Boom Boom Pow – Black Eyed Peas
I Know You Want Me (Calle Ocho) – Pitbull
Lovegame – Lady Gaga
Out Last Night – Kenny Chesney