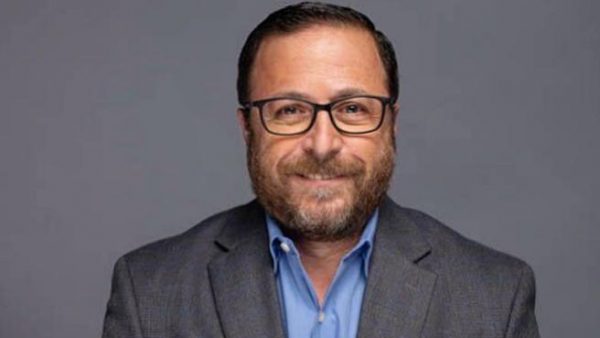 WGN Radio
.
.
Andy Masur, no stranger to the Friendly Confines, was pinch-hitting for Farmer that night.
"A high fly ball into deep left field," Masur said into his microphone with his voice inflection rising. "Schwarber turns and looks, and it's gone! Eloy Jimenez has just hit a two-run bomb and it's 3-1, White Sox!"
Longtime White Sox radio analyst Darrin Jackson waited for Masur to finish his call before interjecting: "Jimenez floats around the bases here at Wrigley Field in his first ever game against his former team."
Masur responded: "I don't think his feet have touched the ground yet."
Jason Benetti may have stolen the show on the television broadcast with his now famous "Thanks, Cubs!" quip, but inside the radio booth, Masur and Jackson also delivered a great call that showcased their growing chemistry. With Farmer's health in flux during much of the 2019 season, Masur handled a big chunk of the play-by-play duties, including almost all of September.
Sadly, Farmer died April 1 at the age of 70 due to complications from a previous illness. He had been in the White Sox's radio booth for 28 years and was the primary play-by-play voice since 2006. With the 2020 season on hiatus due to COVID-19, the team had yet to name his replacement, but the White Sox announced Tuesday that Masur will take over the role during the shortened 2020 season that is set to begin either July 23 or 24.
Read more HERE.