June 17, 2020         courtesy AllAccess.com
 Relaunch
The late ART BELL's radio empire is being revived with the relaunch of DARK MATTER DIGITAL NETWORK and his show "MIDNIGHT IN THE DESERT" as a 24/7 radio and TV network TODAY (6/17), on what would have been the paranormal talk show host's 75th birthday.
The network, headed by BELL's former producer DAVID RUBINI as Operations Dir./Exec. Producer, taking over from KEITH ROWLAND, is offering a "BEST OF ART BELL" show for radio and digital syndication. The network, which is once again based at KNYE/PAHRUMP, NV and streaming as well as being offered to broadcast radio, will also include a new version of "MIDNIGHT IN THE DESERT" midnight-3a (ET), now hosted by NATHAN STOLPMAN on weekdays. MIKE BARA on SATURDAYS, and SEAN STONE on SUNDAYS, with "BEST OF ART BELL" following in the 3-4a (ET) slot.
In addition, former CUMULUS Sports KTCK-A-F (THE TICKET)/DALLAS host GREGGO "THE HAMMER" WILLIAMS will host "THE HAMMER STRIKES BACK!" 3-4p (ET), with a weekend "best of" edition as well. Dr. MICHIO KAKU, formerly host of a syndicated weekend show, will also host on the revamped network.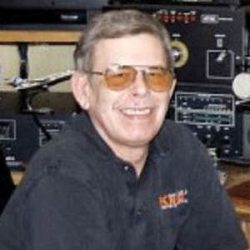 RUBINI said, "Mr. BELL brought ROWLAND and me on board months before DARK MATTER DIGITAL NETWORK and MIDNIGHT IN THE DESERT started. With webmaster KEITH ROWLAND's technical savvy and help, BELL simultaneously simulcasted and self-syndicated DARK MATTER and MIDNIGHT IN THE DESERT to hundreds of AM and FM terrestrial radio stations. They were certainly technological pioneers back then as ART was one of the first radio talk show hosts, if not the very first, to implement his own state-of-the-art digital streaming platform."
Much more radio business news is HERE at the All Access Music Group website.