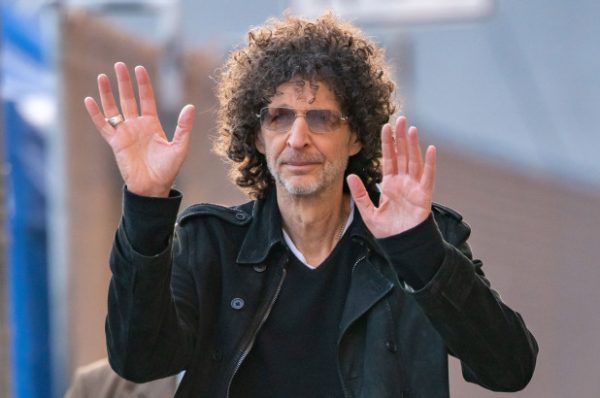 .
Howard Stern has become the latest in a long list of celebrities and power players to be forced to confront their use of blackface.
On Thursday a video appeared online showing Stern in minstrel-style makeup, liberally using the N-word. It was cut together with a recent appearance on "The View" during which he claimed he'd never used that word.
Sources tell Page Six that the clip — a skit that seems to take aim at Ted Danson's infamous 1993 blackface performance with then-girlfriend Whoopi Goldberg — was part of Stern's "New Year's Rotten Eve Pageant," which aired on pay-per-view on December 31 that year.
In the video he plays Danson, and addresses his long-time black sidekick Robin Quivers, making corny and highly racist jokes, such as, "What do you call a black rocket scientist?," the punchline to which is the N-word.
When his audience seems shocked by the language, Stern defends himself by saying, "Whoopi wrote it!" Then he calls Quivers a "smelly" N-word, and again excuses himself by saying, "Whoopi wrote that."
Read more HERE.