.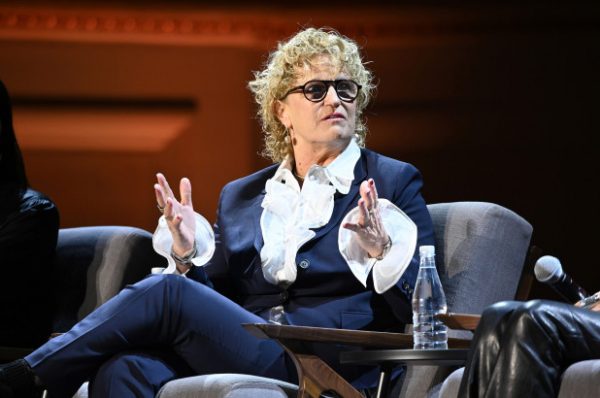 .
Variety editor in chief Claudia Eller was placed on a two-month administrative leave this week for calling a South Asian writer "bitter" during a Twitter beef about an op-ed she wrote about diversity.
In the Wednesday piece, Eller vowed to "take a hard look" at Variety's hiring practices "to make sure they are racially inclusive," the LA Times reported.
"As editor-in-chief of Variety I have tried to diversify our newsroom over the past 7 years, but I HAVE NOT DONE ENOUGH," she wrote.
But freelance journalist Piya Sinha-Roy, a former editor at Variety rival The Hollywood Reporter,  slammed the op-ed as disingenuous.
"No, @Variety_Claudia, you haven't done enough, and nor have most other EICs. I remember speaking with you and @awallenstein years ago about the lack of diversity in your newsroom. POC voices are constantly dismissed," she wrote, referring to people of color. "We are not here to make you look better. We are here to work."
Eller fired back.
"When someone cops to something why would you try to criticize them? You sound really bitter," Eller said in a tweet.
Sinha-Roy responded: "You're an EIC and you just called me bitter for calling you out for having not done enough in the past, when you could have. You could have created a beautifully diverse newsroom years ago. And you wonder why journalists on your team might not want to raise these issues with you."
"Until I see more POC journalists in your newsroom, this feels empty, once again," she added.
The "bitter" tweet offended staffers at Variety, which is owned by Penske Media Corp., controlled by auto scion Jay Penske — who called Eller's comment "plainly unacceptable."
Read more  HERE.