I met Kim Blair back in 2013. He was looking to make a change in his radio career and was leaving Australia behind in search of a more a country that was going to offer more of a challenge for him. Consolidation has caught up with Australia and Canada as well. In the months after we had dinner together, he found his new home in Auckland, New Zealand, where the radio is as competitive as any radio market names New York or Los Angeles.
Kim grew up in Perth, Australia and started his radio career there. North Americans who have no grasp of Australia, don't understand the sheer size if the country. Firstly, there are those who call it an island… it is not. However, New Zealand is an island. I have never really considered how remote Perth is from other cities like Sydney and Brisbane. The driving and distance is the same between Toronto and Vancouver. We also discussed some of intricacies of radio in Australia, and how it varies differently with the radio in New Zealand. He also mentioned that New Zealand is a country that continually punches over his weight when it comes to performance. (See Below) Kim is also the first person from New Zealand to be in the podcast, and the third with an Australian accent after Ronnie Stanton and Matt Sutton.
You can connect to Kim's Voiceover website if you need an Australian voice for your roster.
This episode is proudly sponsored by NLogic
Also by Promosuite
And by Matt Fogarty Voiceovers
…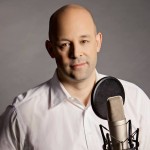 Matt Cundill works with radio groups on digital strategies and talent coaching. He recently started the Sound Off Podcast: The Podcast about Broadcast"
E-mail Matt: [email protected]
Twitter: @mattcundill
" The Sound Off Podcast is committed to helping broadcasters find their way through the digital revolution. "